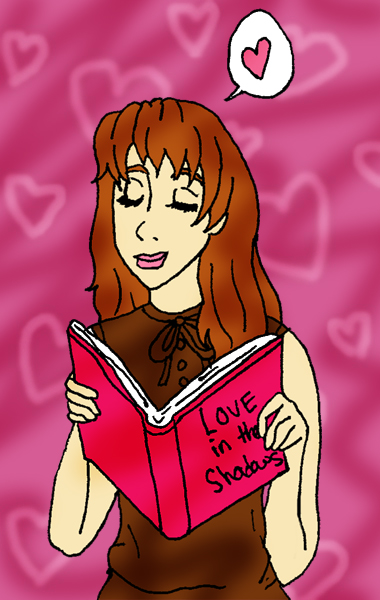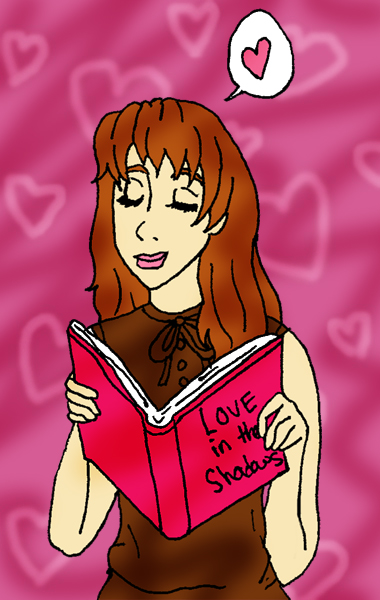 Watch
Maggie Evans (c) Dan Curtis Productions

I don't know why, but Maggie always struck me as a bookworm, so I felt like drawing her reading a romance book. :-P I know it's cliche, but since she's from the gothic soap Dark Shadows, I decided to title the book "Love in the Shadows"...wow. REAL original. hehe

And I am soooo excited about the upcoming movie -- go Johnny Depp for picking an awesome fandom!!! :-P

Ah, but is she Maggie, or is she Victoria?
Reply

Later on she becomes "Magtoria," lol, but I drew her as Maggie since I preferred her in the earlier episodes.
Reply

What episodes? What are you talking about?

"Dark Shadows" is a movie. At least, I only know of it as a movie.
Reply

Dark Shadows is based off of Dark Shadows (lol), the gothic soap opera from the 60's. It lasted five years. Johnny Depp was a huge fan as a kid, so he decided to make it into a film.

Although it's nothing like the TV show, I still liked the movie.
Reply

This is jus adorable for words. Maggie looks so sweet!

Reply

Thanks! <3 I was originally going to give her a thought bubble over her head with other pictures, but I got lazy. :-P
Reply

Reply

Hehe, thanks! ^^ I was almost going to have her daydream about Willie (which both DJ and I would like, hehe), but then I was like...meeeeh. *lazy*
Reply