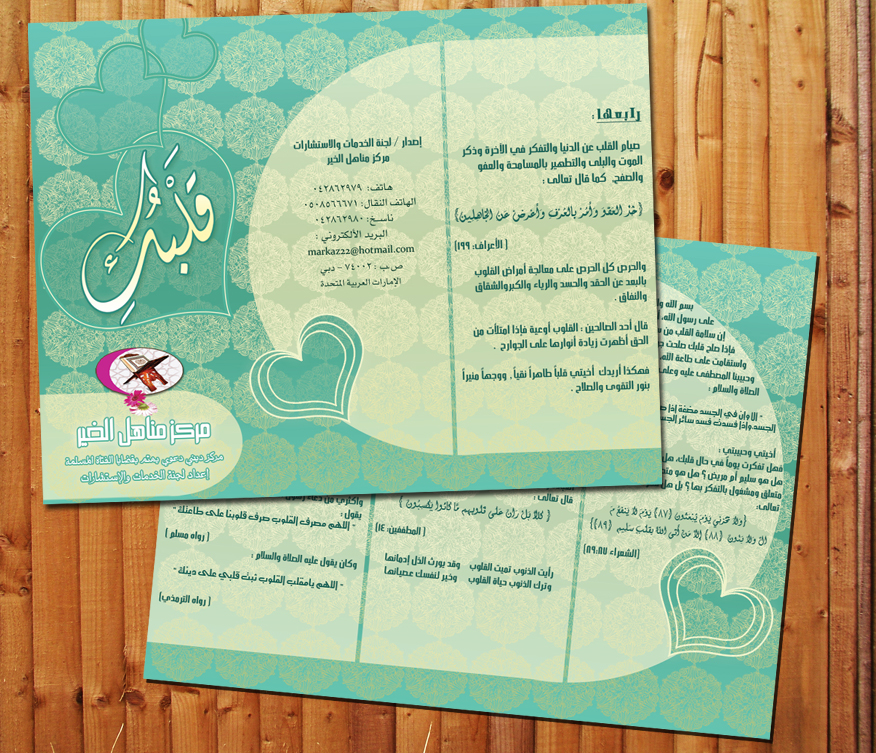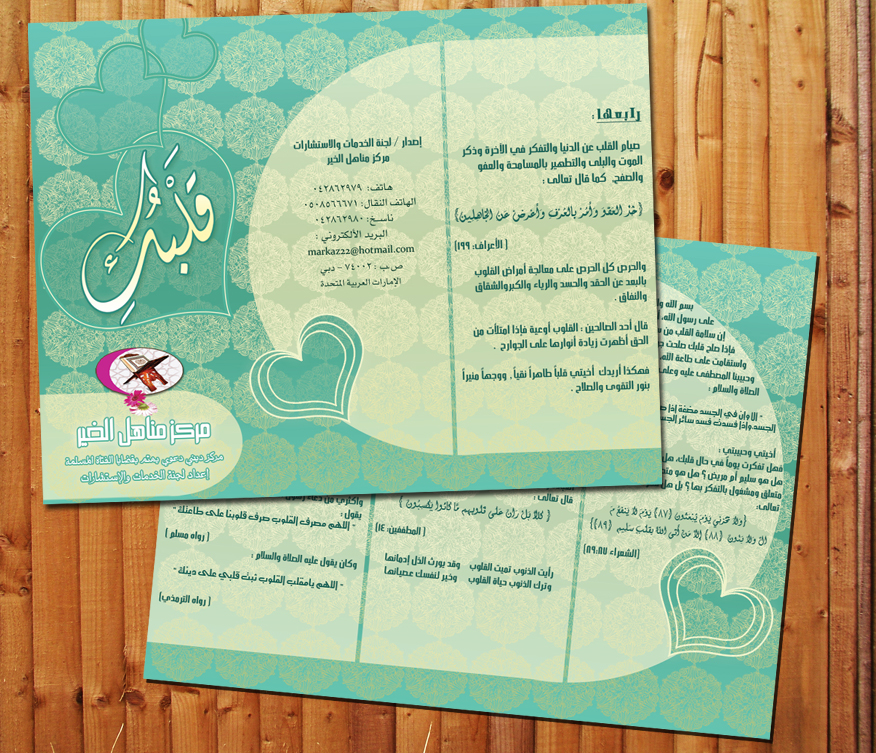 Watch
Brochure dedicated to muslim girls

جميل
مع اني ما احب هالون من الاخضر
لو اخترتي احمر افضل علشان قلبي اناسب ليها
Reply

شكرا
وبالنسبه للون وصلته بالقلب،، الموضوع يتكلم عن القلب وما فيه من خير وشر
مش موضوع دموي

keep coming ^^
Reply

يبدو اني لم اوفق فيما اعني
كان من المفترض ان أفصل
اقصد باللون الاحمر و درجته و هنا لا نقصد التعبير عن الاجرام باللون الاحمر انما يكون الاحمر دلالة على لون القلب ، كذلك اللون الزهري و درجتها من وجهة نظري أنسب، لكن يظل لكم رأيكم الخاص ، قد يكون سر اختياركم للاخضر تعبيراً عن الخير و العطاء ، مع اني لا ترق لي هذه الدرجة من الاخضر.
هنا موضوع عني اللون الاحمر و دلالتها قد يعجبكم
[link]
على العموم العمل جميل كتنسيق و طريقة اخراج.
Reply

NICE!!

do u have the sizes and stuff? for brochures, been looking around for some for some time...
Reply

If u want my advise, Ill tell u ... Using many typeface is not a good idea at all...
U N I F Y.

Only in "quraan" u can change the font..Other thing just look at the flayer again and ask yourself which paragraph must be bigger ..I See the address is bigger not ur message. .And always be away from edges. .

Salam

Reply


اختيار لون وايد موفق

وكثر الله خيرج على نشاطج
Reply