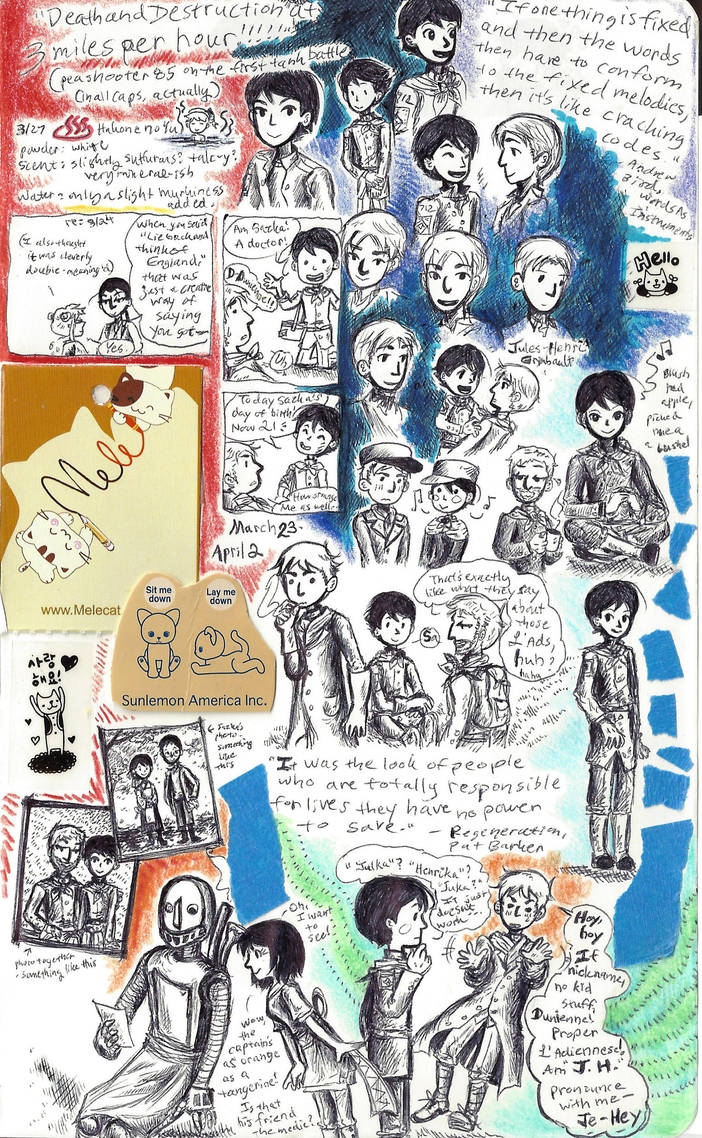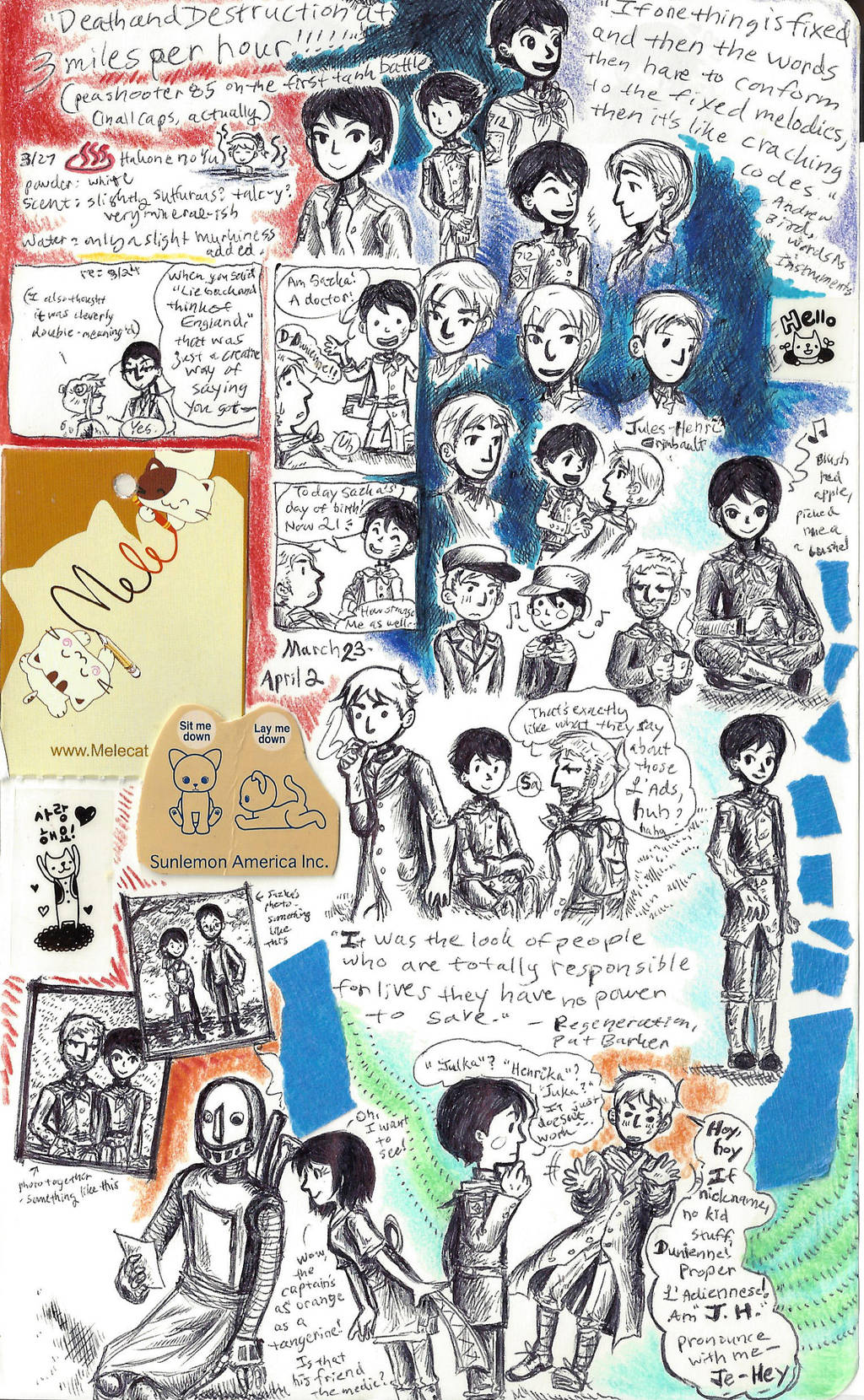 this one is mainly design sketches/musing on J.-H. G. with a side of cat cutouts and semi-autobiographical Suzume info

I'm not sure what part you didn't want me to read, so I'll just avoid all of it for now.

So many cute drawings! (Sazka's Raggedy Andy cheeks seem to go naturally with him? XD At least in black-&-white here.)
Reply

Well, I mean,
I
don't care if you want to read it, but I thought you might want to know in advance that some of this contains material I'm working out for later on in the story before you decided too.
Thanks

(yeah, I think so too. my mom really liked the one toward the center where he's wearing the cap)
Reply

Ah okay.

...the cap is a fitting accessory, yes. XD;
Reply

Sazka's well-represented by a dot-eyed rendition.....

(like Mags or the Ace, but not so much H.C. heh heh)
Reply