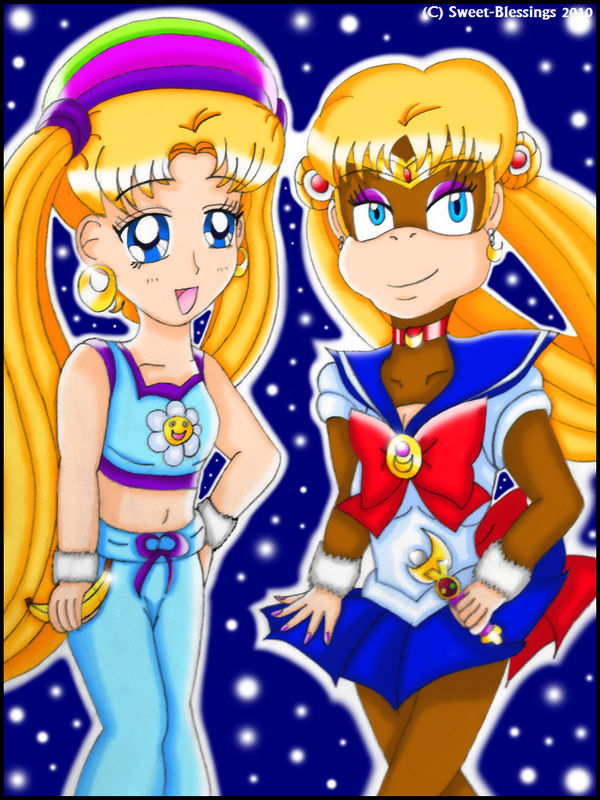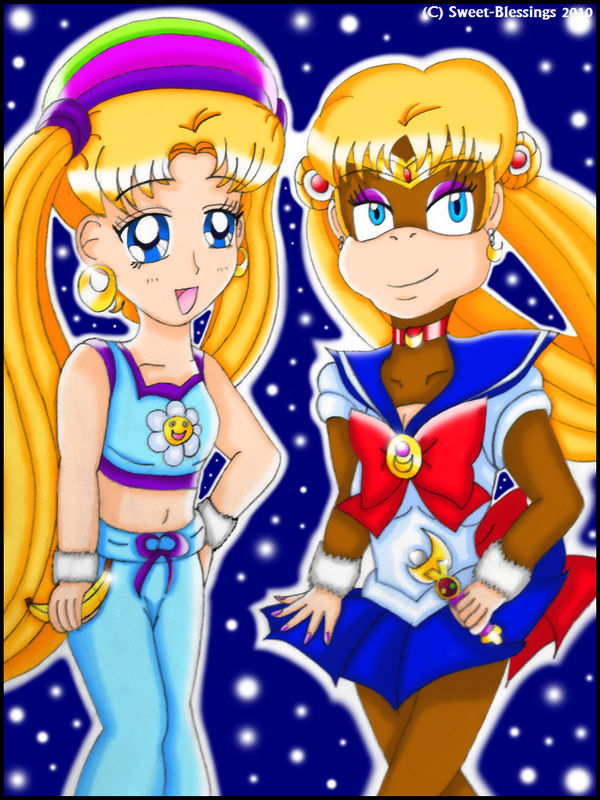 This is a semi-redraw of my
Sailor Tiny Moon
deviation, submitted on October 6, 2008... but this time, I included Usagi/Serena Tsukino from "Sailor Moon", cosplaying Tiny Kong from the "Donkey Kong (Country)" series, along with Tiny Kong herself, cosplaying as Sailor Moon.

I found this idea to be very cute, and I'm very pleased of how this artpiece came out.

I hope you'll enjoy this, everybody!


Drawn on 11x8 1/2 sketchpad, with a No. 2 pencil (and in my own traditional art style), fixed, cleaned-up, background added, and colored & shaded by using Adobe Photodeluxe Home Edtion 3.0., and finalized on MS Paint (for thin boarder, and artists' signature).
Sailor Moon © Naoko Takeuchi
Donkey Kong (Country) (characters, games, etc.) © Nintendo/Paon/Rare(ware) LTD.
Artwork © ~
Sweet-Blessings
(Myself) 2010
You may Full View or click "Download" for more details and a larger view of this image.