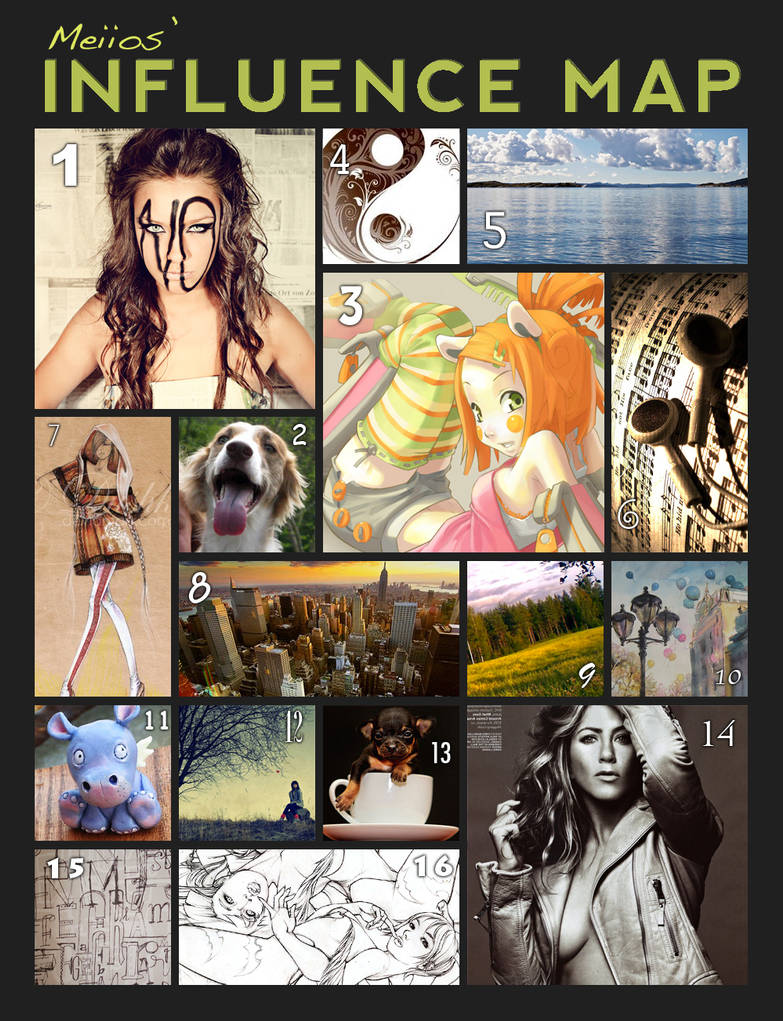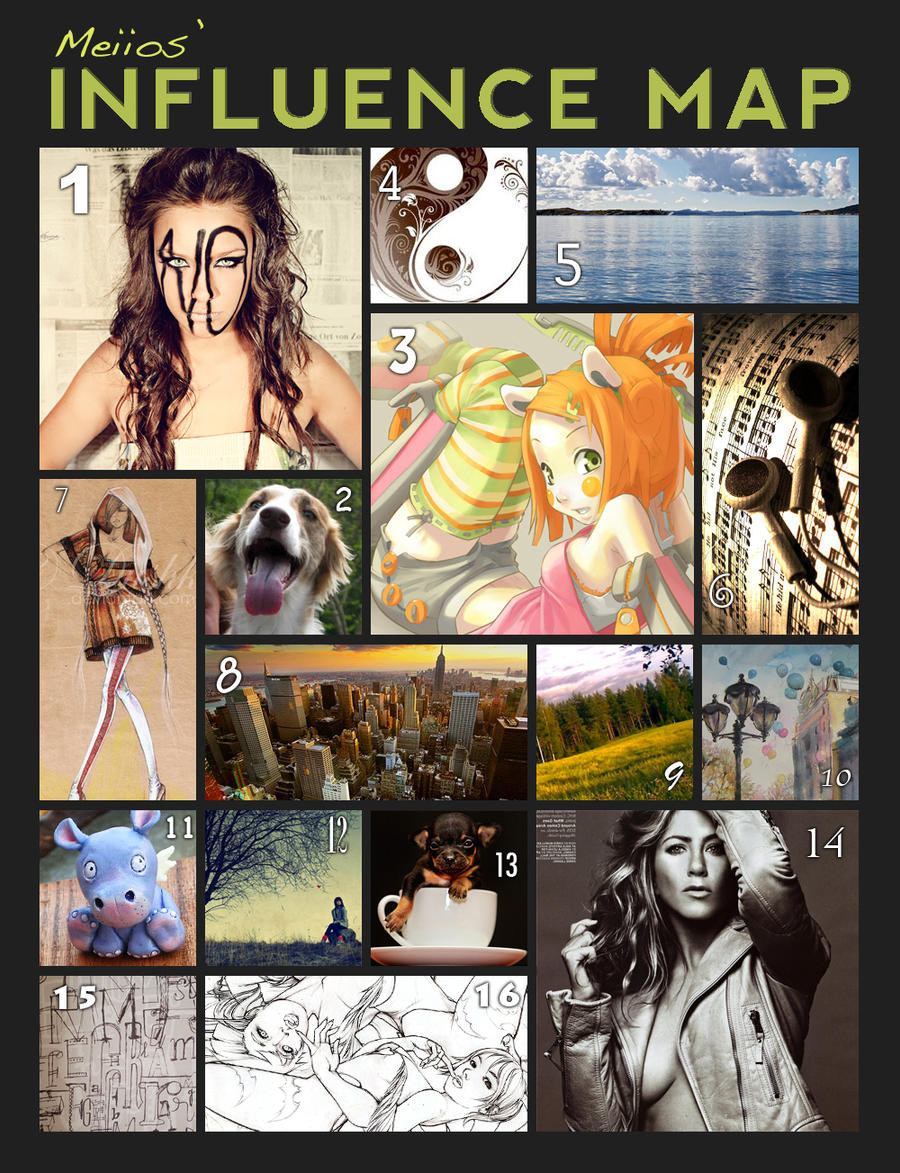 Watch
I have finally made my own Influence map! (by fox-orian) And I had a great time doing it too.

Some things that give me inspiration...
1. I really love fashion photography! Especially with a strong statement. This is a photo by xxchange, a great photographer.
2. Feeling loved by family and making them happy

3. I LOVE gueuzavs art! Especially the colors and his unique drawing technique. He is a big source of inspiration.
4. Yin and Yang represents contrast.. Black and white, hard and soft, women and men, Strong and neutral colors and of course, spirituality! Thats all elements I like in my art.
5. The ocean! full of treasures and colors.

Sitting by the beach, looking out over the ocean really puts me in a creative state of mind.
6. Music.. I love all kinds of music and I always listen to it when I draw or paint.
7. Fashion.. Clothes, accessories, shoes, bags - You name it! I love it! I got two big walkinclosets.
8. City life.. I love big cites, the noise, shopping, nightlife, all the people..
9. Nature is important , I love walking my dog and hiking.

10. Painting with aquarelle colors..
11. Making sculptures with culpey clay! It's soothing and I can do It for hours..

12. Grunge style.. I love to make "grungey" photographs with a dirty look to it..And I also like it in interior design! (metal, rust, vintage)
13. Dogs are my passion! Especially chihuahuas

14. Jennifer Aniston is a huge idol.. She is so beautiful and I love her in Friends.
15. Patterns is important.. It makes the art come alive.
16. Beautiful, sexy women!! I love to draw bodies and I love paulobarrios drawings.