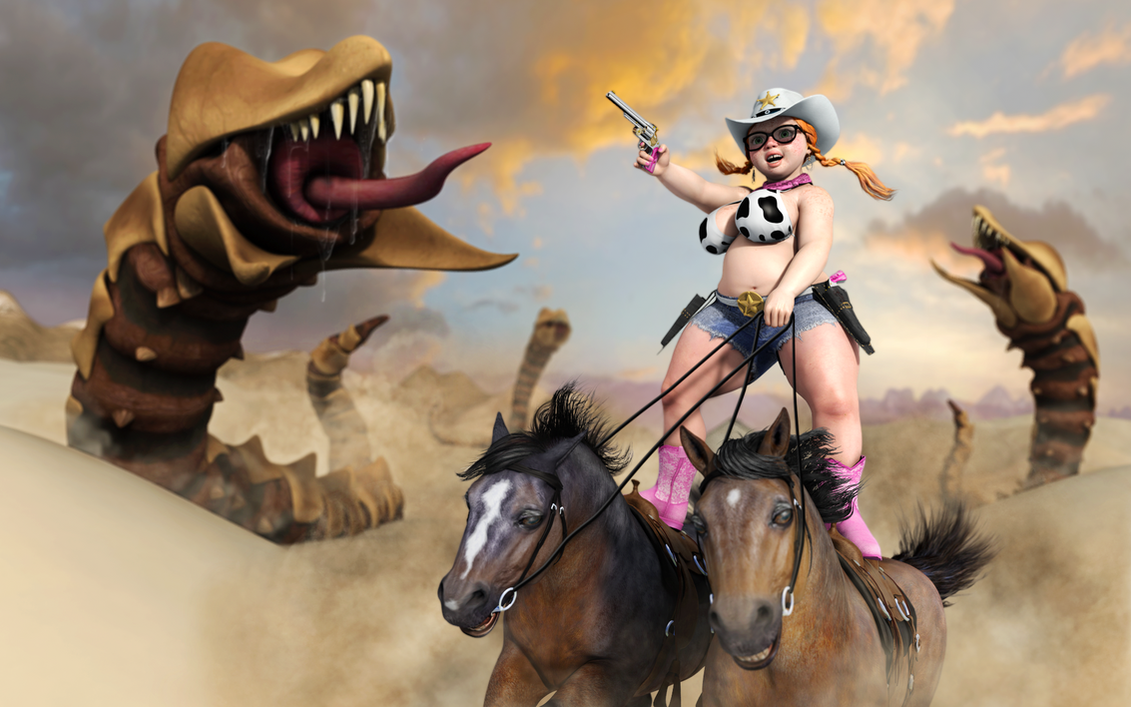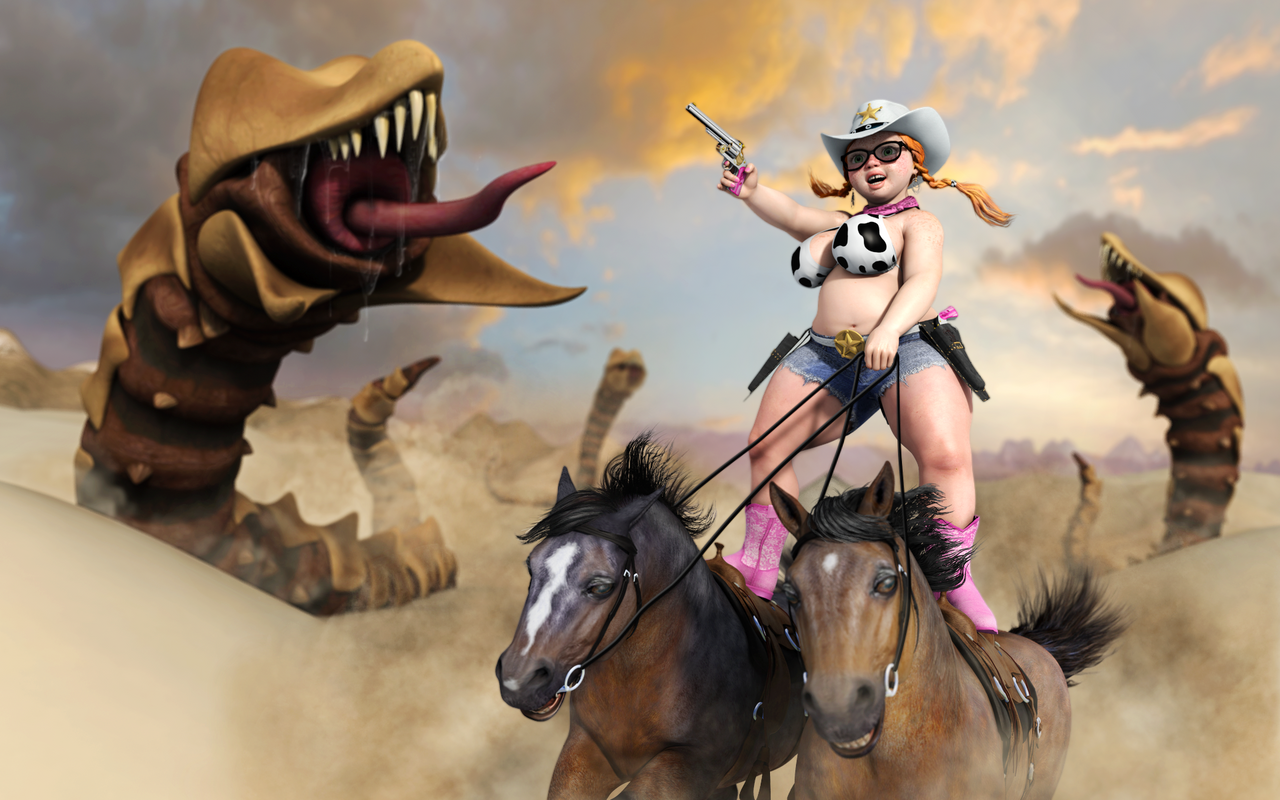 Watch
This render is based on a real person and true story. Minor details have changed & it may be slightly exaggerated.

The horse manes, buckle/star, cow print and sand dunes were created from scratch. I heavily modified the textures of the jean pants (Town & Country) to convert them into daisy dukes. The freckles were enhanced with custom texture work & I was able to give the skin a nice glow using the Subsurface Shader. The drool, dust & some of the straps were added in post.

I'm really happy with the environment design and sense of depth. WorldBase was a flexible, light weight solution for the sky & distant mountains since they are out of focus. I used Infinito to create detailed custom terrain for the middle ground & close up terrain. The Atmospheric Effects Cameras' Depth Mask helped with brushing in the dust clouds in post.


---

DAZ Studio 4.6 Render

Content/Plug-ins Used: Garibaldi Express Hair (horse manes), Infinito (terrain), WorldBase XT & Desertlands Pak, Barn Yard, Atmospheric Effects Cameras (depth mask), Ron's Brushes (dust & drool), Dark Apocalypse Shrieker, DAZ Horse 2, Western Saddle, Toy Pony, Town & Country (boots & jeans), Kimberly Accessories (top), The Gunslinger S3 (guns), Western Hat with Hair (hat), Lada Hair (Renderosity), SG HeadDresses (bandana), Fabricator (top), Supersuit Shaders, SPEX (glasses), Deborah for Julie (skin), Subsurface Shader, Various Genesis morphs, Victoria 5, Chibi Girl, Jazlyn, Nata, She Freak 4 (GenX), Mr Hyde, Dental Plan, Satsuki, Shape Shift.