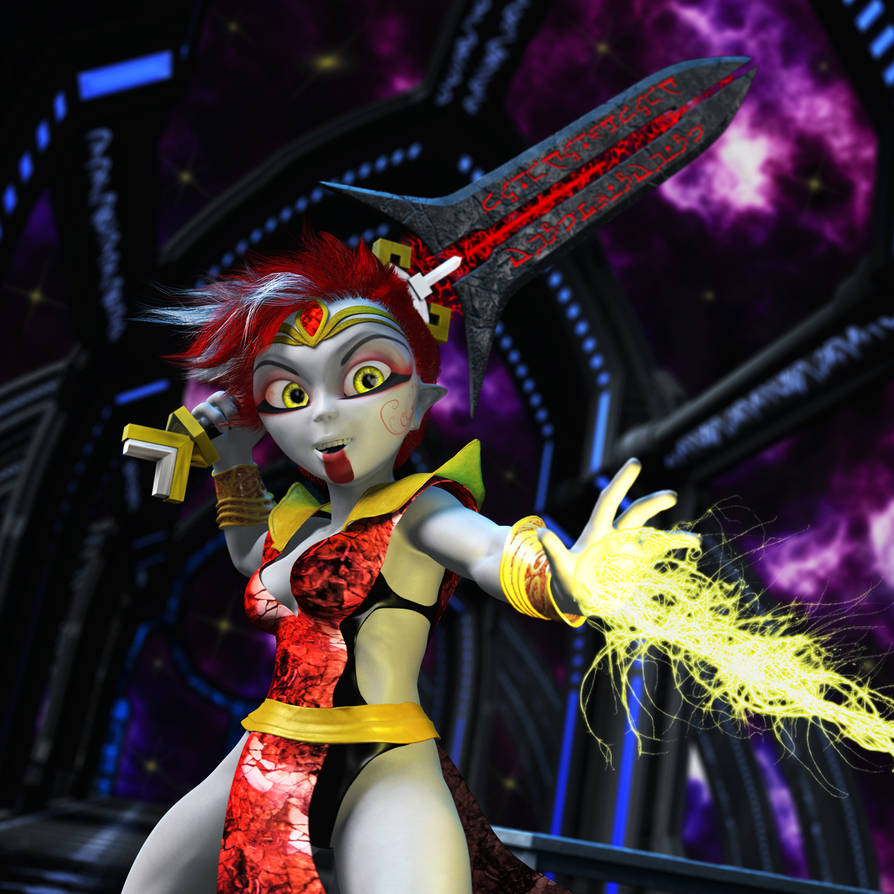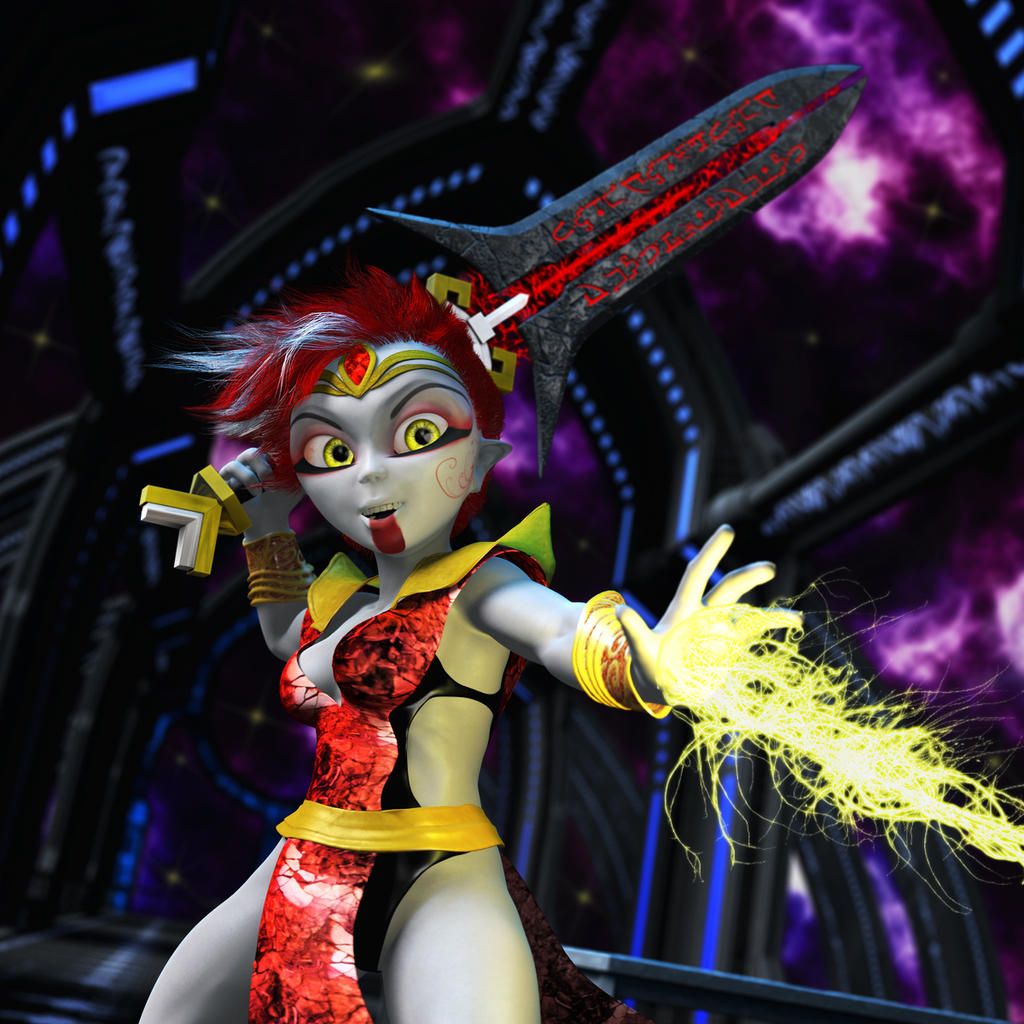 I had some people over and I was showing them what DAZ Studio can do. We were just messing around combining random stuff. I really liked the way it was turning out so I polished it & developed it into a scene.

DAZ Studio 4.6 Render

Content Used: Swords Fantastic, Nikkou Hair, GIS Project / Future Rite, Dragon Queen (headpiece), Princess Asia, Fantasy Assassins (bracers), Pharaohs of the Sun (belt), Latex Hero, Evilson (shoulder plates), Fabricator, Ron's Brushes, Geishas for Aiko 5, Asobi (eyes), Various Genesis Morphs, Chibi Girl, Nata, Mr Hyde, Alien Grey, HFS Shapes.

Reply

really diggin that magic/energy bolt thingy! cool piece, man!
Reply

Thanks a lot! The energy bolt was just a brush & layer style but I did tweak it & added a corresponding light in the scene to help it blend in with the 3D stuff.
Reply

indeed you did! i did when something that's part of the action becomes one of the scene's light sources.
Reply

For a mash-up render, this works surprisingly well. The magic bolt from her hand was a nice touch.
Reply

Thanks. I really enjoyed a break from my normal process. I've been trying to do more with brushes in post, they are great for small details & effects that would really strain my old PC if done in 3D.
Reply

Reply