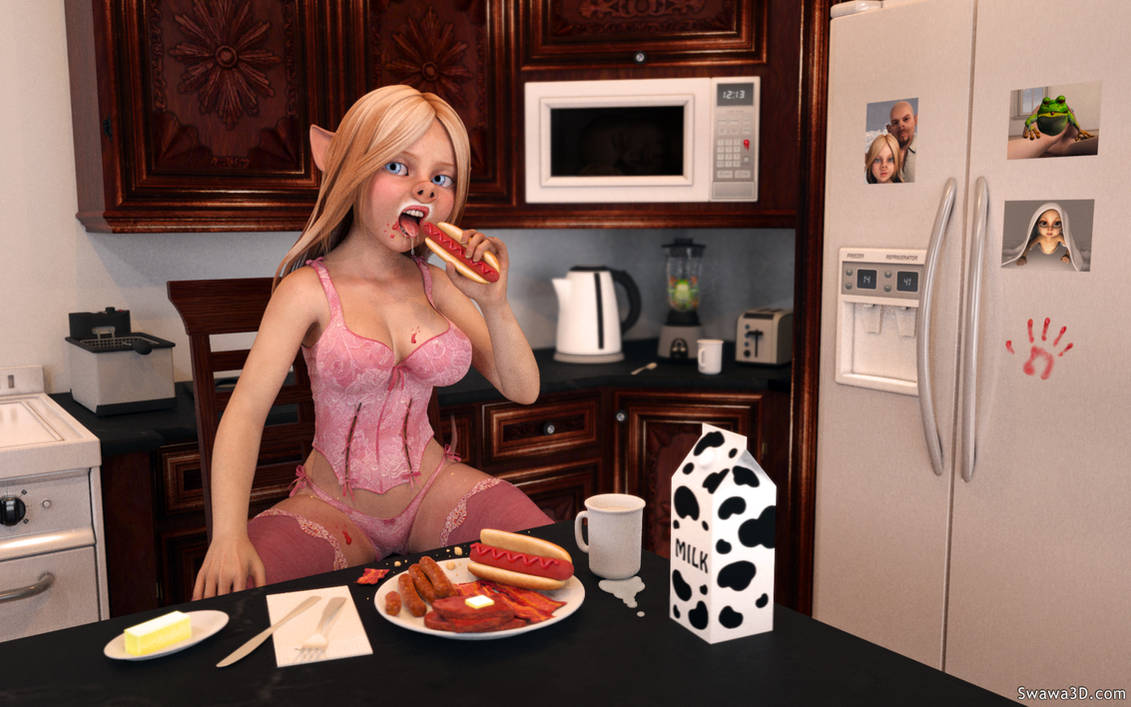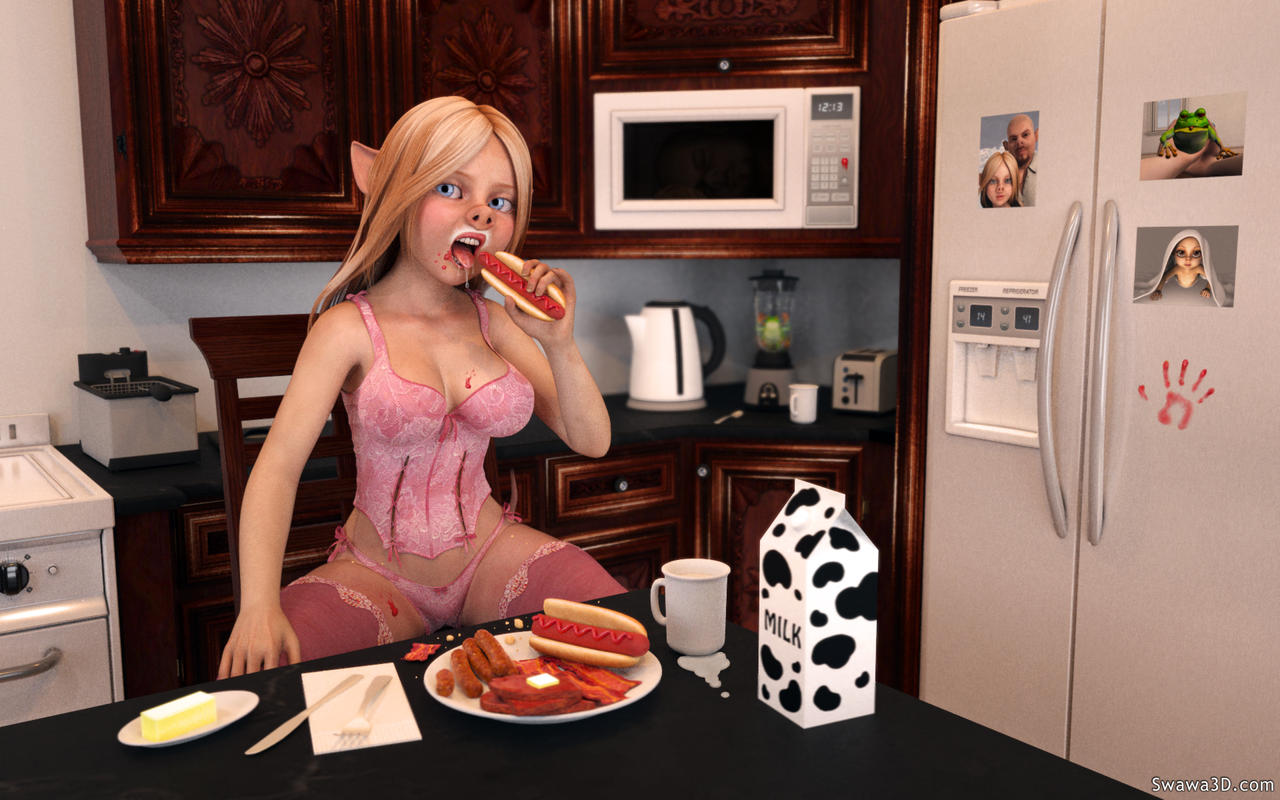 There are some Easter Eggs so be sure to look around. I did some custom sculpting on the nose, ears and thighs. The milk carton, hotdogs, crumbs & blanket were modeled and textured from scratch.
This was my first serious interior scene working with Reality/LuxRender. At first I was getting a lot of noise until I learned how to properly light for the camera from this
tutorial
. It took about 30 hours to render.
DAZ Studio 4.5, Reality 2.5/LuxRender
Content Used: Dream Home: Kitchen/Appliances/Decor Eclectic. Kitchen Appliance Pack (renderosity). Toonimal Frog, Diner Tableware & Food 1/2, Boudoir Secrets, Deborah for Julie (skin), Catwalk (hair), Various Genesis morphs, Taiga, Chibi Girl, Nata, The Girl 4 (genesis), Satsuki, Freak 4 (genesis), Freak 5

Reply

aaargh.... the microwave!!! That is nasty! But wonderful eye for details.
Reply

Thanks. Did you notice the blender?
Reply

Homer says, "Mhmmmm, Bacon, ohuhuhuh"
Reply