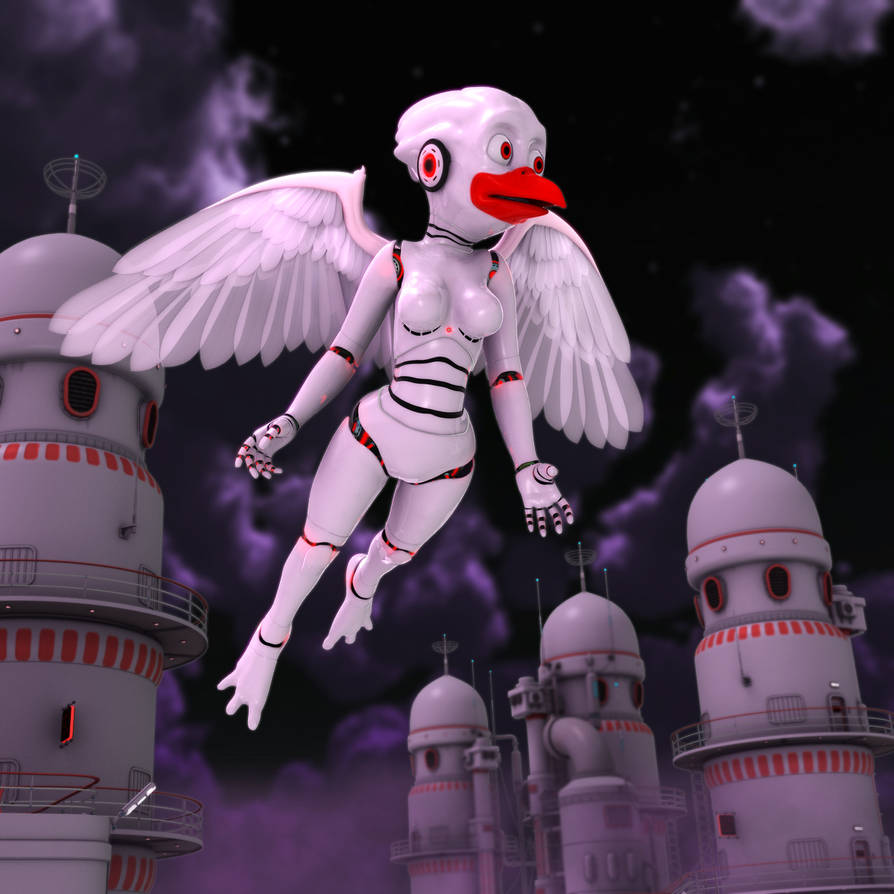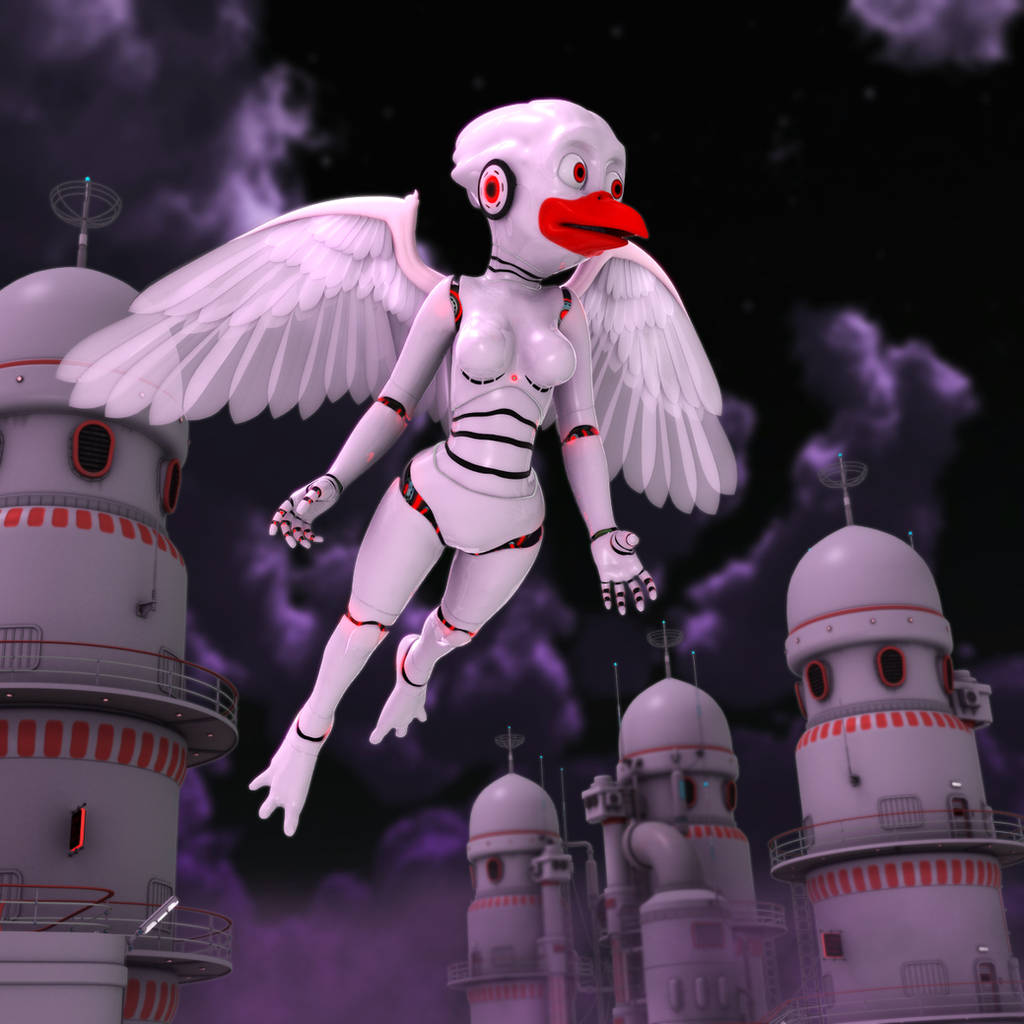 Watch
Daz Studio 4.6 Render

Content Used: Skies of Economy, Technopolis, Subsurface shaders, Atmospheric Effects Cameras, Bot Genesis, Calliope for V4 (wings), various Genesis morphs, Julie, Taiga, Chibi Girl, The Girl 4, Satsuki, Toon Duckie, HFS Shapes (renderosity.com)

Thank you. I guess that answers the question: "Is there anything you can't do with Genesis?" Very nicely done, very creative piece of work.
Reply

THANK YOU... for adding "Beata Aves: Midnight Flight 3679" to the DAZimals Group

Reply

Your welcome. Thank you for accepting my submission and for running such a cool group.

Reply

Glad you like the group Swawa3D... looking forward to seeing what other renders you come up with for our little "zoo"

Reply

That's nice and quirky - interesting and good use and exploration of the flexibility of Genesis!

Reply