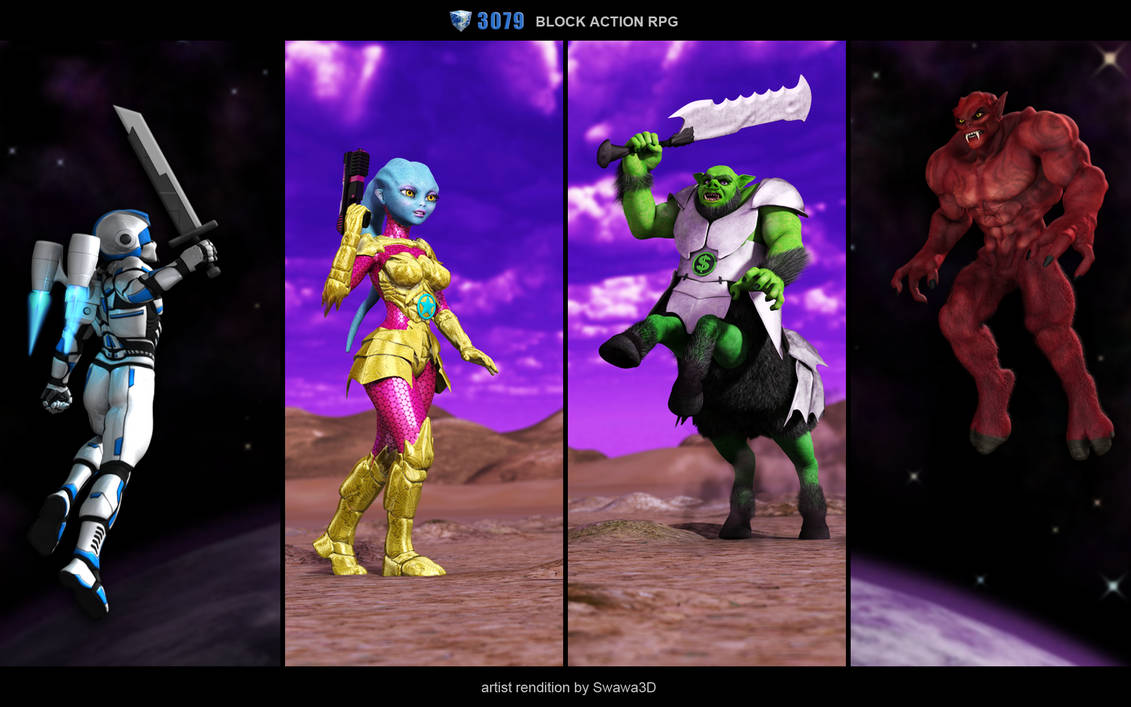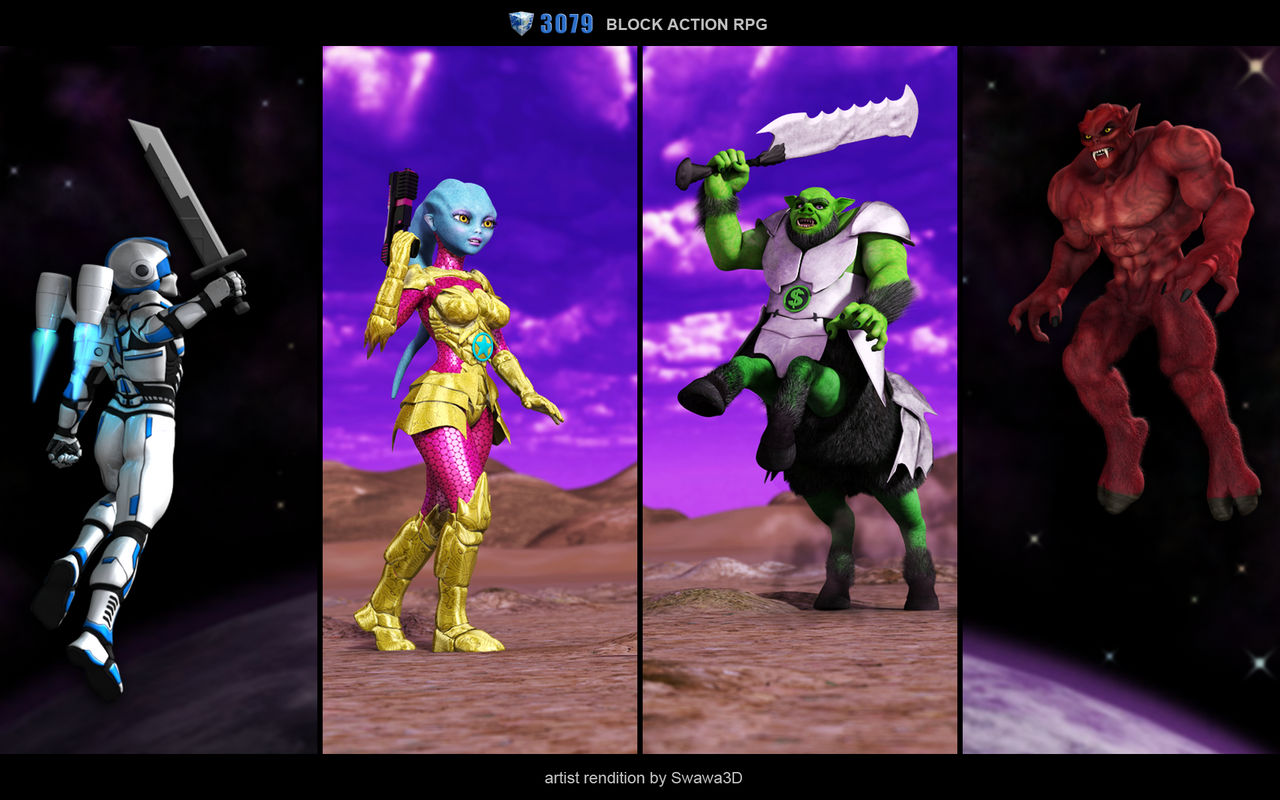 Watch
This is my "high detail" artistic rendition of characters from the game 3079.
The actual game has a simple block style.
I also was the texture designer for the game characters. From left to right is the Player Character, a Humoid, a Neander and the Demon King (boss).
I designed the Steam trading cards, emoticons, backgrounds and badges for the game. This image combines 2 of the steam profile backgrounds. The Steam cards, backgrounds, etc.
can be viewed on Steam Card Exchange.
Also check out my artist rendition of 3079's sequel 3089.
---
"
3079 is a futuristic, open-world action first-person role playing game. All areas, buildings, items, quests and characters are randomly generated." It's kind of like a cross between Borderlands & Minecraft but it is also unique.
The game is also available on
Steam
---
Software used:
DAZ Studio 4.6 (various content & render), 3DS MAX (modeled the star, $ symbol & sword on the left side), Photoshop (texture editing & minor post work)

Sweet work yeah that leg hair is nice!
Reply

Reply

Reply

Wow, really cool seeing the races done in that level of detail.

Reply

Thanks. When I originally drew the game textures this is closer to how I imagined them in my head.
Reply

I just love the blue cutie!
Reply