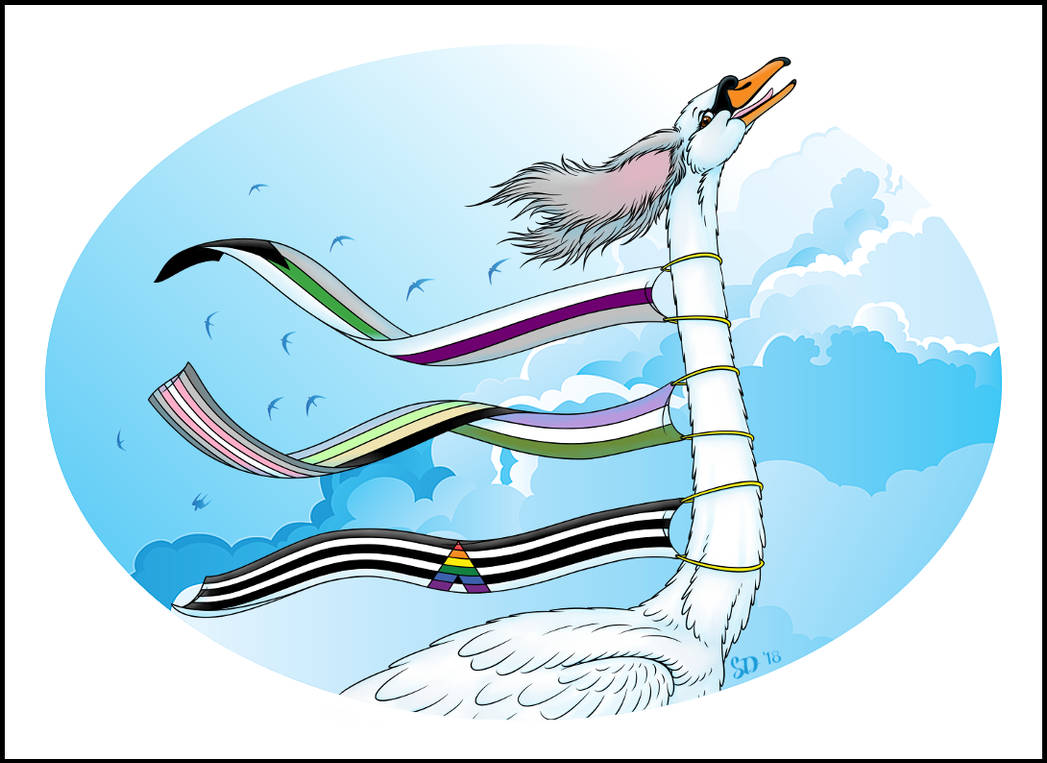 Watch
Happy Pride, Everyone!!

Let your flags fly!!

It's been awhile since I drew Swandog, and I thought she'd be perfect for this, since she comes with her own built-in flagpole. (Of course, so does Luna, lol.)

Background was borrowed from here:
www.vexels.com/vectors/preview…
Flags represented: Demisexual
♥
Demiromantic
♥
Demigirl
♥
Cassgender/Cassgirl
♥
Genderqueer
♥
Straight Ally

Reply

Ah, which thing?

Reply

Reply

it looks nice!
Good job

Reply

*soft gasp* That's one of my flags
Reply

really nice work

Reply

Reply