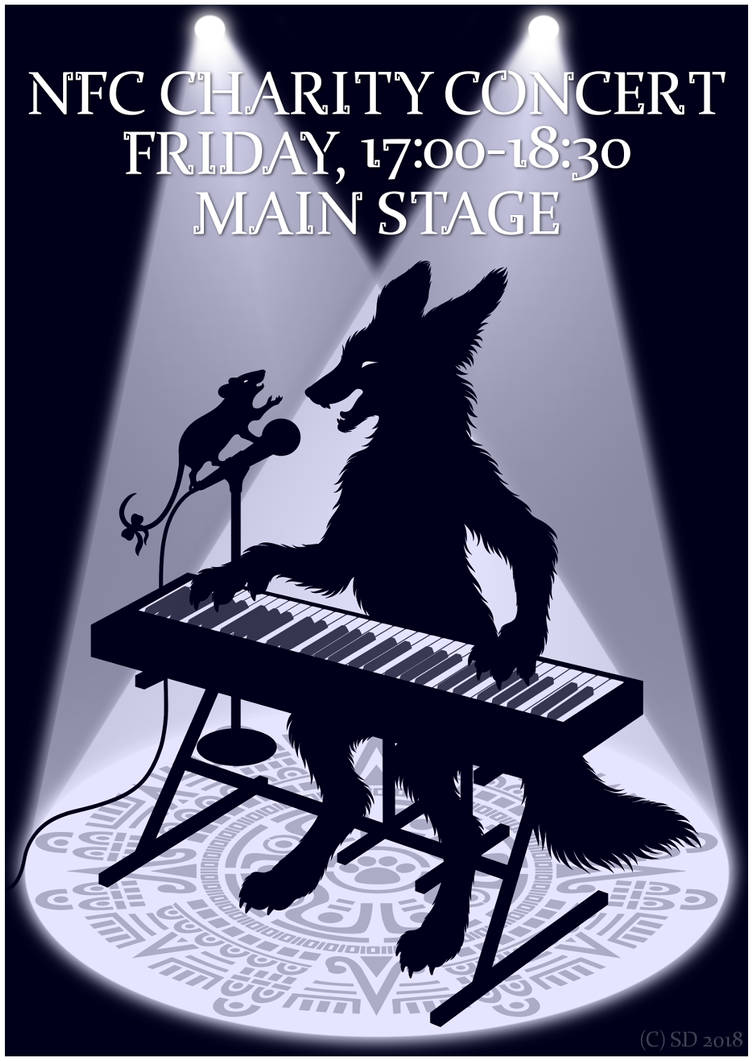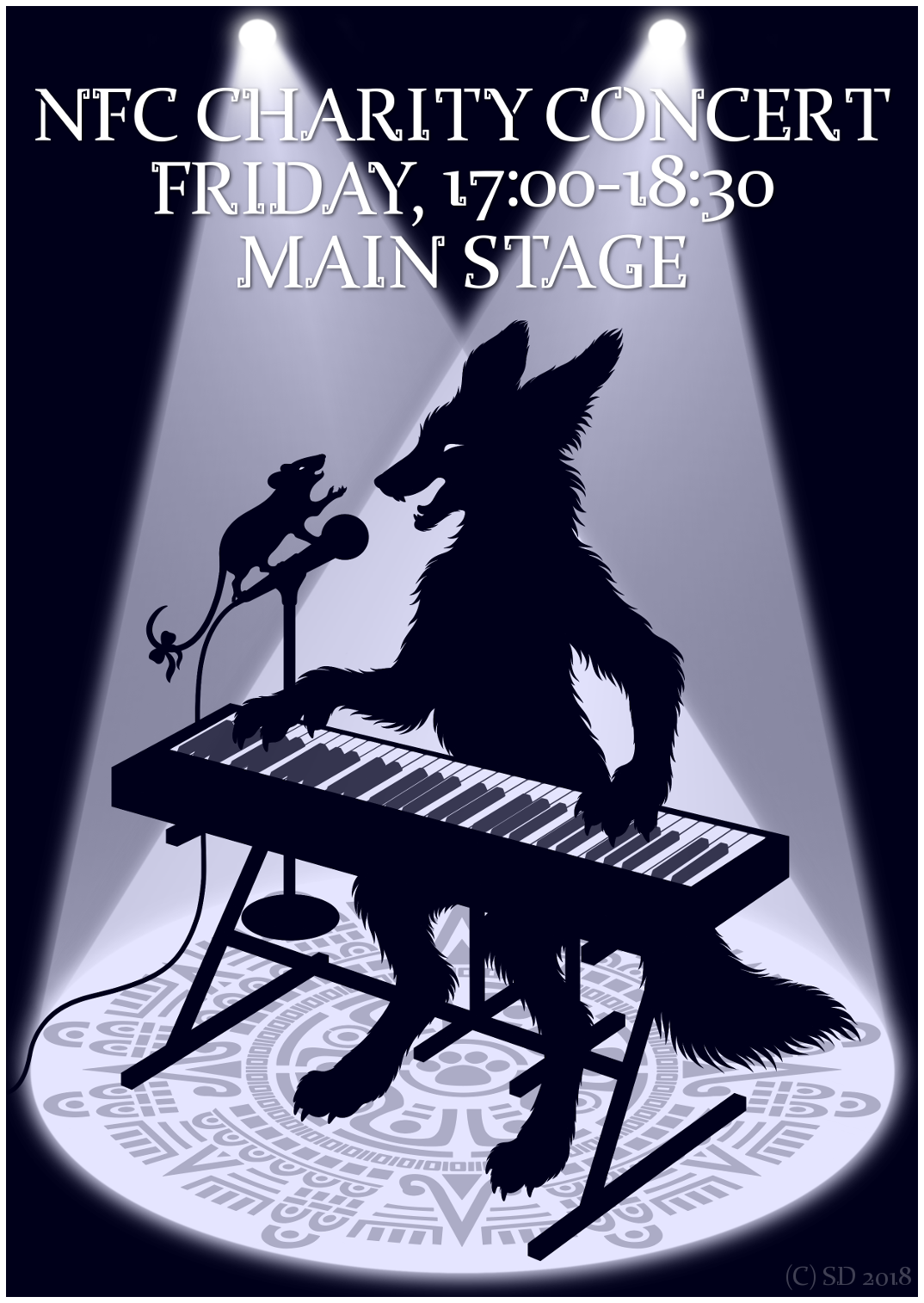 Watch
The design I did for NordicFuzzCon's Charity Concert poster, the proceeds of which went to Assistenthunden.se. The con had a MesoAmerican theme this year, thus the Mayan font and calendar (modified from Dreamstime stock). I tried adding shadows and highlights--with my son's help--but it ended up being too confusing with the piano keys and the floor pattern, so I decided to leave them out. Image was drawn on the IpadPro with Medibang, and edited afterwards with Gimp.

:J
Really nice
Did you manage to listen to the charity?
Reply

To the concert, or the Charity panel? I sadly missed both, because I wasn't feeling well.

Reply


Didnt go to any of them either ...
Tried being social with friends whenever I didnt sit in dealer den.
-.- caught con crud after the con.
Hope things are going better for you.
Reply

I didn't escape the concrud either...thought I had, but then it hit me this week.

Hope you're doing better! <3
Reply