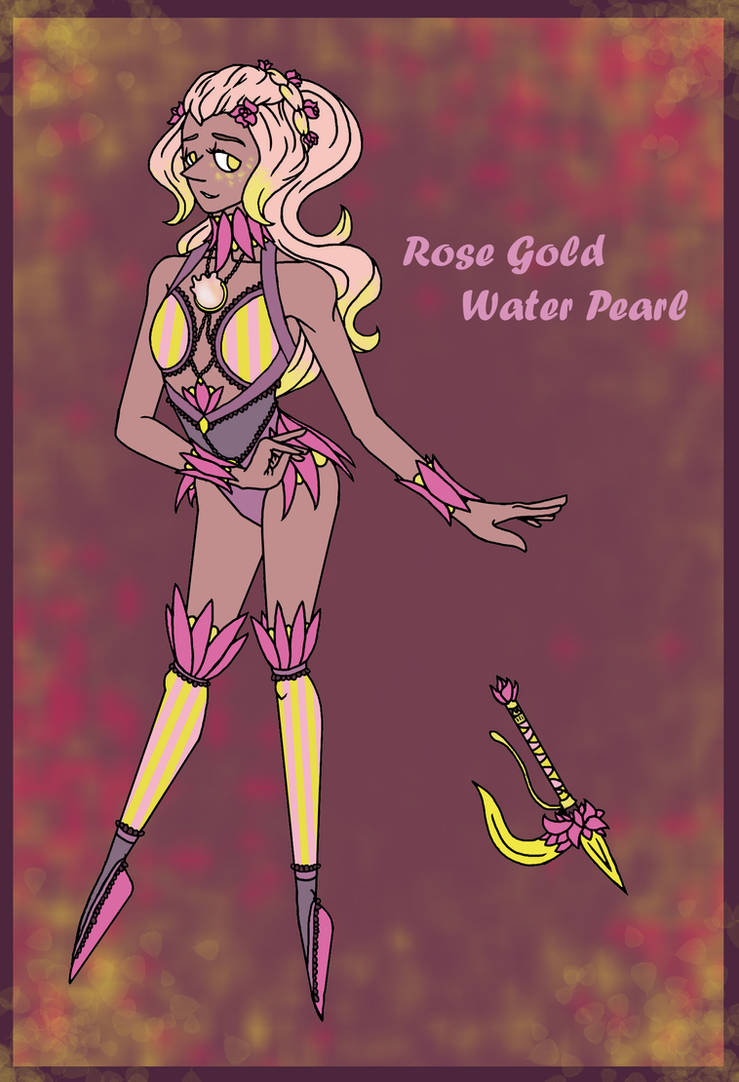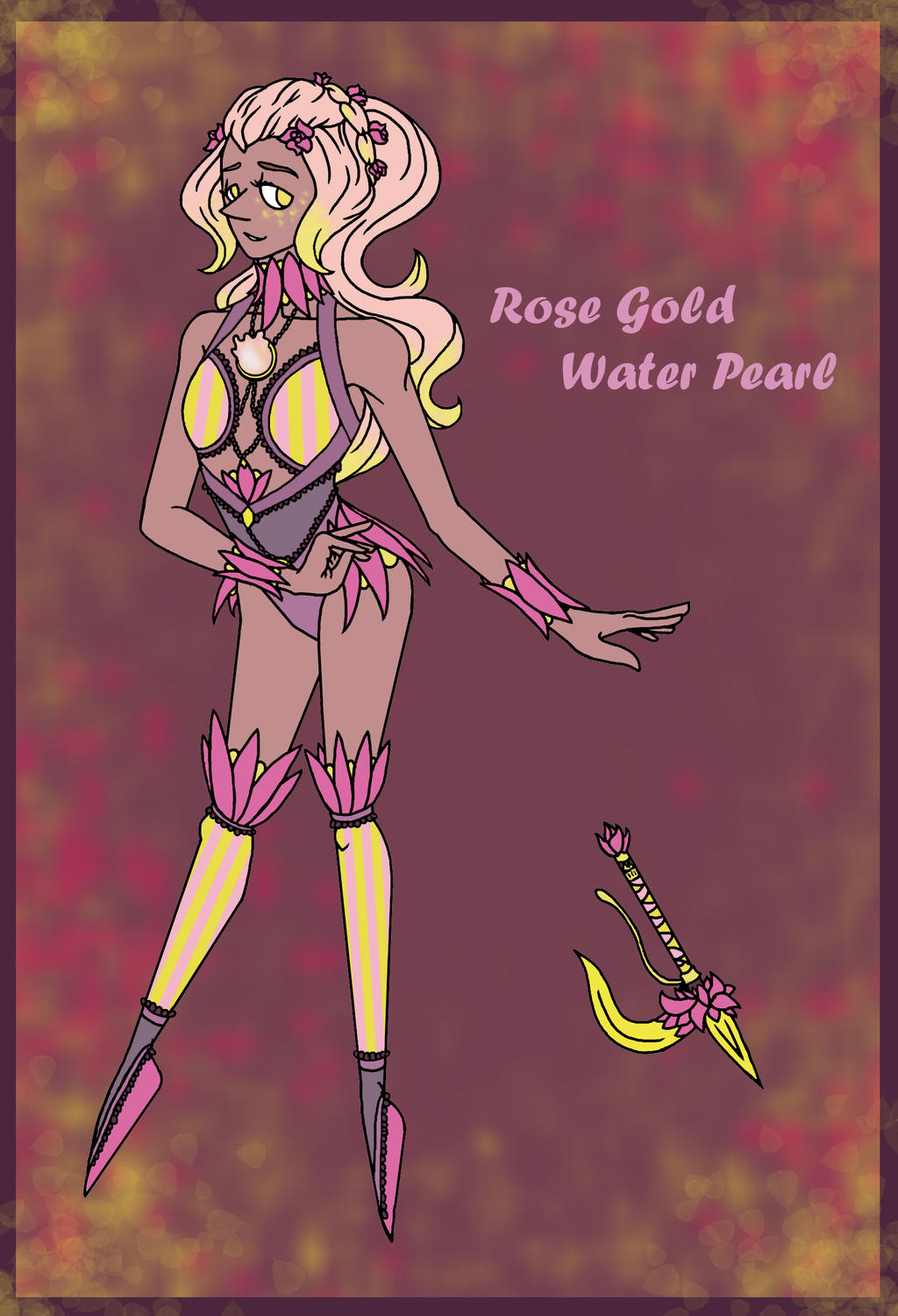 Here's my entry for this contest:
swallow-of-fire8091.deviantart…
Bio:
Name: Rose Gold Water (Fireball) Pearl (Rosalie)
Gemstone: Pearl
Gem Location: Upper Chest
Age: 20.000 years old
Owner: Rose Water Opal (Owned By:
natto-notes.deviantart.com/
)
Weapon: Ankus (which the grip can grow longer)
Abilities: Normal pearl abilities, produce heat and oily substance (which is made when she drinks her rose water tea)
Gender: Genderless (She/Her)
Personality: Calm, collected, motherly, wise, and intent.
Bio: RGWP is an old pearl with much to tell over a steaming cup of rose water tea. She's been to many colonies -including Earth- and became wise off of different values and cultures. She slowly became isolated in her ventures; no owner really making her think much of them. When she got the chance she fled so she could see more of the universe, but then stumbled upon Rose Water Opal. Soon after they became closer did Pearl find out how when she drinks Opal's rose water tears that she feels blissful and lacks the need to fill her mind with adventure at all times. This also led to Pearl using the oil from her skin to moisturize Opal's gem (reasoning:
www.opalsdownunder.com.au/lear…
). Now Pearl lives with Opal so both can benefit from one another.
Owner:
natto-notes.deviantart.com
Artwork: mine