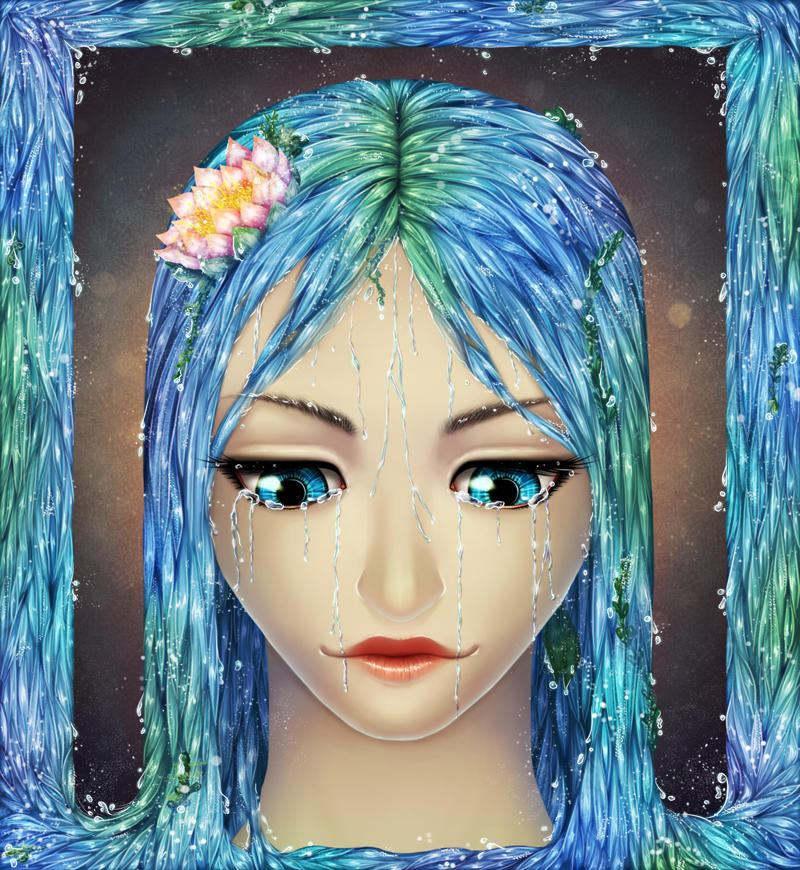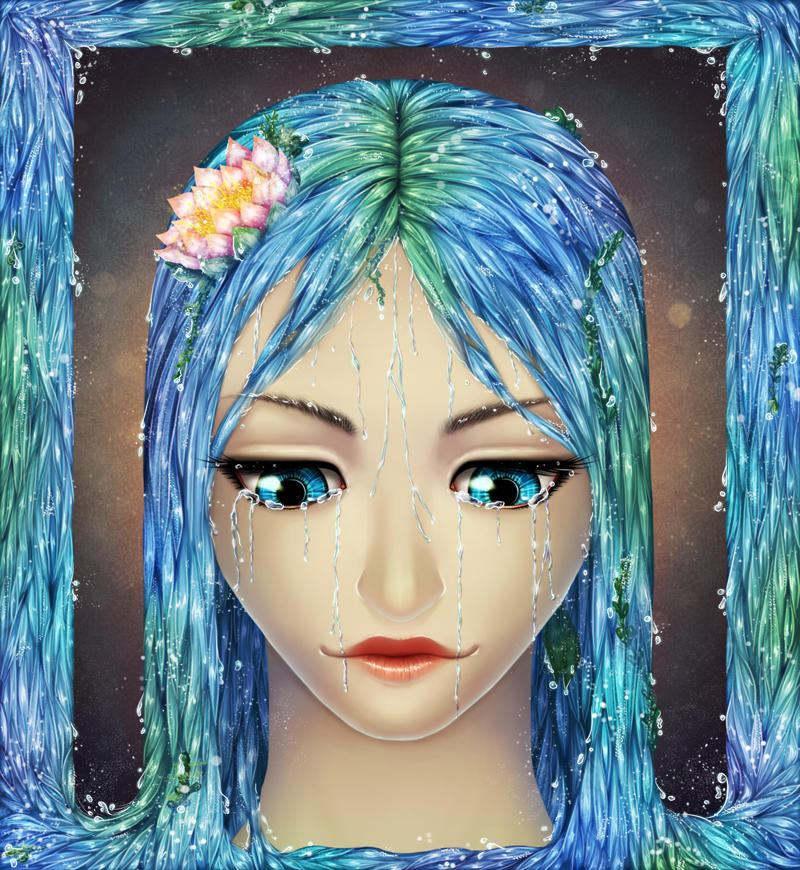 Waterlily... or Waterish... or Water-nymph or Waterwhatever... XD
Random tittle doesn't have much to do with the picture, despite the obvious... Couldn't think of anything that would suit the drawing 100%... :/
The hair took me so much time, though I think I'm quite happy with it

I don't know if it's easy to see, but she's supposed to be looking down a bit.
Here is a silly process of the drawing
[link]

THAT HAIR IS INSANELY AWESOMEEEEEEEEEEEEEEE!!!!!!!!
I love this so very much. It's so unique and special q 7 q/
Reply

Ooooh kaip aš nemėgstu galvot pavadinimųųų <:Y

Plaukai...na vanduo tai labai efektingai atrodo, tikrai daug darbo įdėta ;o
Reply

Dekui

Jo, su pavadinimais ganetinai ziaurus reikalas: arba jau pries piesiant zinai labai tinkanti pavadinima, arba, kas daug dazniau buna, visai negali jo sugalvot arba jis labai tupai ir banaliai skamba XD
Reply

the detail on here is beautiful! I love the colors and eyes, and the softness of the skin

Reply

The use of colors is really beautiful

.
Reply

O M G! this is amazig!


Reply

O_O Labai kietai

Reply