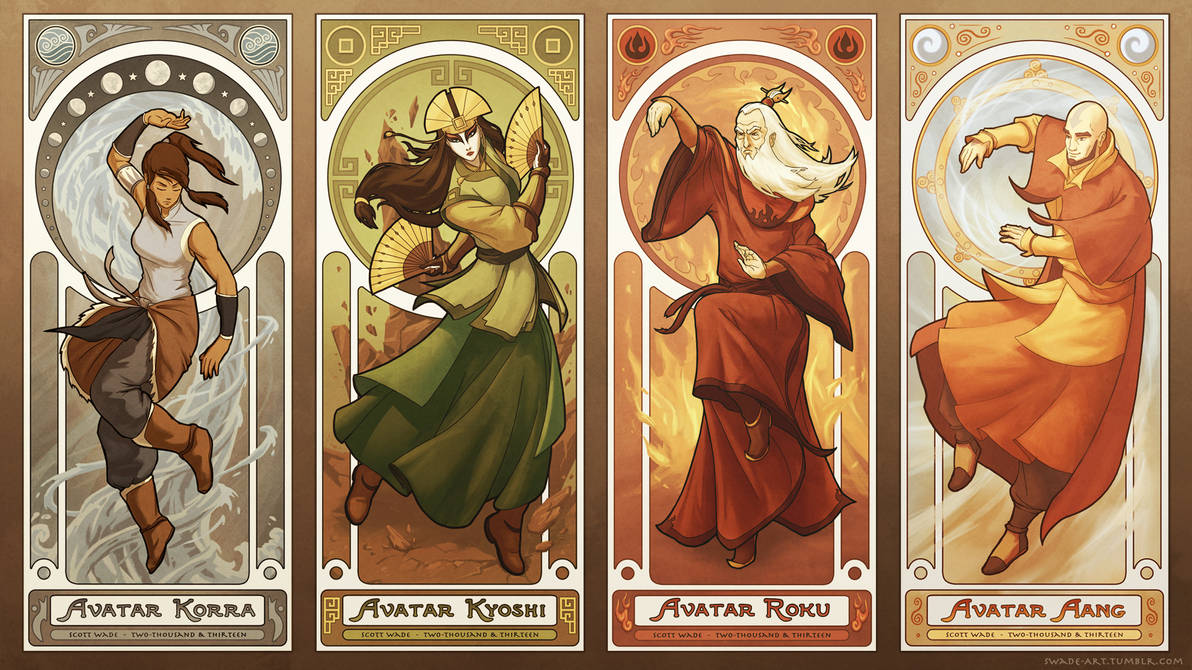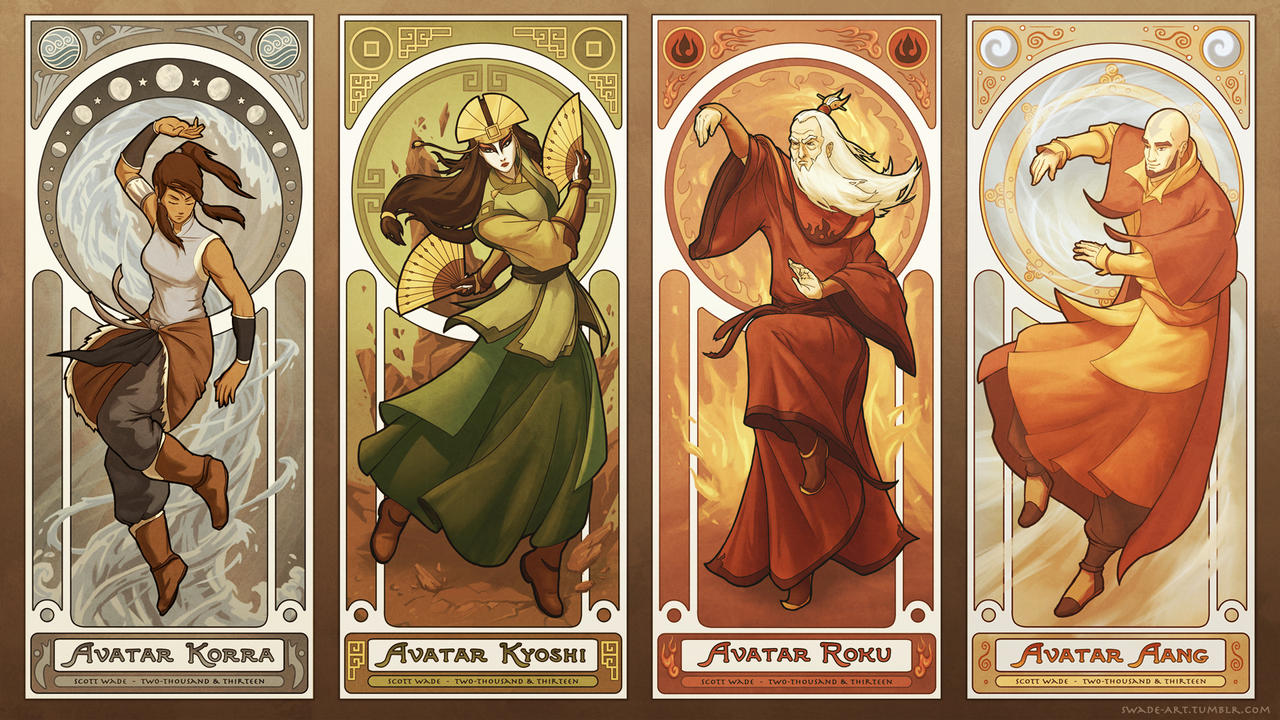 Watch
Tumblr Link!
please reblog from there rather than posting again

The idea from the beginning was to make a piece that played on
Alphonse Mucha's Four Seasons
only with the most recent Avatars. If you prefer a different order be sure to check out my gallery as I already made another version.
My inbox just exploded because of the DD post, sorry if I'm not able to respond to everyone! Thanks for the support!
Daily Deviation
Given 2014-01-29