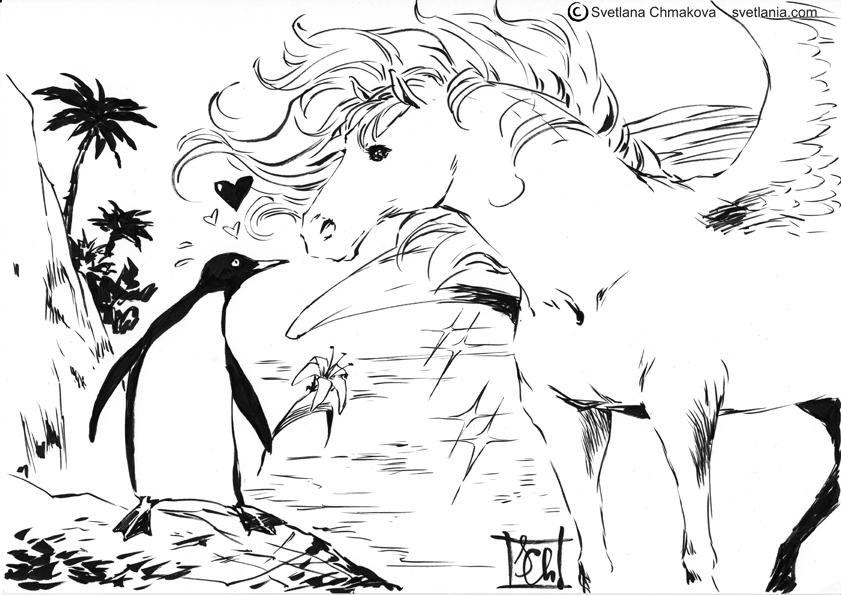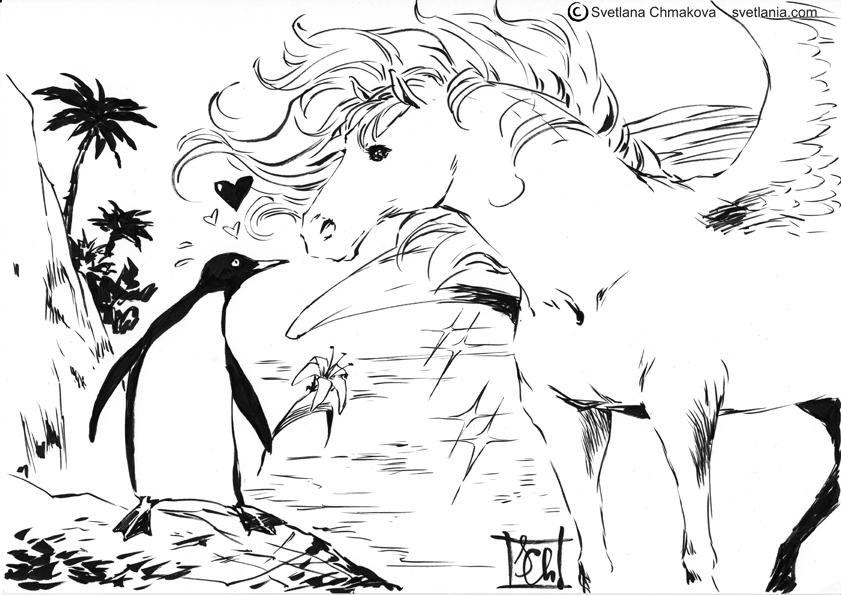 Watch
Another quick ink sketch for Svet's Paper Theatre livestream--this time I was taking suggestions on what I should draw, and a lovely person named Christine suggested a penguin and Pegasus meeting and falling in love... So obviously, that had to happen :3 For the curious and daring among you, here the video of the arduous process on my channel (and I even mustered up the courage to mumble comments this time):
www.youtube.com/watch?v=J15aZU…

I love this~! X3 Every time I come back to DeviantArt, I'm thuroughly impressed by your art.
Reply

You've been livestreaming?? I have to get in on one of those!! x
Reply

Not really livestreaming anymore, I got too nervous during those, could barely draw

;;; ...So now I just pre-record, hahaha!! ...W-wanna be a guest on my silly little podcast thingie 8V ...I'LL EMAIL YOU *hugs*
Reply

Reply

Thanks!

Reply

Adorable! You draw realistic animals so well; I just love looking at all the different art styles you do. Keep up the great work!
Reply

Animal anatomy experts would probably disagree, but my reasoning is--is long as it looks like a horse, IT'S A HORSE >.<b And thanks

Reply

Reply

Gotta love those pen pens & pegys!
Reply

Reply

Still a better love story than Twilight.
Reply