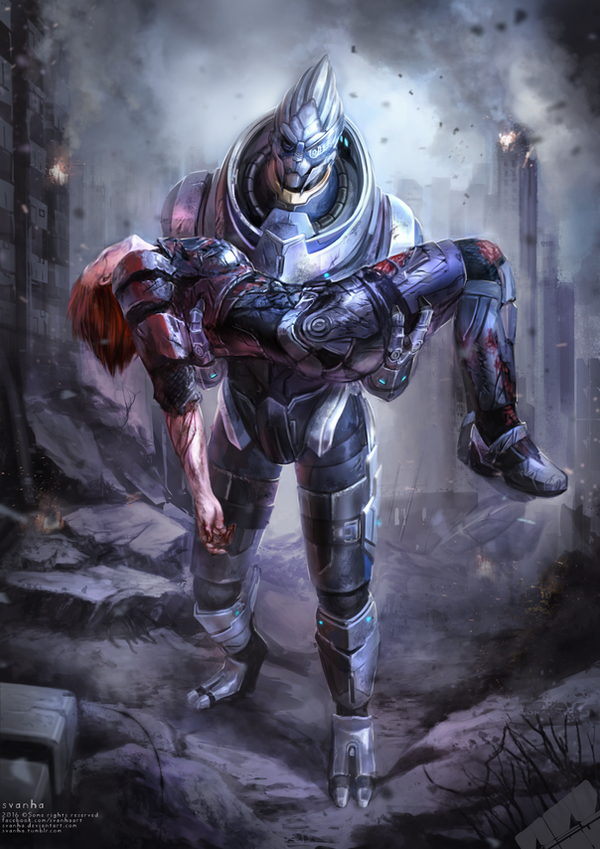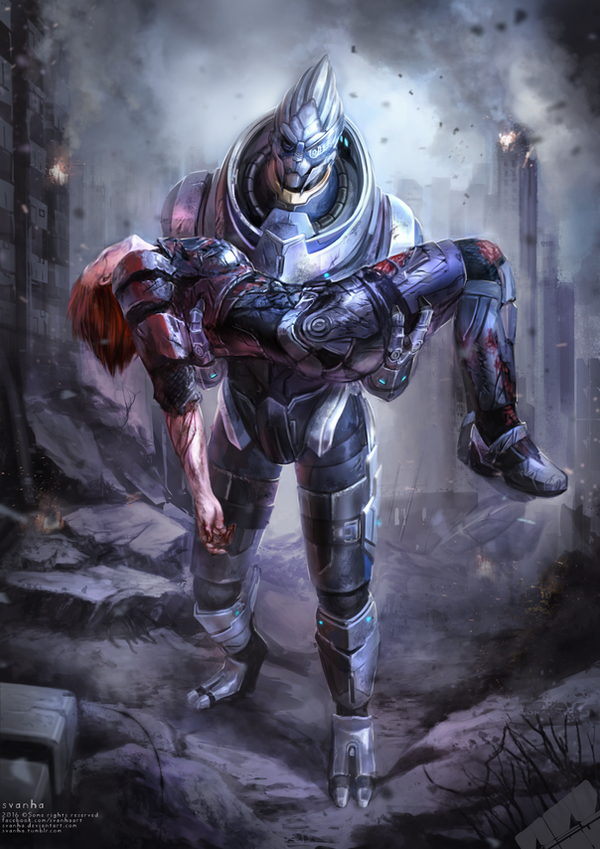 Yaaay, I finished it!

Garrus and Shepard, as I imagined them after the final battle, based on a GMV I saw on youtube. In the video, the squadmates are searching for Shepard in the rubbles, the last voice belongs to Garrus who sounds a little overwhelmed and relieved at the same time. He founds her, but I don't want to know if she's dead or alive. I love both options, either he's broken and furious as he carries the body of his dead love, or worried and anxious as trying to save her.
I originally did this picture for a contest, what I apparently won, the theme was game characters, so I used the opportunity to finally get myself to do a fanart for my beloved favourite game! An earlier version of the picture can be found on my facebook page, I had to stop working on it because of the deadline, and I didn't want to submit is here until it's finished. But here it is, I hope you'll like it as much as I enjoyed making it!

The characters belong to Bioware, Mass Effect
"There she was,after nearly 7 days of searching her disappearance in the specified area,an unconscious commander,friend,family survives a terrifying explosion and destroys the adversaries.The best thing I learn from her is not to take Shepard for granted,she knows what's best for the interest of the Galaxy,the people around her and myself especially.Shepard you're a damn good soldier and hero and it's always an honor to serve with you ma'am,Always know that a friend like myself never leaves a good friend like you alone,we stay together,we die together.
This nightmare is finally over,we can happily celebrate your victory once more"
-Garrus
The Artist thought this was FAIR
5 out of 5 deviants thought this was fair.