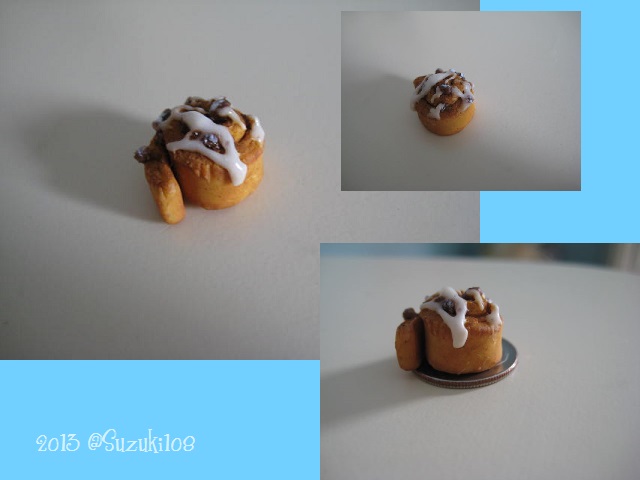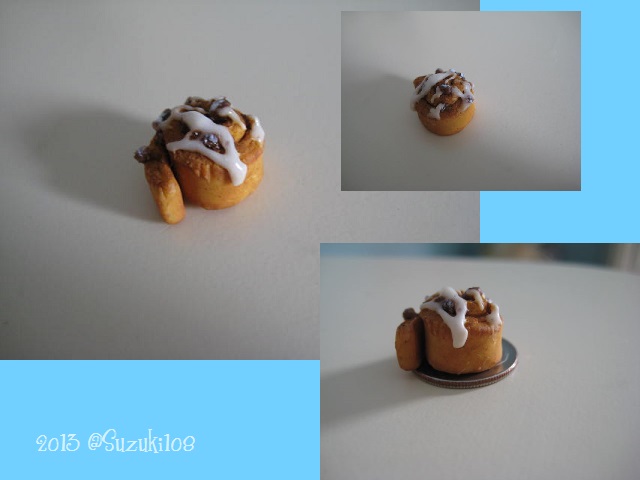 Watch
Inspired by the fabulous Talty! I used her cinnamon roll tutorial as a guide, go check it out here:
talty.deviantart.com/art/Polym…
I absolutely love cinnamon rolls, my family only eats them on Christmas morning! I love the sweet, crunchy cinnamon sugar, the gooey icing, and the baked 'bread'. I wanted to create this type of dessert in my favorite medium, polymer clay! Pictured is 2 angles of the roll, the front and back. Then, I have my miniature cinnamon roll compared to a dime. It's about the diameter of a dime. Took about 1 hour to make, but totally worth it!

Going to be making more.