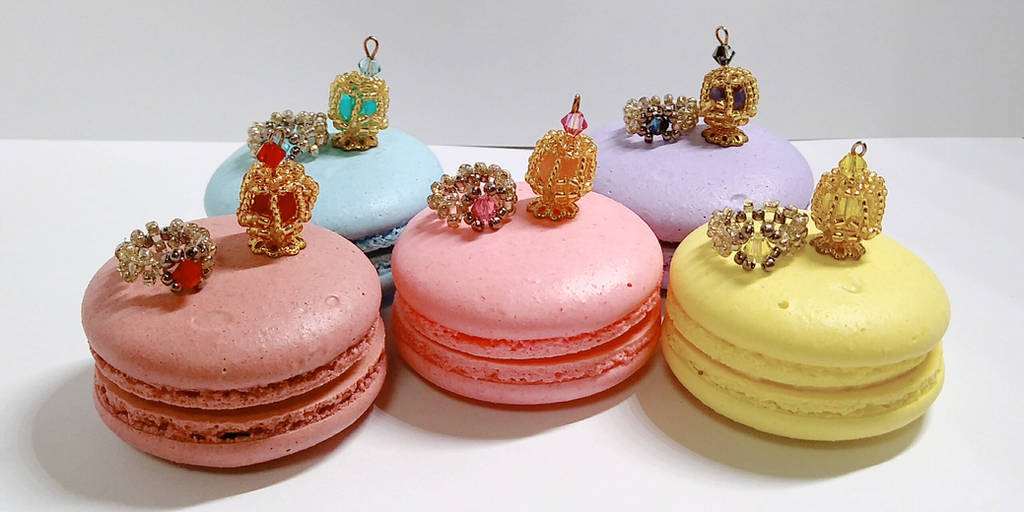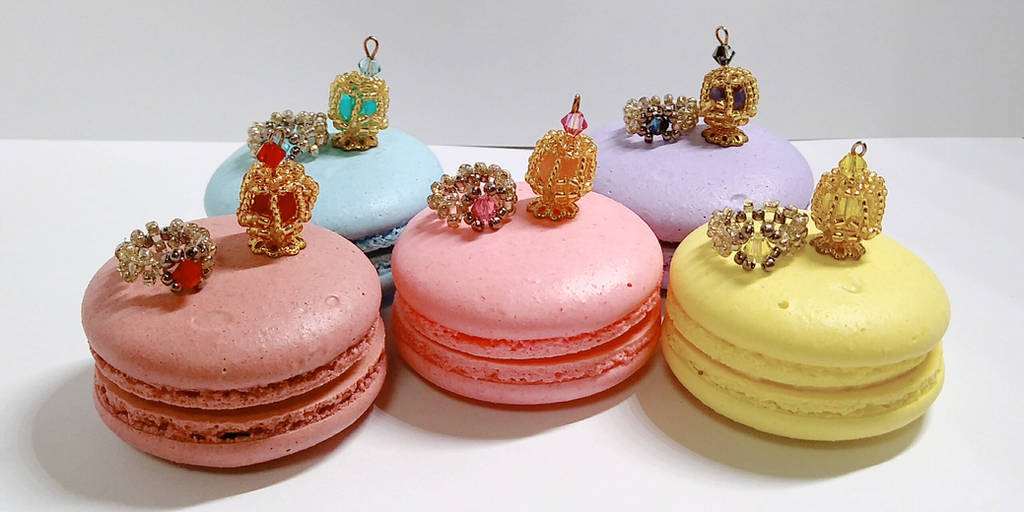 Watch
My contest entry for the Fan Art-isan Craft Contest:
suzingchips.deviantart.com/jou…
A few reference images-
puellamagifanon.wikia.com/wiki…
(SPOILERS!)
These little charms are my take on the Soul Gems from the anime Puella Magi Madoka Magica, aka the magical girl anime that opened up a new era for its genre. As for why they're called 'Soul' Gems…well, just watch the anime. A word of advice: don't let the cheery outlook fool you…
Approximately 1.5 centimeters tall each, these caged beads are roughly the size of my pinky finger nail :3 They come with their soul gem rings, and would probably work best for a simple necklace centerpiece.
Materials used:
-Gold T-pins
-Nylon thread
-Golden floral parts
-2mm and 1.5mm gold-lined seed beads
-8mm~10mm center bead, glass/cat's eye/plastic
-4mm Swarovski bicone crystals
Photography:
-90 cent macarons from Mariwhale: strawberry, blueberry, red velvet, lemon, blue Hawaii
-Phone camera (edited w/ foodie)