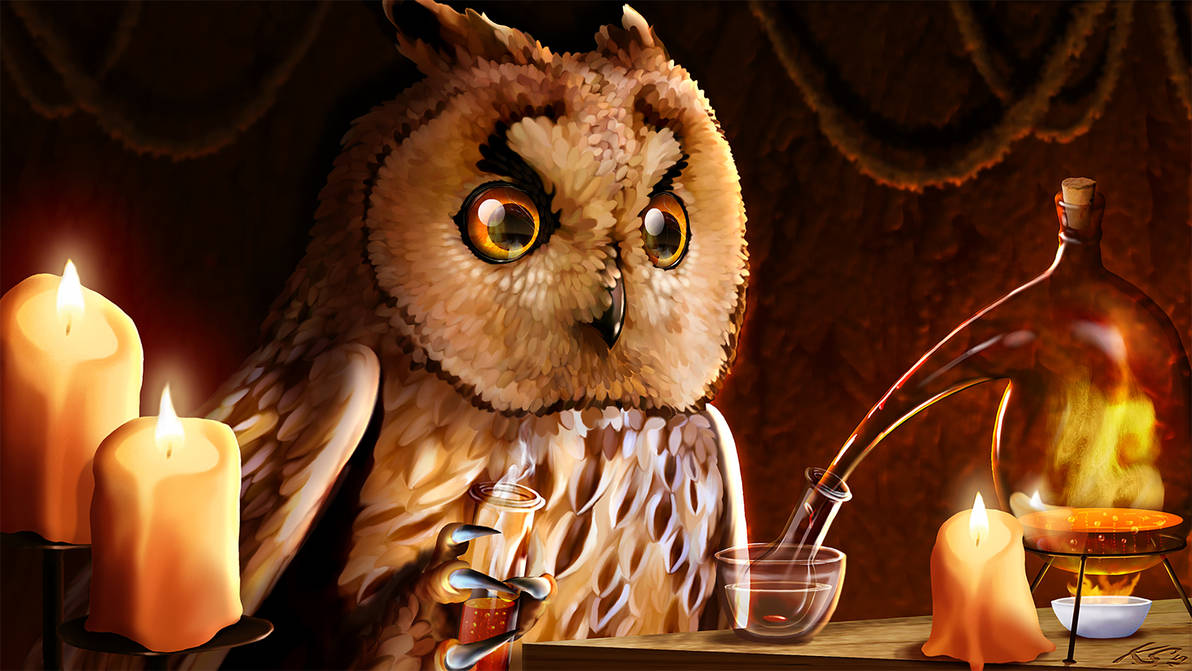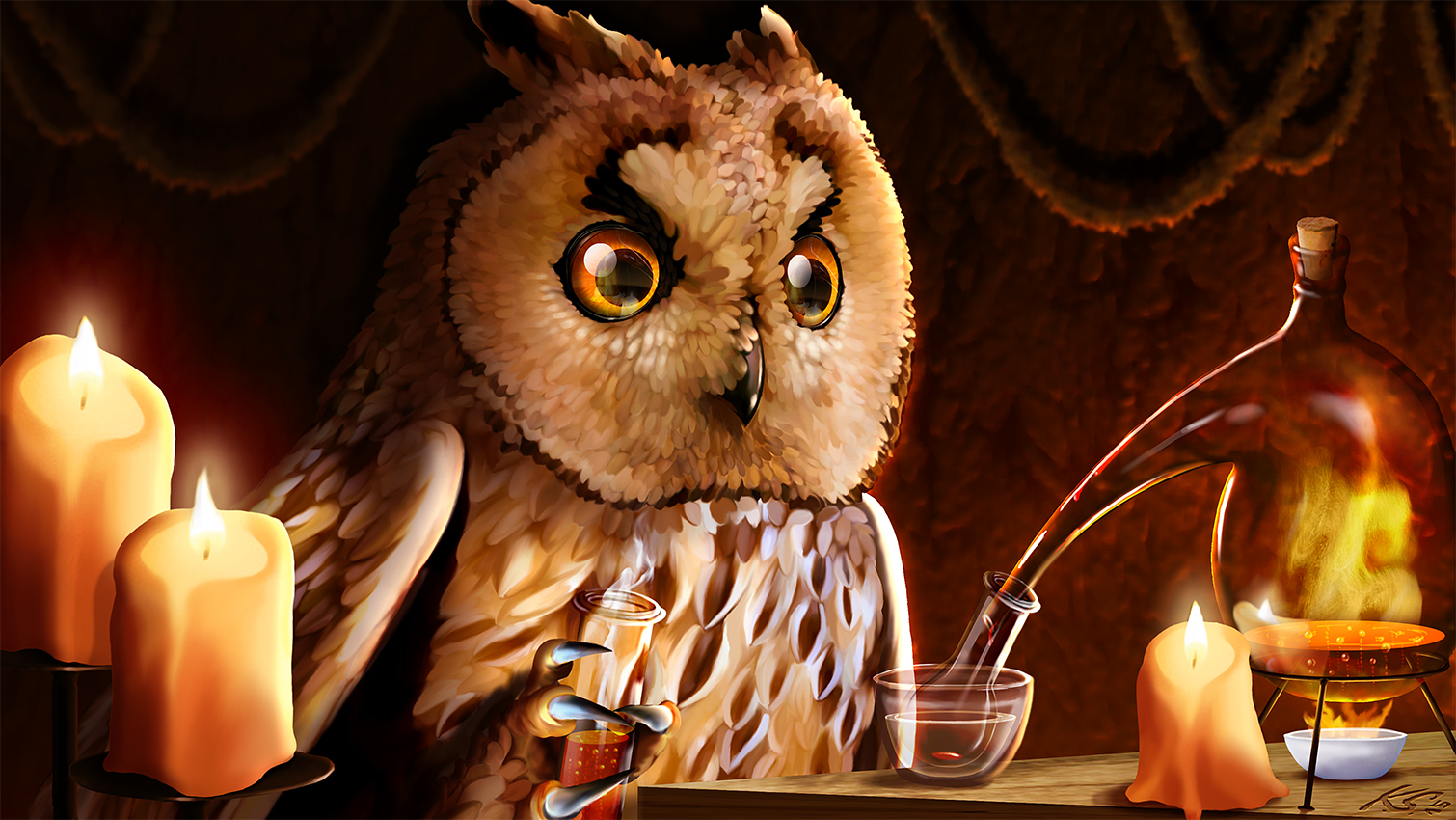 Watch
There was a strange but also interesting scent in the air and maybe it was a bit the smell of anticipation too, a splendid experiment was shortly before it's final move ..

Yeah did some digital painting again. This can be seen as the somewhat continuation of the artpiece "The Scribe". This one here jsut got a lot more details though. And yeah OWL...
I learned a few new things in the meantime, I somehow enjoyed to create the glass-stuff there.
The owl is a Long-eared Owl by the way.
All done in PS CS 2 and 6 with different Wacom Tablets.
The other "Crafts-Owls":
The Scribe

The Baker