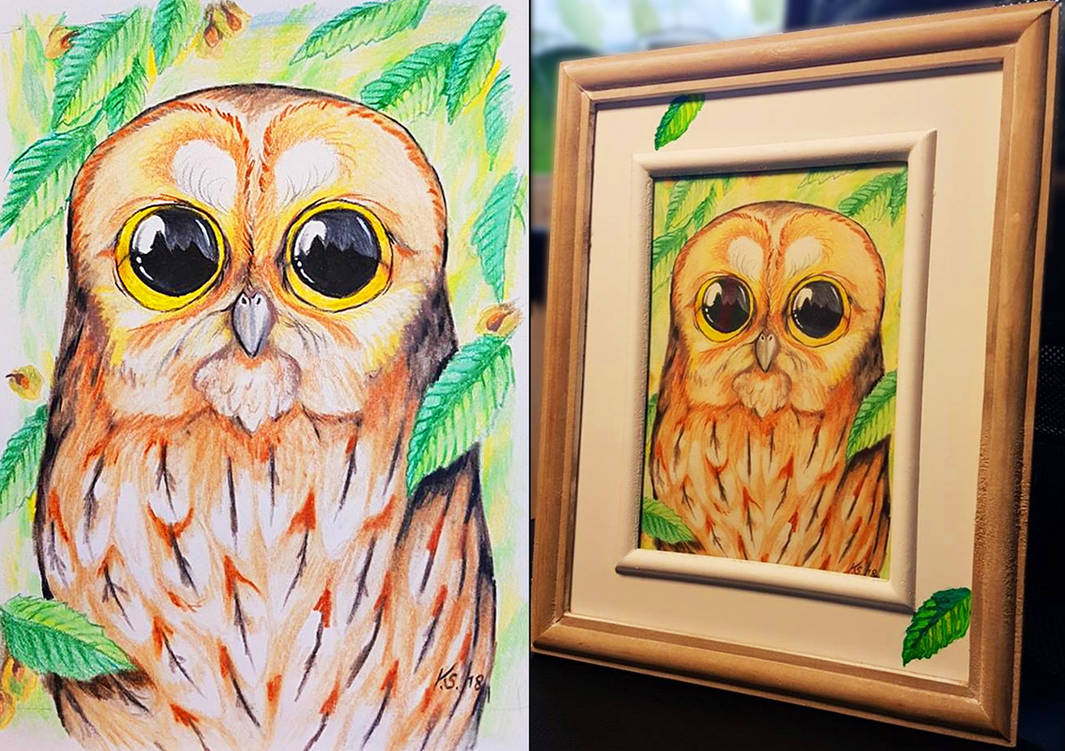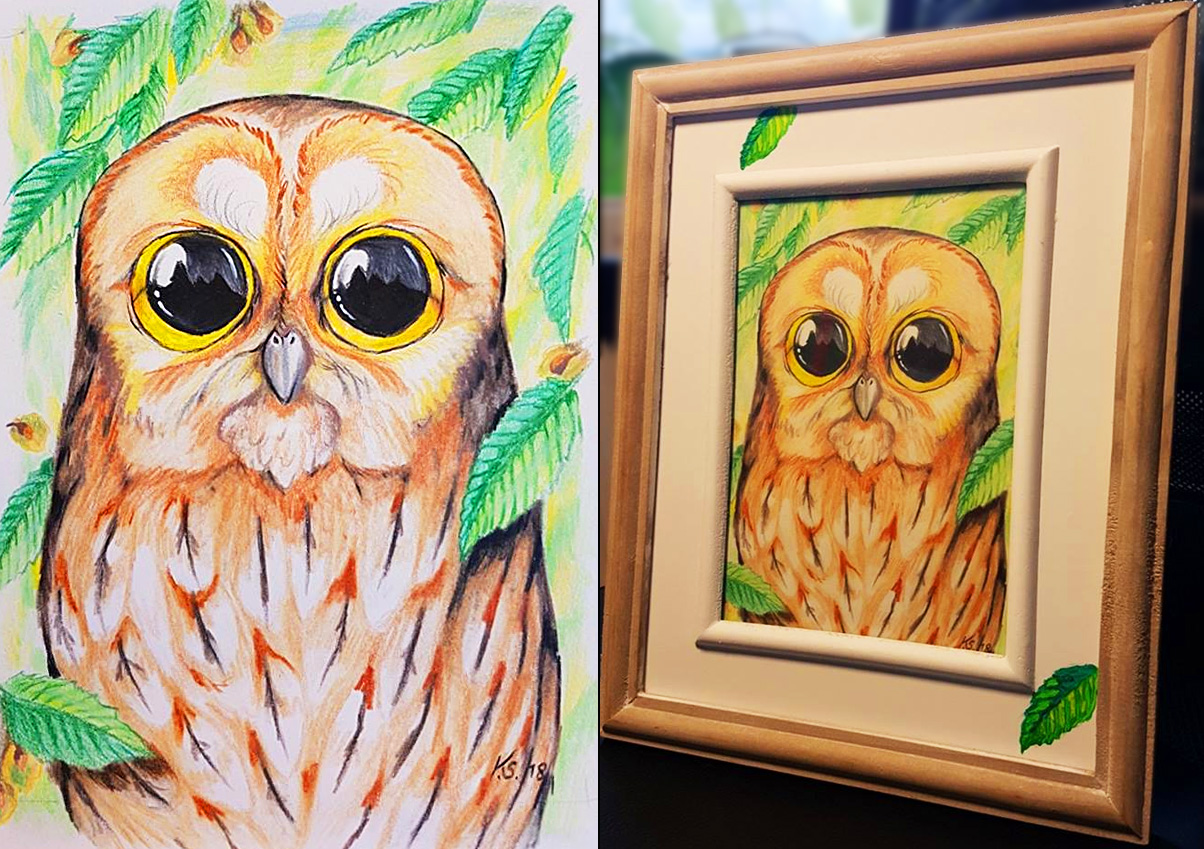 Watch
A new coloured pencil drawing that I finished last week.

I thought I should upload it here too.
Some details are added with acrylic paint and the frame is also painted with acrylic paint (the leaves).
This set will be available at the next con I will be at (Made in Japan - Austria).


The details are amazing! I love the expression!

Reply


Thank you very much.

I'm really happy about how it turned out, I need to get some more coloured pencils next time, I have too less colours.

Reply

Ohh the colours are so pretty! Nicely framed too. <3
I love the face of the owl, too. Super cute.

Reply

Reply

His face reminds me of french toast, and I do not know why.
Reply


That's sweet, maybe it's because of the bright shape above the eyes.

Next time when I make French Toast I need to decorate that like an owl.

That's a cool idea.
Reply

That is so cute, aww!

Reply