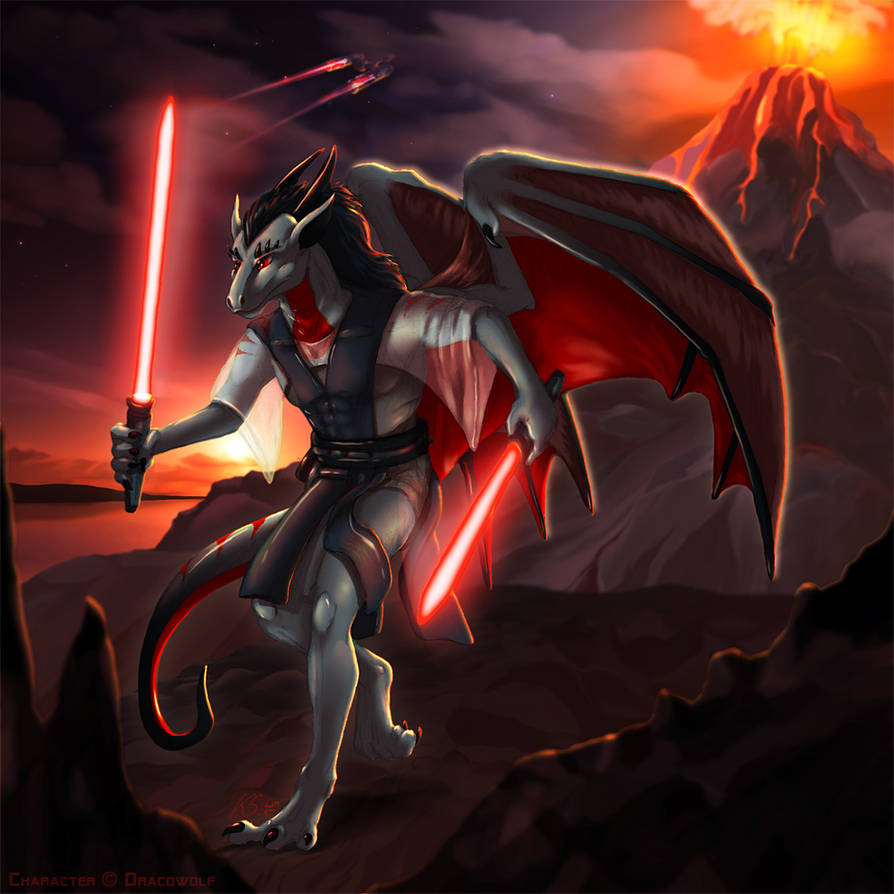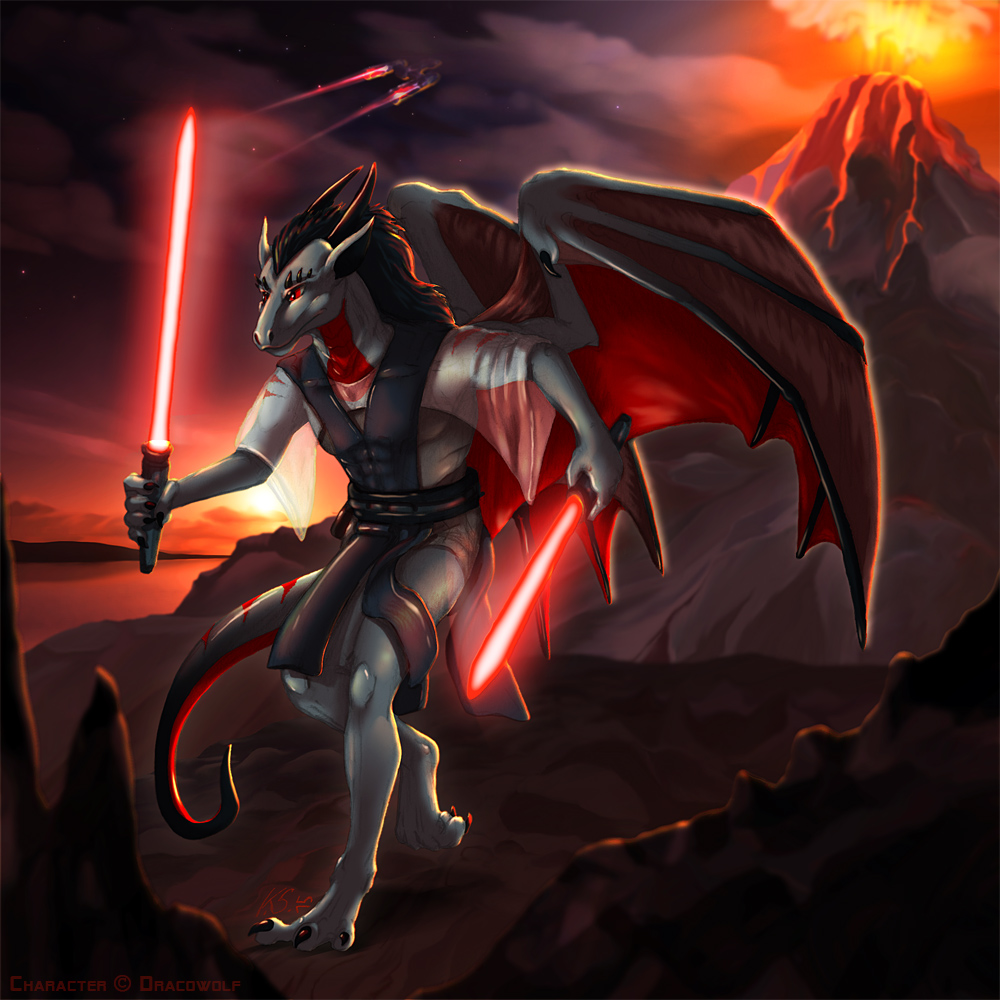 Watch
And another Art Trade, this time for

, showing his character as Jedi.

I totally enjoyed working with that colour palette, the reds, purples, yellows, greys and black. The outlines of the character are done with pencil and just scanned in, all the rest is done with PS. I really like this method because it does not include digital outlines, makes it look more artistic.
I hope you will like it.
All done with pencils and PS CS 6 with my Wacom Cintiq 22HD.
Character (c)

*Full View is recommended*