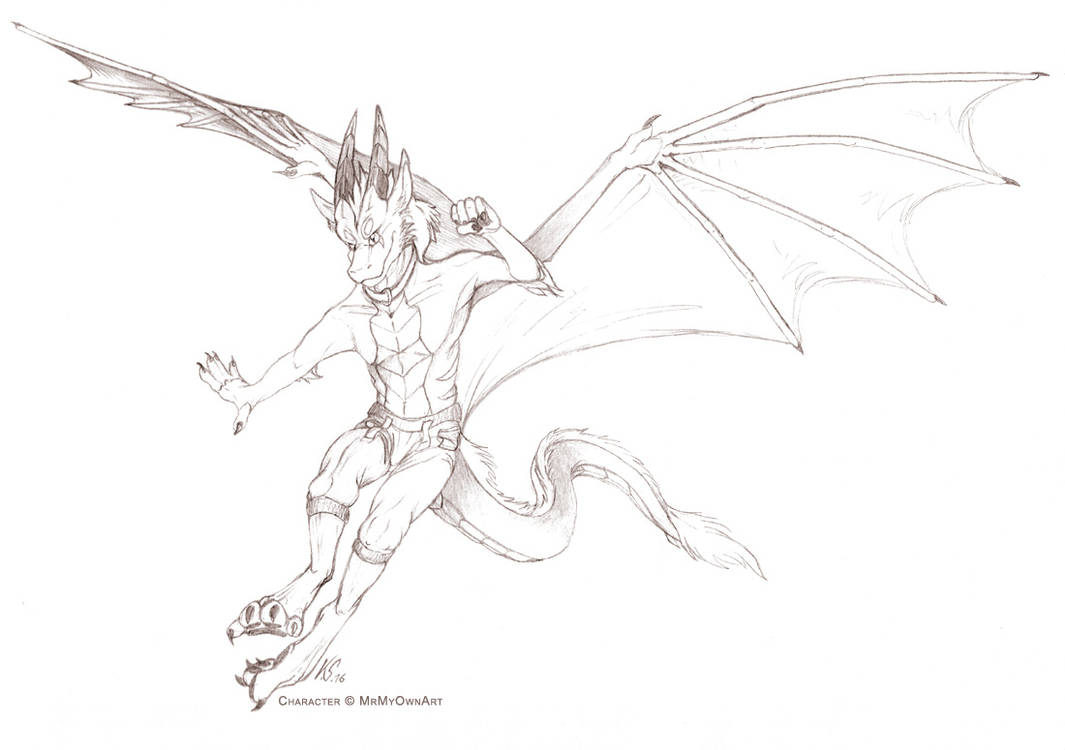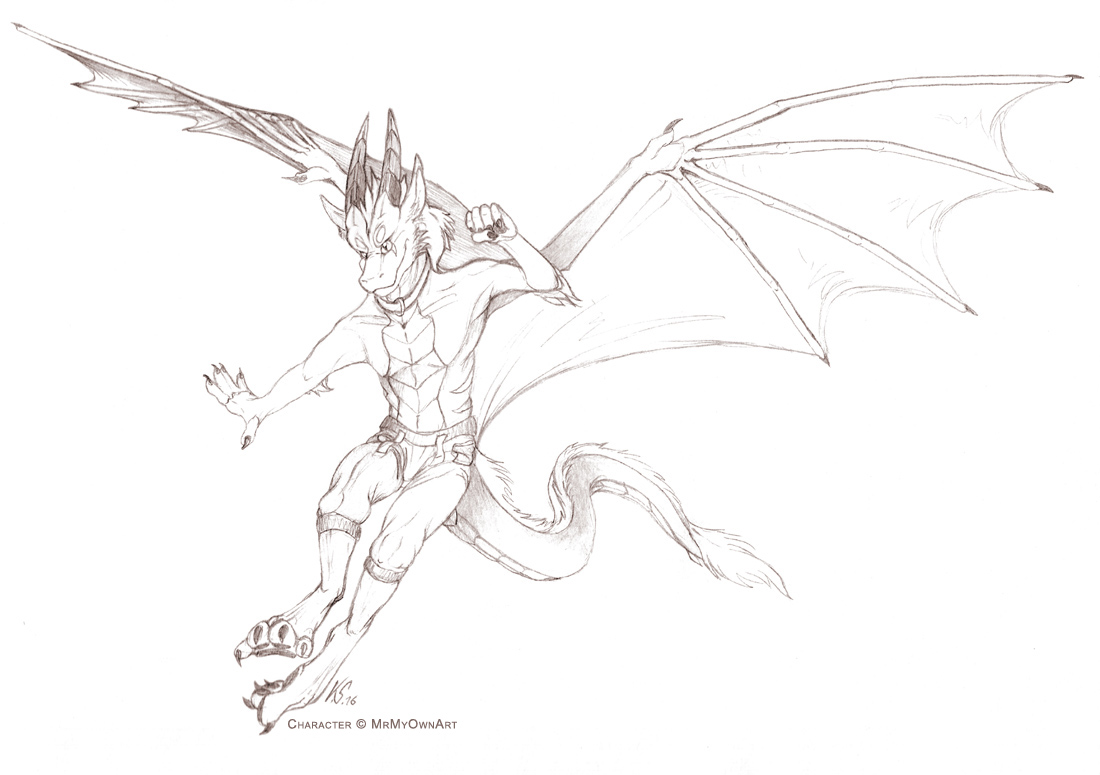 Watch
This is a Sketch Commission made for
MrMyOwnArt

of his character Kiro.
Character ©


Will be moved to Scraps later.

immer diese wunderbaren Füße *.*
natürlich schaut der Rest auch supi aus

Reply

Danke

Ich kann jetzt gar nicht sagen, dass die Füße mein Lieblingsthema sind (weil ich oft nicht sofort weiß, wie ich sie platziere), aber wenn ich gleich von Anfang an weiß, was ich machen will dann fange ich mit den Füßen zu zeichnen an und nicht am Kopf, wie es, glaube ich, die meisten tun.

Reply

Das ist krass. Das hab ich auch noch nicht gehört oder gelesen. Denke auch das sie meisten am Kopf anfangen. Ich selbst auch. Sonst ginge mir das Größen Verhältnis flöten

Reply

Ich zeichne mir den ganzen Körper immer mit Kreisen und Linien zuerst vor, sonst würde weder das Verhältnis noch die Pose hinhauen.

Ausserdem würde ich dann wahrscheinlich nie alles auf eine Seite Papier bringen.
Reply

I love the pose, it is frickin' dynamic as hell and looks amazing... Wow, good job, really really good job. And the detailing is really nice, I like it alot! c:
Reply

Wow, I can never do these difficult poses. I love this. You truly are incredibly talented!
Reply

Thanks a bunch.

I always have a page filled with athlete photos open next to me while I work on such a drawing, they are the best inspiration for poses.

I want to make a tutorial for anthro-poses also sometime but I'm not sure when I will have enough time to work on that.

Reply

Nice action pose here! I really like how you've drawn the furthest wing. I always struggle with that pose.
Reply

Thanks much.

That wing in the back there needed three attempts really

but it was worth the work, I like how that turned out.
Reply

Ah thank you so much again <3 I love it!
Reply