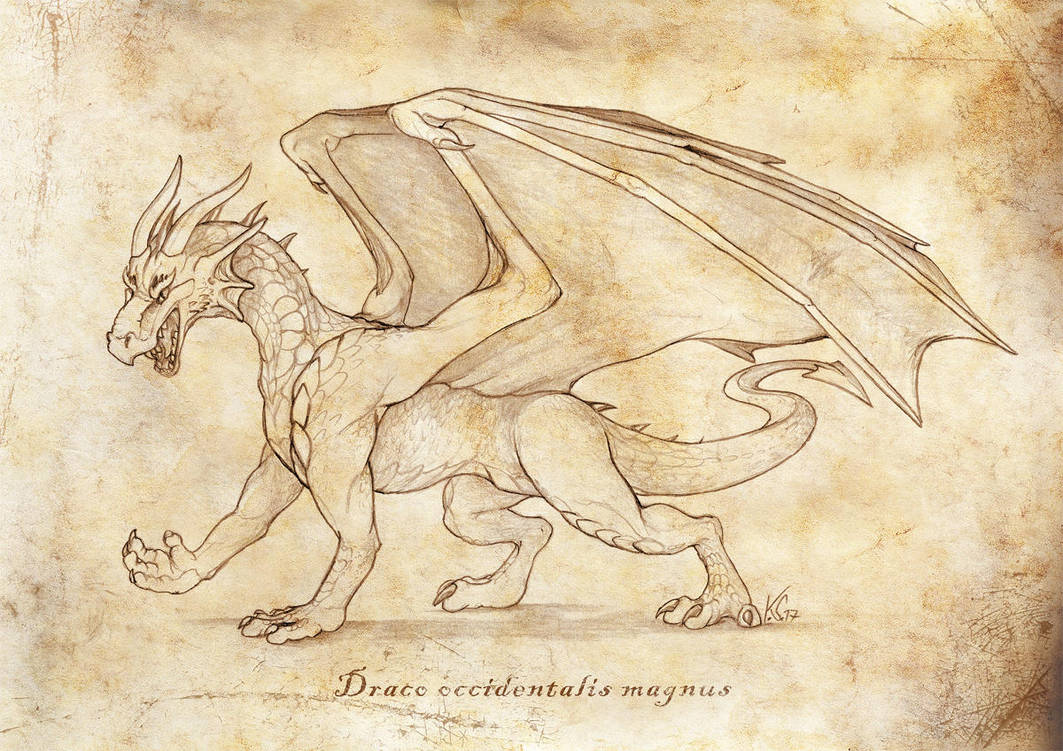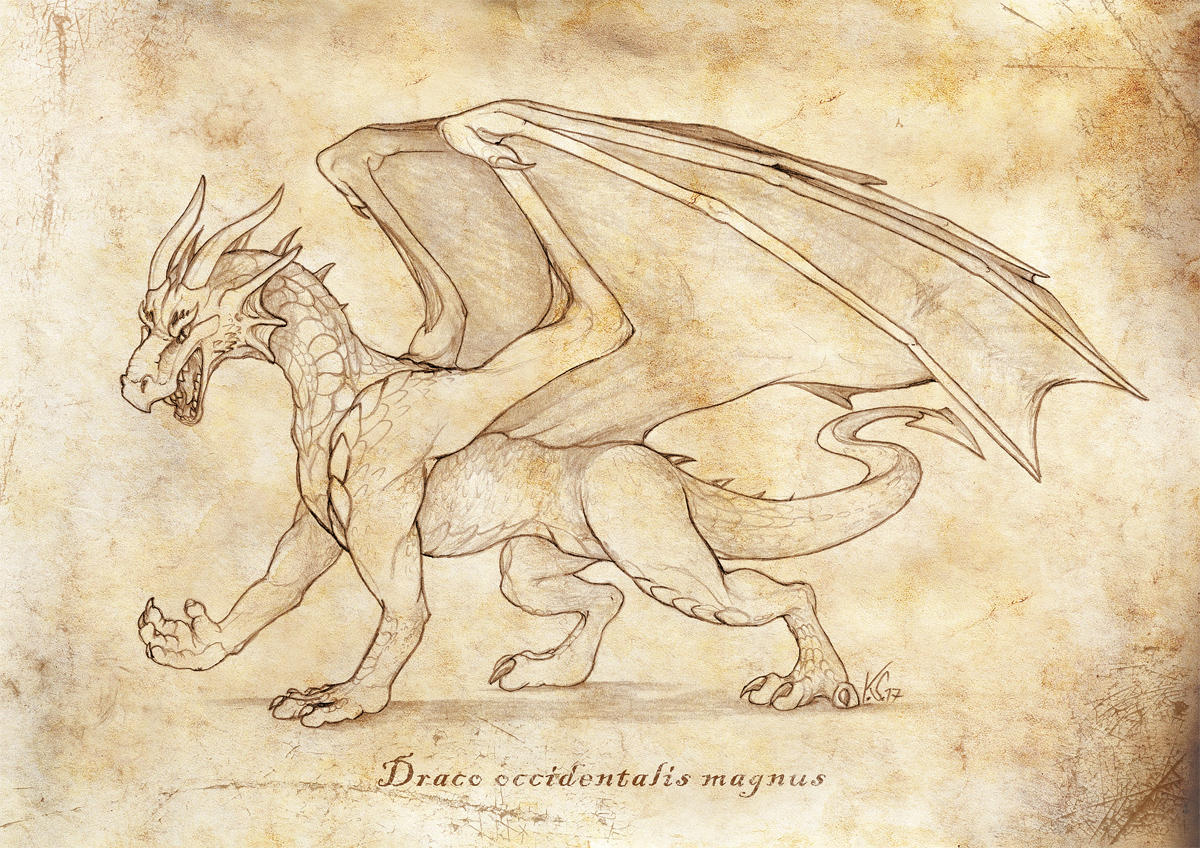 Watch
I'm currently working on stuff for the next Convention (Oct.) so I'm pretty busy again

. This new drawing will be available as a print there for example.
PS ate the file after I saved a JPG (never had that happening before) so I lost all the layers unfortunately :/ but yeah I have it in high resolution for printing at least.
Just a standard western dragon.

The other images out of this series:

der ist ja putzig

Reply

Danke!

Solange er nicht hungrig ist, lässt er sich vielleicht sogar angreifen.

Reply

Schaut super aus der "old book" look

Reply

Beautiful sketch! It looks like something you would find in a book about dragons.
Reply

Thank you very much.

That was my intention, I wanted it look like it would be out of such an ancient book.

It worked nicely.
Reply

Reply

Wait, is this from the book Dragonology? I recognise the latin name
Reply

I used Google to search for the latin names but they are used in the Dragonology book also (just checked in the one that I have). The drawing is completely new.

Reply

DDDDDDDDDDaaaaaaaaaammmmmmmmmmnnnnnnnnnnnn that's good.
Reply

Reply