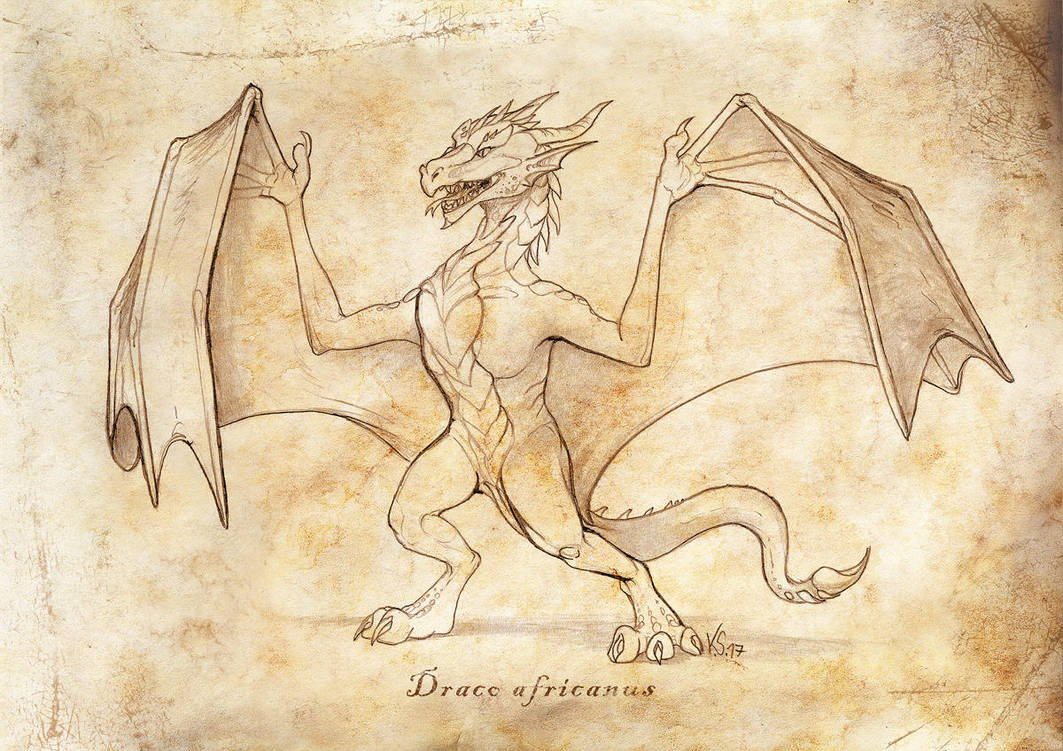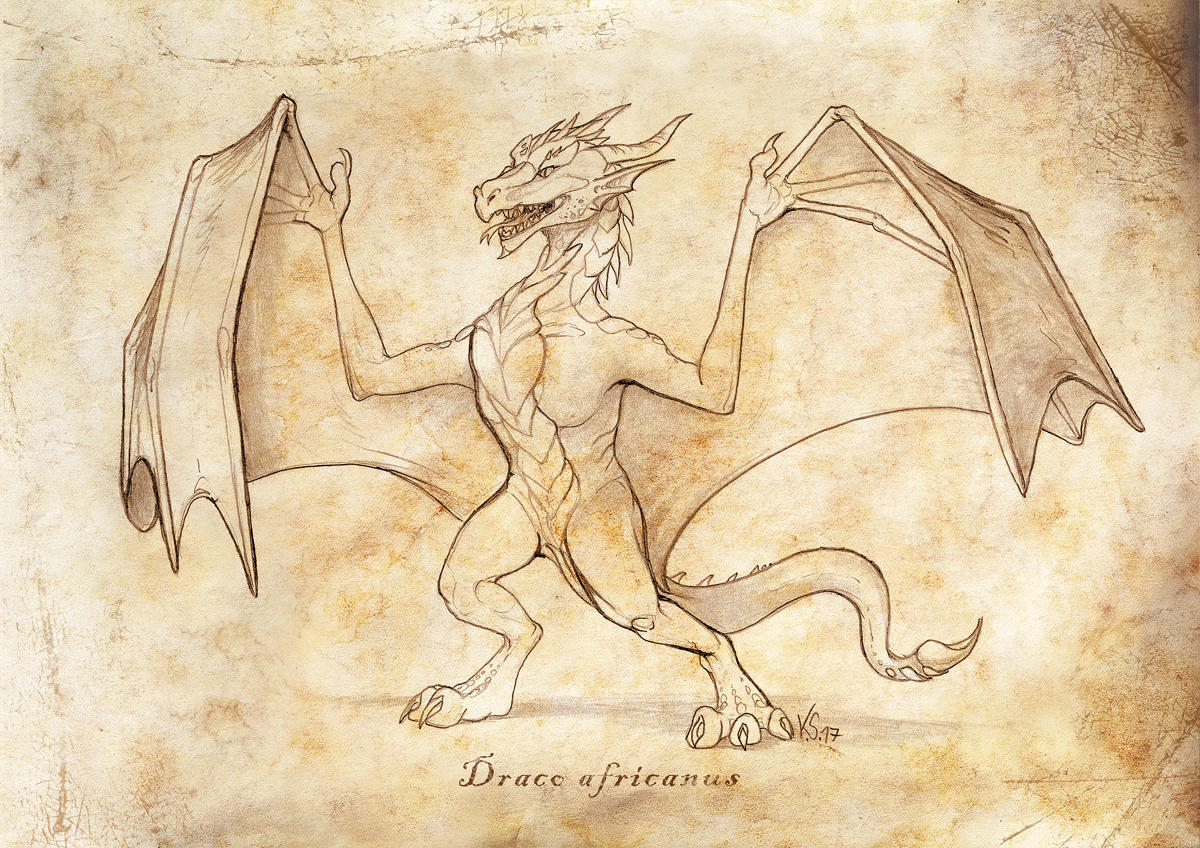 Watch
And another Drawing for my Convention stuff.

This drawing will also be available as print at the Aki Con in Graz in October at my table.
It's the "Wyvern" or Draco africanus. It will become a series of at least 3 images, the Eastern Dragon drawing will come next. If I feel like doing more then there will come more of these "ancient biology book" sketches.

The other images out of this series:

For some reason this is my favorite of the trio. But I can't quite put a claw on why...
Reply

Thank you very much.

I somehow like the pose and the face on this one also the most.

Reply

der schaut ebenso drollig drein, wie der andere

Reply

Danke!

Einer kommt noch in dem Style, ein Chinesischer Lung, vielleicht mache ich später auch noch mehr, wenn ich Zeit und Muse habe.

Reply

Super

Reply

Madam, I can't help but feel that you've either done some serious Dragonology homework, or you've copied the species names out of the book called Dragonology.

They match the book perfectly!

I do hope it's the former, though --- not many people study Dragonology on a serious basis these days.

Fair winds, Dragon-friend.
Reply

I have that one famous Dragonology book and also a few other ones, that I have read. I use the Latin names because I think it fits better to this old book style.

The drawing is completely done from scratch.

Reply

Lovely work with the anatomy here! All the details are fab. Gotta love sketchy lines too. Really like the feel that they give the image.

Reply

Thank you very much.

I have done a lot of digital art lately then I felt the need to do something just with pencil again.

Reply

Reply

wirklich wundervolle Drachen - alle beide

Reply