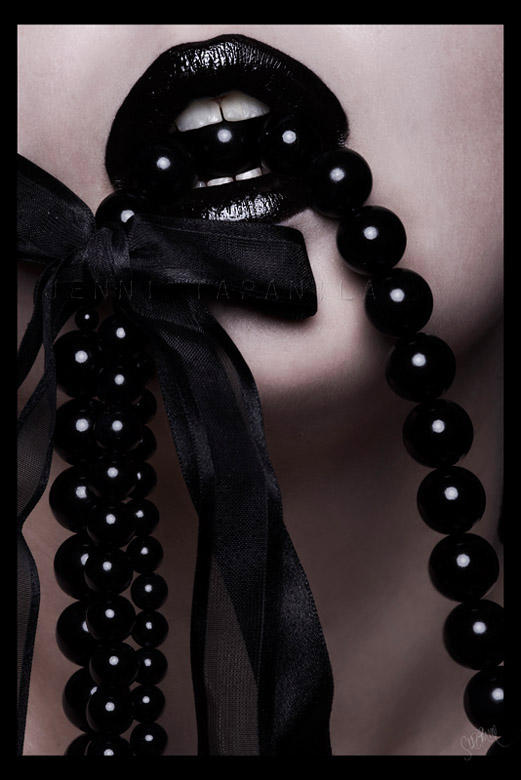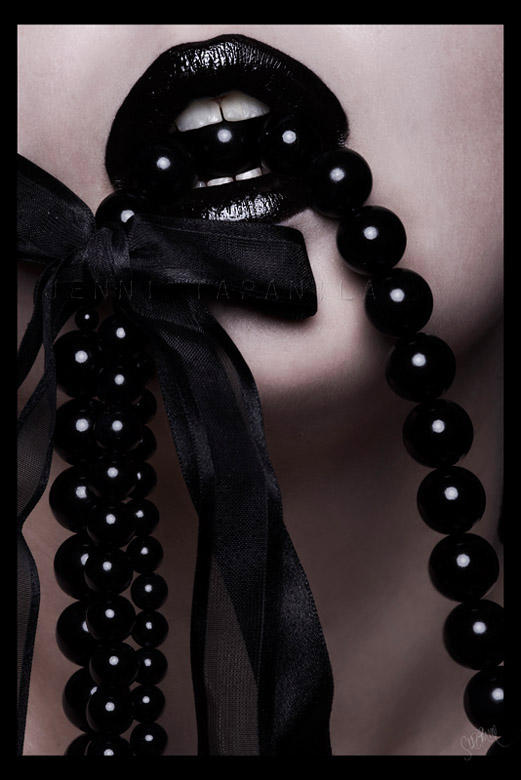 Watch
...isn't it? should be now...

very suzish stuff i think, all the basic elements are there...

managed to amuse myself working on this the past couple of hours. it's what happens when u got no life on a sunday morning 6am. i was actually inspired by `
mnoo
's
Lush
. we were hanging out 2 nights ago and she said she's gonna take some more 'mouth'photos' soonish. then boom, it's there. i was like wow that's fast. just now i see i've been cheated, the exif info says the photo was taken in october

well, anyway, it motivated me to take this one. it's been ages since i shot anything alone like this. another photo that perhaps subconsciously inspired me was *
misericordia
's
Jawbreaker
, i saw it some time ago and was like, hey, i haven't done pearls yet!
i got the pearls from H&M on friday. the skin is white thanks to a couple layers of very light make up and shimmer powder. then there's black lipstick and black lipgloss. i think that's it. the reflections reveal the lightning used; one flash with a round softboox.
enjoy the blackness