People often get the sense of being ignored in the art-scene, especially here online. We all try so hard to get our foot in the door, it's like trying to stuff yourself in an overfull bus like a sardine in a can.
Sometimes you just want to socialize with other artists you admire and you seem to be talking into a brick wall or perhaps you've send your portfolio to a company over a dozen times and still don't even seem to get the smallest response or feedback. I will try and tell you WHY you get ignored and HOW you can get noticed instead.
I will go through the following cases of being ignored:

Your comment.

Your art.

Your Portfolio.

Do know, that even though being ignored feels very personal it's hardly ever personal at all!
Your comment(s) gets ignored.
It happens ever so often. You notice an artwork or a discussion and you weigh in with your opinion or admiration, perhaps even some feedback? There is a whole list of reasons why you can get ignored in such cases.
- Is your comment simply reconfirming what someone else already said? Either just post: I agree with "name" or don't comment at all, unless you got something new to add.
- Is your comment shorter than 4 words? When someone gets dozens of comments, they often have to pick which ones to reply to and which ones not to. The most insightful ones will be the ones that get a reply.
- Is you comment a whole essay? Everyone appreciated nice long comments... perhaps up to 10 sentences. Beyond that is usually TMTR (To much to read). So keep it within boundaries.
- In case of feedback, are you giving reasons and suggestions on improvement, or just simply naming the mistakes? Feedback only works when you're nice about it and are able to explain why and how they can do better.
Here is some tips for approaching artists you admire with a comment or note in a way that will make them reply:

Don't idolize them to much. This will make them uncomfortable. It also seems like you put yourself below them in some way. We're all equals.. and we like to communicate as such.

When you ask them questions you are basically asking them to spend some time for you to help you out. So in that case make sure you have given them something beforehand that gets you in their good graces. You're more likely to get help or answers when they feel like you're not just person nr 100 who wants something from them.

While it's perfectly fine for you to approach them as equals. They are not you best pal's (yet) so try and be normal and be careful with friendly jokes.

Don't talk smack about other artists as a way of befriending someone. Not everybody likes each other out there, but these are no opening topics. Basically don't ever talk smack.

How to compliment an artist so that you totally rock!
Every nice comment is appreciated such as: Nice work, Great lighting, Awesome colors etc.
The only reply (if you even get one) would be: thank you!

A comment that rocks is build out if 3 parts.
Part 1:
The main praise:
Nice work, Awesome work, great work etc.
Part 2:
The explanation
: Your anatomy skills are outstanding, your lighting is done incredible, your storytelling is really compelling etc.
Part 3:
The question!
(this will make you get a reply) How did you train to get this good? How do you approach setting up the lighting in your work? Do you make thumbnails before getting to such an image? etc
So a good example would be:
"Amazing creature design! I thought these were totally adorable in the movie, their personality is so cute and devious at the same time. Did you do a lot of different variation sketches before getting to this one? I would love to see it if you're allowed to show."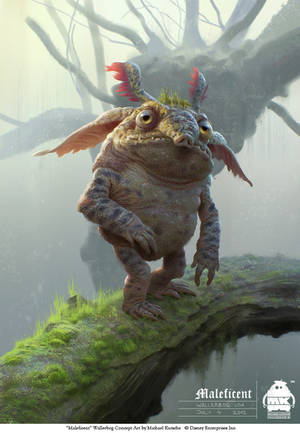 Your art gets ignored.
There is such a vast amount of artwork online it's like little shells on a beach. When you see them all laying there, even though they're all different and unique, you can't seem to linger on any one of them, until you see that bigger one with he rare shape. This basically means your work need to be different from others so that you stand out more. different how?
- Different topic.
- Different technique or medium.
- Different style.
- Or simply outstanding skill.
If you art gets ignored it doesn't mean it's bad art it simply means it's not rare enough. Making something that's truly admirable is hard. People that make admirable artwork more than once or twice get lucky and usually stay quite popular even if other work they post is of less significance, they already conquered the eye of the beholder.
So when you post your artwork you do this with certain expectations. Will people like it? (In my opinion you should always make your personal artwork so that you personally like it, if other people do as well it's only a bonus) By asking yourself these questions you can discover if perhaps there are ways to improve your work so that maybe other people can appreciate it as you do

Is it pleasing for the eye? Colors that don't work well together or the wrong use of values can really throw people off. As well as unclear compositions or a wobbly technique. (This takes a lot of practice to don't be to hard on yourself if you cannot manage that yet).

Is it something that's not seen this way before? Let say you painted a viking warrior. there are plenty of versions out there where they are posing with an ax or sword, or screaming while going berserk. Usually incredibly muscular and wearing a helmet with horns. This is pretty cliche and on get's noticed when done with outstanding skills or done by an already popular artist.
Give him a different outfit design, perhaps he's not that crazy muscular. Set him in a different scene, maybe he's resting while polishing a spear-tip while enemies lurk from a distance.
- Alter the design.
- alter the situation/storytelling.
This would be ace!

Paint-styles is like fashion. Every season has it's own popular style/technique and this shifts now and then. So either totally own this technique while it's still popular or deviate from it by doing something unique and different. Now that is pretty hard

Well done fan art. this always wins

Basta!

(And this one from Diablo 3 rocks in particular! The storytelling is really cool and I love seeing these heroes in a "after combat" situation)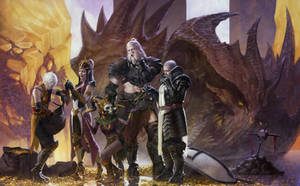 Your portfolio get's ignored.
Now this is one of the most annoying of all, especially if you rely on income through your art.
The same things apply here as they did with the reasons why your art get's ignored. But there is more.

Is your portfolio showing to many different skills? (graphic design, concept art, illustration, 3D modeling, black belt karate and great swimmer etc. Simply adjust your portfolio depending on the client you send it too.

Is your portfolio actually showing that you can bring something new to the table? If you have a concept art portfolio and you only show cliche things that look awesome but are not innovative companies are not likely going to hire you. concept art is not only about skill but mostly about ideas. Astonish them with your broad sense of imagination.

Always start with showing your best image. No text no nothing, just your best image. (Your CV should contain all the text. Portfolio should just be a few of your best images)
In fact here is a whole journal about making a good portfolio:

Where to get started before you can apply for workThere is no such thing as suddenly knowing when you are ready to turn your
passion into your profession. But there is a way of measuring your chances on being
able to get work and eventually sustain a living from it.
Accepting commissions or freelance for low payment won't help you. You can think any penny counts, but it will lower the worth of your work and damage the market.


How to measure that you are ready?
You probably have high goals, but they are usually not your first step. You must search out the clients who can be that first step. Often found in the card game industry, book cover illustrations and smaller game company's.
Look at the artwork shown by a company such as the card game company: Fantasy Flight games. Compare your skills with the average of their artworks. If it matches yours, you will have a chance. However, keep in mind that those artworks had been done in a limited timeframe, usually within 12 hour
In the end, some people simply ignore you because of the lack of time or will to reply. This is yet again not something against you. Others simply don't see a reason why they would even have to reply (these are usually the people that don't really read the comments either but perhaps scroll through them a bit) they are not mean or evil, they simply have other priorities. (Like maybe making more art!)
Let me know if you have any questions or remarks. (Feel free to send me a Note about my grammar or English and I will gladly edit my mistakes.)