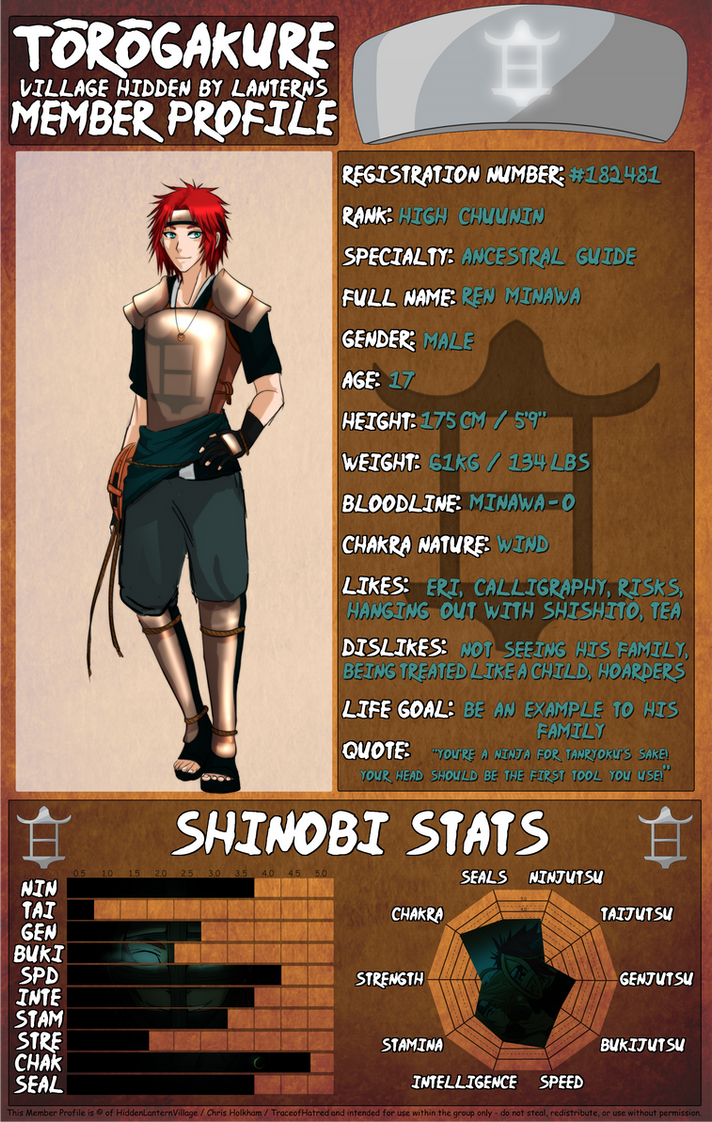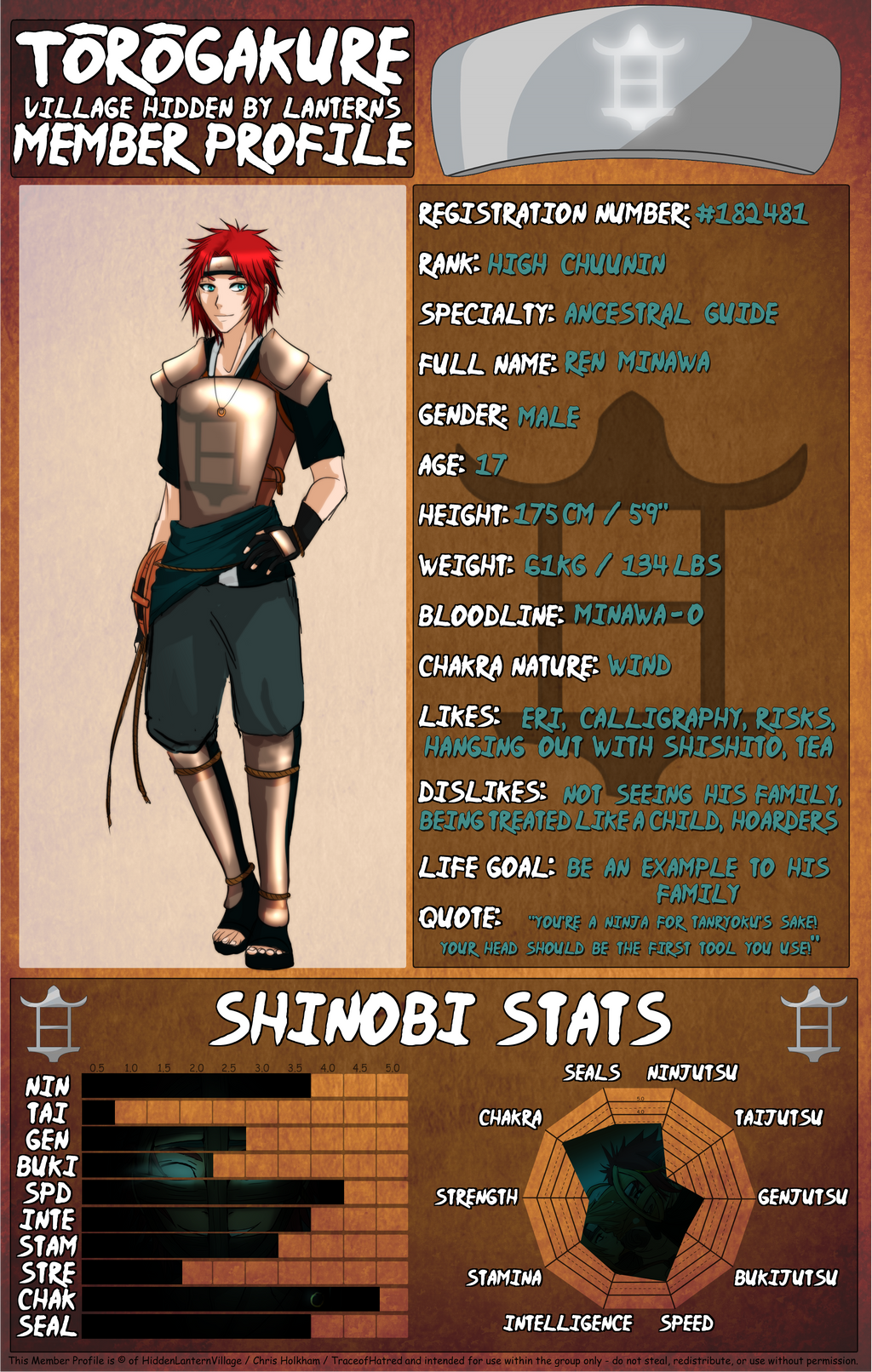 Watch
Ren has definitely had a hard past couple of months. He left his family feeling they were headed down a wrong path. He joined the Aoki in hopes of finding a peaceful solution. After Kusari Minawa's death he can't help but worry he's made the wrong decision, but stubbornly has stuck with it.

It's taken a toll on him, he left without packing and never looked back. He moved in with Shishito and has found some comfort in having a roommate going through a similar experience. Of course he'll never say so, but he's grateful for Shishi and the possums. Though the possums have taken some getting used to. He still burns Shishi's food on purpose because it annoys him. He definitely gets homesick and often asks friends of friends about the Minawa.

He's happy he gets to see half of the Dim Lanterns on a regular basis.

Things took a turn for the worse with the death of his best friend, Rentaro. He still hasn't had time to properly mourn his best friend, but he's doing his best to make sure Rentaro isn't forgotten.

More coming soon!


Trivia:
-LOOK NEW CHUUNIN VEST. REN HAS NEVER BEEN SO EXCITED TO GET SOMETHING.
"Now I don't have to hang around mostly naked when Shishi does laundry" ;A; <333<3
-Shishi takes care of laundry and Ren does cooking and dishes
- the possums have decorated the place they live in
- Ren really wants to replace the broken stuff in the house, but is having to budget
- Ren has repeatedly refused Katsuo's charity, usually with the excuse that if he leaves Shishito, Shishito will die. The truth is, moving in with his girlfriends family feels like a step back. He wants to be able to stand on his own.