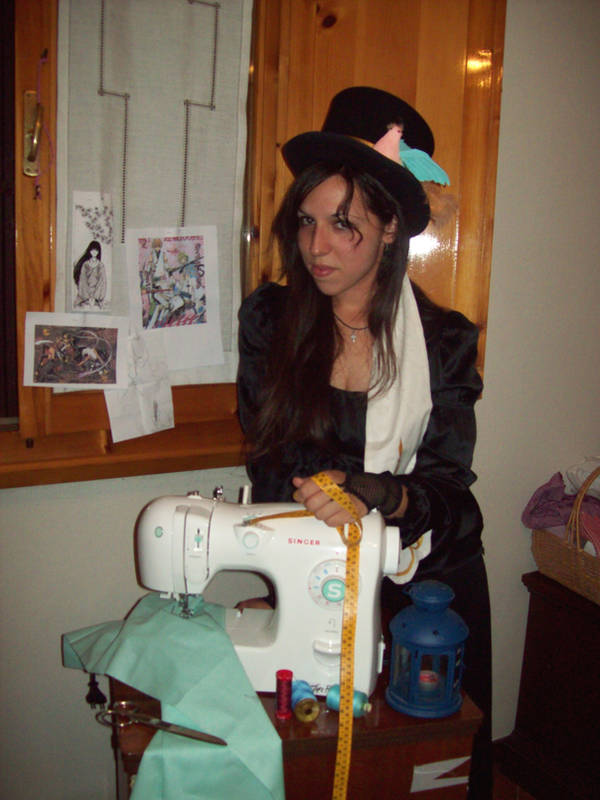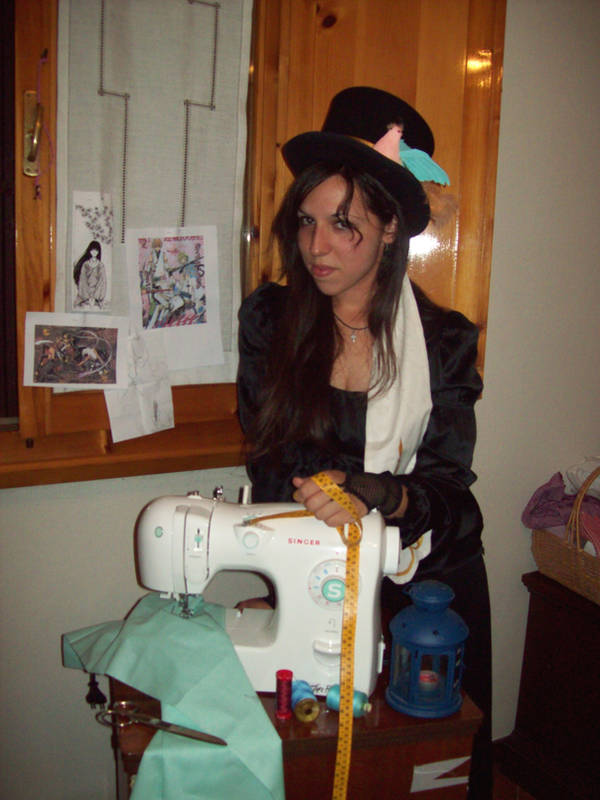 Watch
Me, in the room where I work for my costumes. Behind me you can see scraps and images that I used for the past cosplay costumes.
My beloved sewing machine, Helga Caterina Esther Thores.
A lantern: where I am, there is always a lantern. And it's magic.
I wear the hat I made for my last
Yuuko's cosplay
(from
XXXHolic
, vol. 5 cover.) I wear black, one of my favourite colours, and gloves, one of my favourite accessories.
If you spot other interesting things in the picture, they probably have a meaning.
Title comes from Blackmore's Night
layList&amp

=3492D0B5FFA804A1&index=1"
Olde Village Lantern
. That is, somehow, my song.
Thanks to my dearest ~
Shu-Maat
who turned back one of my eyes to its natural colour, since it had become red like a demon's eye.
Don't shed a tear for me, I stand alone
This path of destiny is all my own
Once in the hands of fate, there is no choice
An echo on the wind, you'll hear my voice

Some choose to fall behind, some choose to lead
Some choose a golden path, laden with greed
But it's the noble heart that makes you strong
And in that heart I'm with you all along