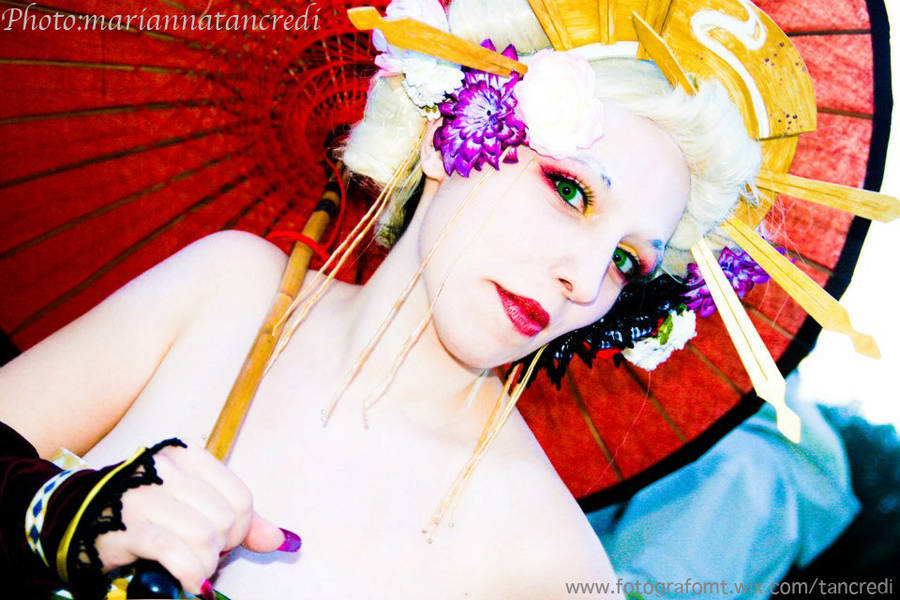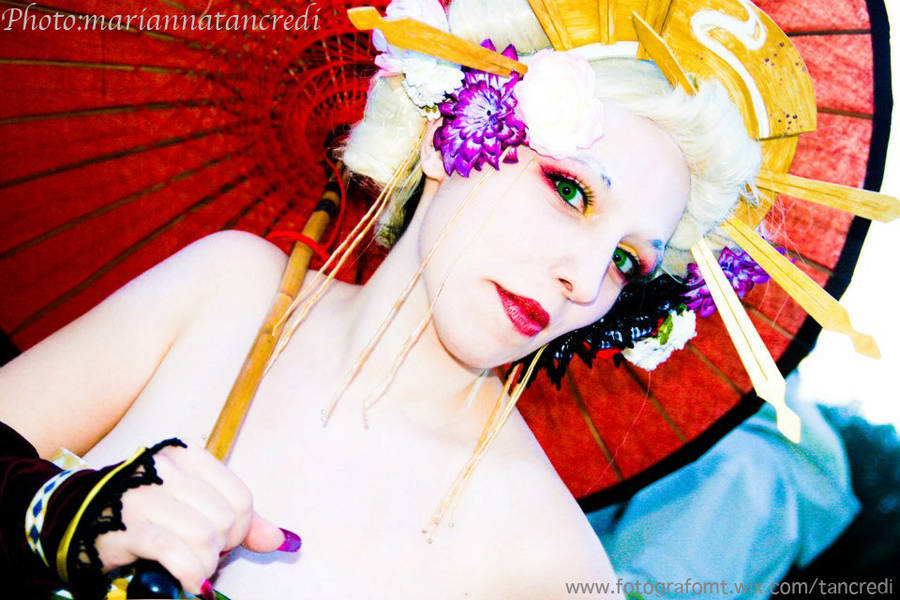 Watch
From
Sakizo
artworks
here
Costume: me
Paintings:
Shu
Paintings on the band over my chest & on my gloves:
Hana
Make-up:
Shu
Headpieces: Ahkan
Advices: Kinnara
Photo:
Marianna Tancredi - Occhio Fotografico
Other photos of this costume:
front
back
Thanks to all the lovely people who made this cosplay possibile and this day beautiful!
(Lucca Comics & Games 2012)

Eeeee finalmenteee posso favvare questa foto!!

Shei bellisshima :') Io non so a quanti altri avrebbe donato questo personaggio cosė particolare, cosė carico di cose, ma tu l'hai portato con disinvoltura ed eleganza, e anche l'ammasso di colori, il trucco, la parrucca, č tutto davvero adatto al tuo viso! Per non parlare dell'ombrello che sembra incorniciarti in tutte le foto! Mi stupisci sempre, mai love!

Reply

<3 <3 <3 <3
Grazie per il supporto, le chiacchiere su ogni dettaglio, le pitture stratosferiche e l'intonacamento artistico della mia faccia!
Reply