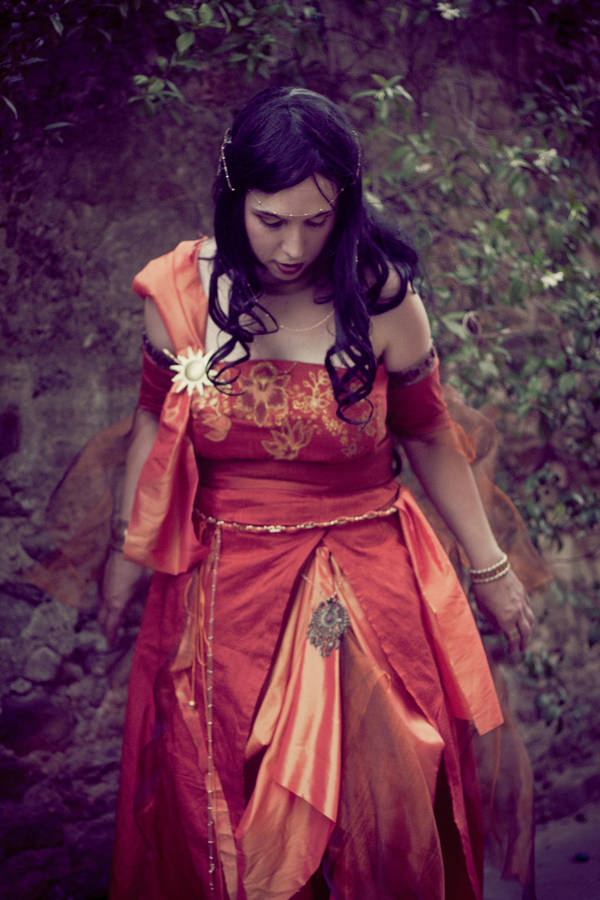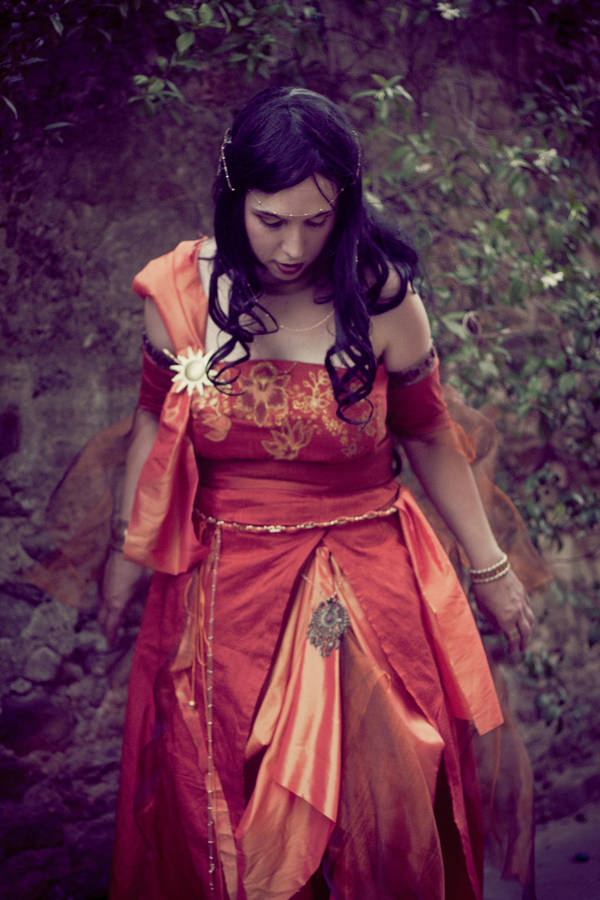 Watch
Me as Ellaria Sand from "A Song of Ice and Fire"
Costume by me
Sun brooch on my shoulder by Kinnara
Flower paintings by
Shu
(big flowers) and
lilla-bullero
(small golden flowers)
Photo taken by
Miss Reptyle
Thanks to the amazing Shu and Kinnara who helped this costume being born with their precious presence and advices!
Thanks to the kind folks of Game of Thrones Cosplay, especially to all the Martell family members.
Thanks to Yami, who is a lovely Arianne (and a lovely person.)
Thanks to you, reading this, whoever you are.

stupende le maniche! Complimenti, è davvero un bel cosplay! Fa venire voglia di cosplayare ASOIAF all'istante *A*
Reply

Awwwwwwwww, grazie! <3
(oooh, se un giorno dovessi cosplayare qualcuno di ASOIAF, sarei curiosa di vederti!)
Reply

Che bellaaaa!!!



E ribadisco che ADORO tutto il concept dell'abito, ancora complimentonissimi!!!!!

Reply

Reply

Occomemai t'hai preso 'sta foto sfuocata?? XDDD Anche se sei belloccia pure così!!



Reply

(e come svolazzano dornianamente le maniche! Sembrano fiammelle! <3)
Reply

Perché mi garba più di quelle a fuoco...XDDDD
Però ho messo quella con la luce modificata, che è molto meglio (l'ho corretta dopo, perché ho sbagliato a pescare dalla cartella, la prima volta.XD)
Reply

L'argomento "fuoco" comunque regna sovrano! XDDD (regnava anche alla Festa dell'Uniforno effettivamente!)
Reply