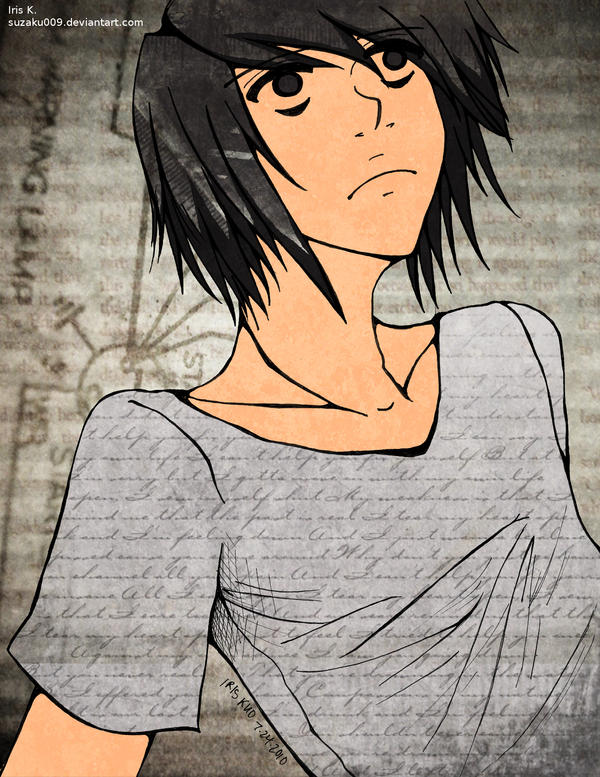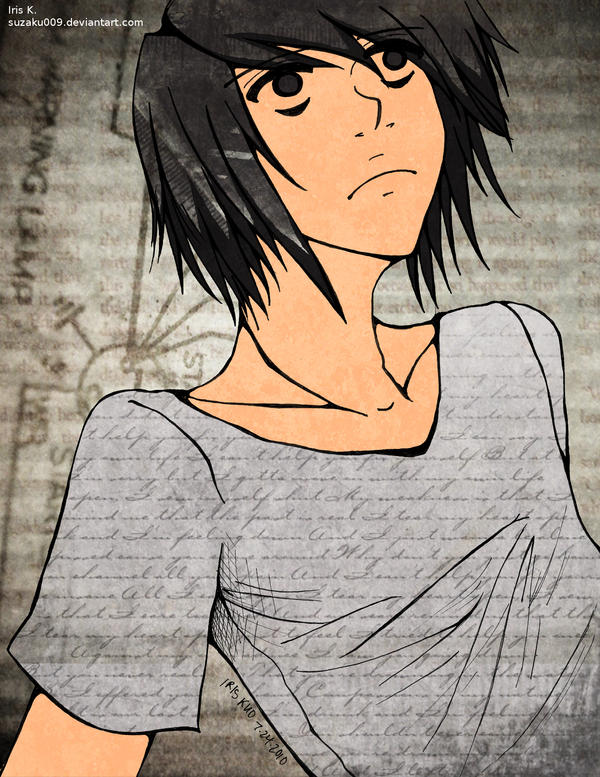 Watch
Belated present for *
UZUDAE
, whose birthday was on July 9th. Happy belated birthday, sweety!

I drew L for you. I hope you still like him, because that's what your profile said. xD
Lineart done traditionally with pigment liners. Scanned then colored and added texture with the GIMP.
Hope the textures don't look TOO wonky. I've been having lots of fun with them.

Credit:
~
temabinastock
[link]
~
PrincessBubblebutt
[link]
~
filthy-diamonds
[link]
~
aleeka-stock
[link]
~
Enchantedgal-Stock
[link]
=
saiyagina
[link]
L from Death Note (c) Tsugumi Ohba and Takeshi Obata
Thanks. <333