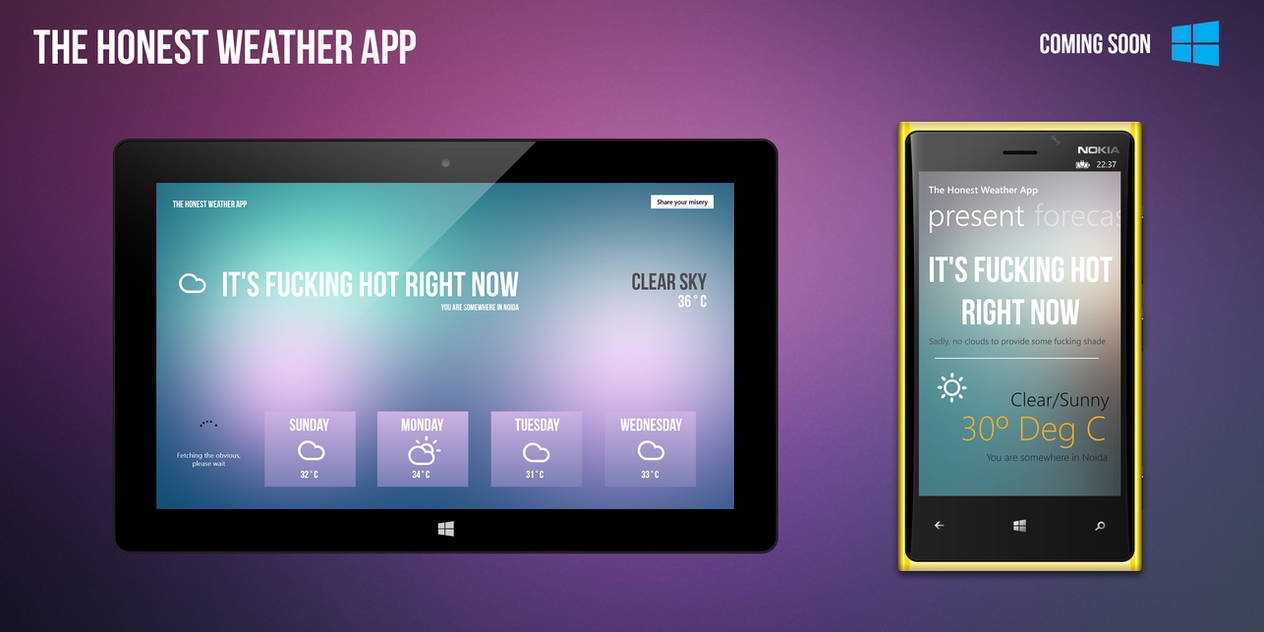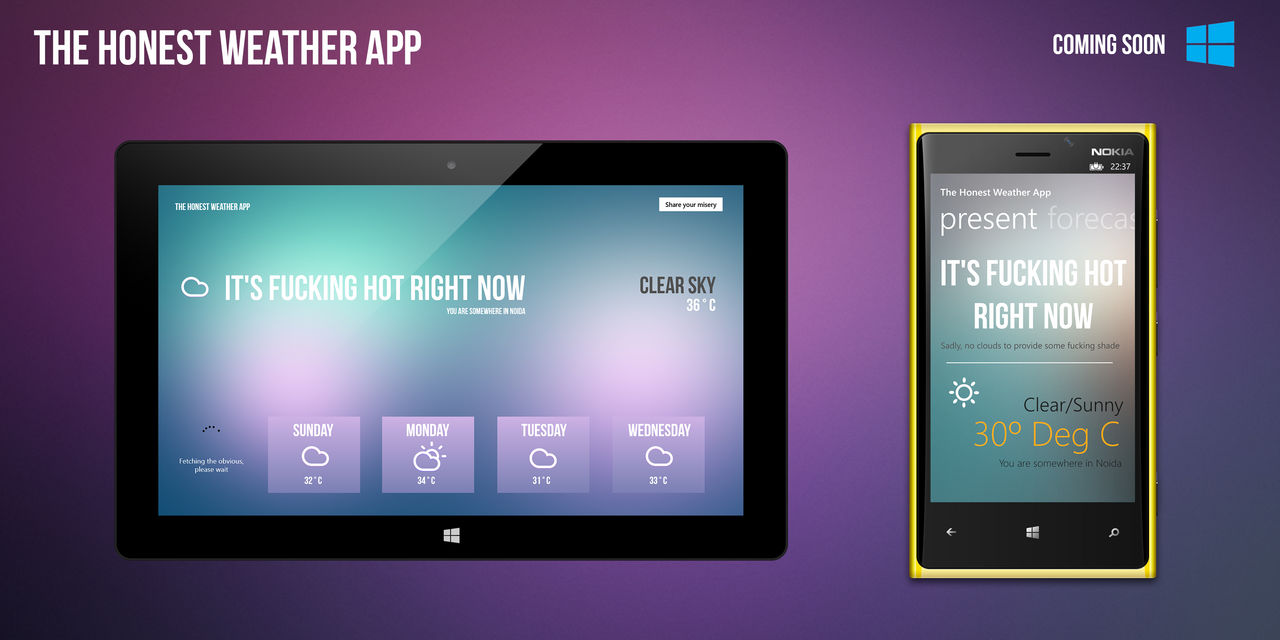 Watch
An awesome weather app for Windows 8 and Windows Phone 8 that I am working on. Currently under development; should be ready in few weeks. A very handy app incase you don't want to look outside to check the crappy weather. You can also share your misery on social networks like Facebook, Twitter, etc.
[link]
Feedback very much appreciated


Any news on this? I read on WPCentral that you submitted the app to the Store.
Reply

i´ve seen this somewhere at Behance... O_o
Reply

Reply

Reply

One thing it needs as an umbrella indicator on the live tile as well as the weather then I shall definitely buy
Reply

I am working to add Live Tile support as well

It will show you the weather icon, temperature and the humorous text.
Reply