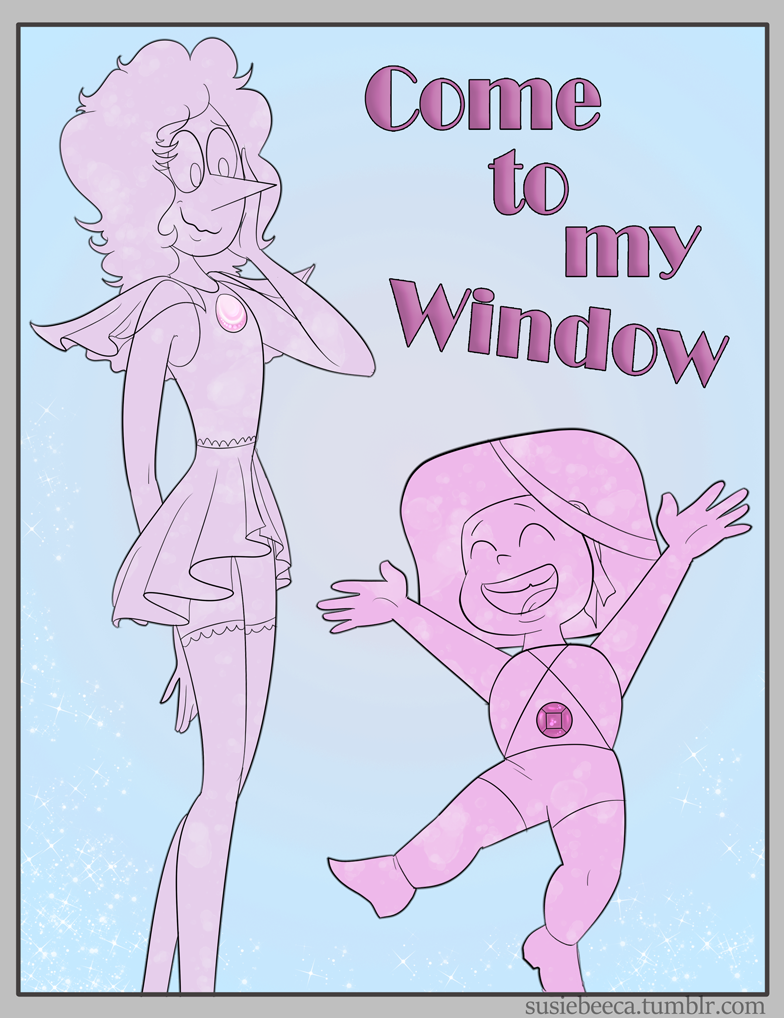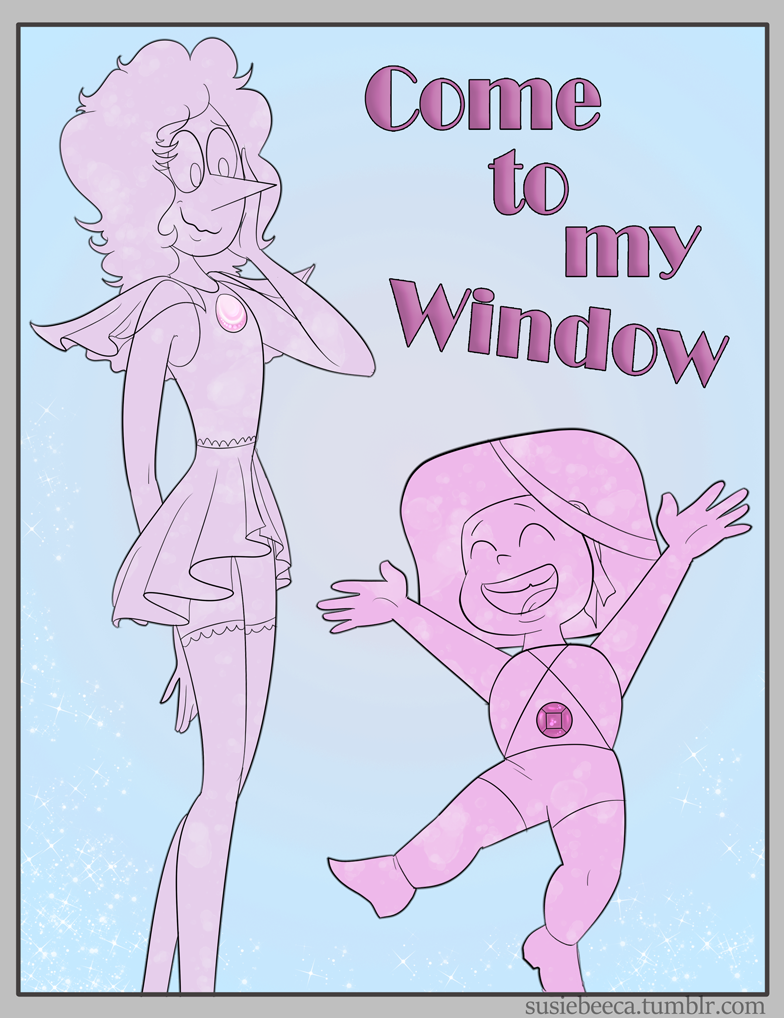 Watch
Title: Come To My Window
Rating: PG-13
Words: 5,243
Characters: Rhodonite, Rhodonite's Pearl, Rhodonite's Ruby, Padparadscha, Morganite
Summary: In the quiet doldrums of the night, a Pearl meets a Ruby in a most unexpected way.
Warnings: Abuse, implied sexual abuse, corporal punishment, implied disease, heavily implied Anxiety Disorder, heavily implied ADHD, awkward flirting, incredibly dorky pillowfights!

Read it on AO3 here!

I read the story and I'll review it soon, but let me say the story blew me away.

And it's what we really need in a PG work, it doesn't hold your hand, I'll say that.

But this drawing is the pinnacle of cuteness. It helps that Rubies and Pearls are naturally adorable, but the faces you've drawn and the poses just look so cute in ways I can't describe.
Reply

Thank you!! I had fun drawing and writing this; Sucrose said her favourite gem types are these two, so I think she made them cute on purpose

Reply