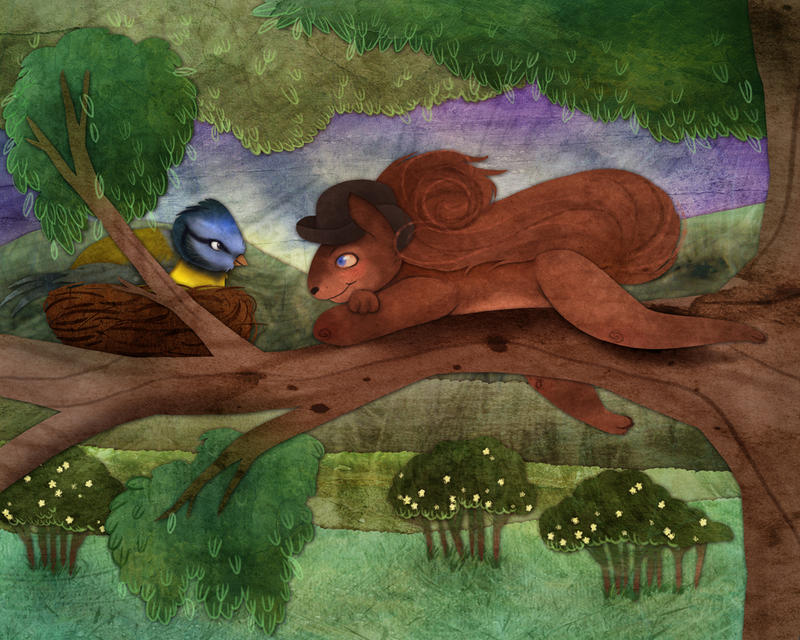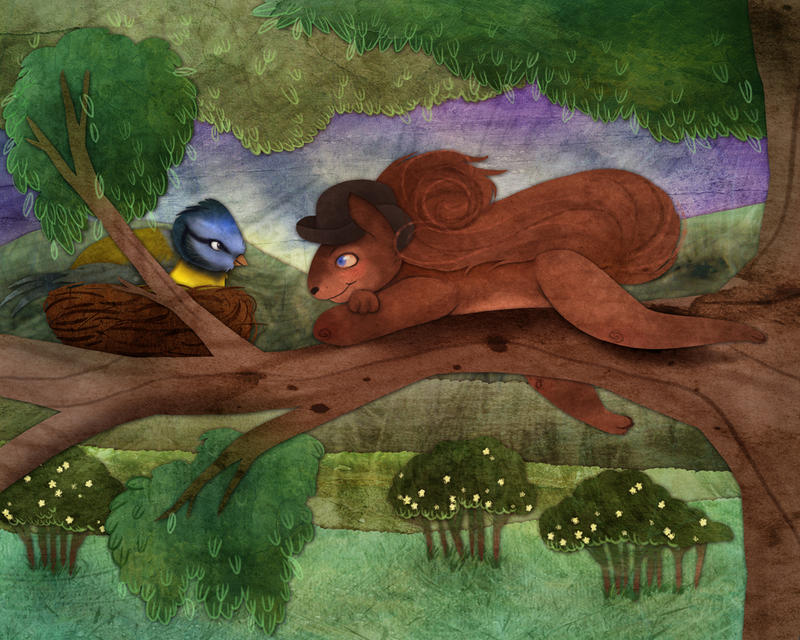 Watch
Commission 4/4 for Breeze on FA

Breeze the squirrel has made friends with a blue tit on her nest! Don't you love spring?

this papercut out looking style would be great for childrens books
Reply

beautiful.

the trees remind me of the backgrounds done for Bambi.

have you considered doing illustrations for children's books? .... or ANY kind of books for that matter?
Reply

this idea is adorable! the tit looks great and the squirel looks smart

the detail on the background is just jaw droppingly amazing!
Reply