~TIME TO MAKE LOVE NOT WAR~
Tentacles of inspiration sprawling from various diverse arenas . . .
Dali artifacts . . . "The Face of War," as well as his proverbial watch and egg.
"Man In The High Castle." Hexagram 64.
The F like rabbits phrase.
Alice in Wonderland's iconic White Rabbit character w/pocket watch.
Jefferson Airplane's "White Rabbit" hopped into the scene in the Summer of Love.
The "Make Love, Not War" anti-war slogan is synonymous with the sexual revolution of the American counterculture of the 60's.
Of course, the Lava Lamp Tree is known as a mystical and divine force of nature, and also an iconic symbol of the marriage between the Mod Subculture and the Hippie Generation.
Oh, BTW, an Easter egg hides inside . . . an infamous Dali artifact . . . can you find it?
This piece celebrates ACEO XR's 12th anniversary. The genesis of the XR art movement, a small but growing movement sparked by the founder of ACEO.
www.youtube.com/watch?v=QoG0D_…
www.youtube.com/watch?v=qpLSN-…
slate.com/human-interest/2016/…
After weeks of dealing with Sta.sh coding and category bugs, it all breaks down to a fresh upload of this deviation. Keeping our fingers crossed that it holds its category.

Stock Credits:
Heads 2

Older Model Stock Knees

Technicolor Slide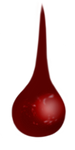 Red Gushing Water Lava 01

Space with Spaceships - stock package

Desert

Desert - 4



Halos PNG Stock

Stormcrow - 4

Graven helmet

Gold jewelry 19

EgyptianNecklace

Dragon Wings 01

Wings on Fire - Black 02

Steamed Eggs

Stock: Asia Nude Floor Silhouette - 28 Images

Lightning Pack

Hearts 02

Misc Effects 004

melted clock

Mechanical Wings

Lindsay standing stock 02

Frank 3

Frank 4

16 Blondes-STOCK-PNG

Nude stock - Spritely Duffy

Marilyn dancing stock 01

Becky dancing stock 03

Icarus Falling

Female Flying/Falling/Jumping off PNG Model Stock

STOCK 3D Nude male

Attack - Stock Pack

Image details
Image size
2100x1500px 4.04 MB