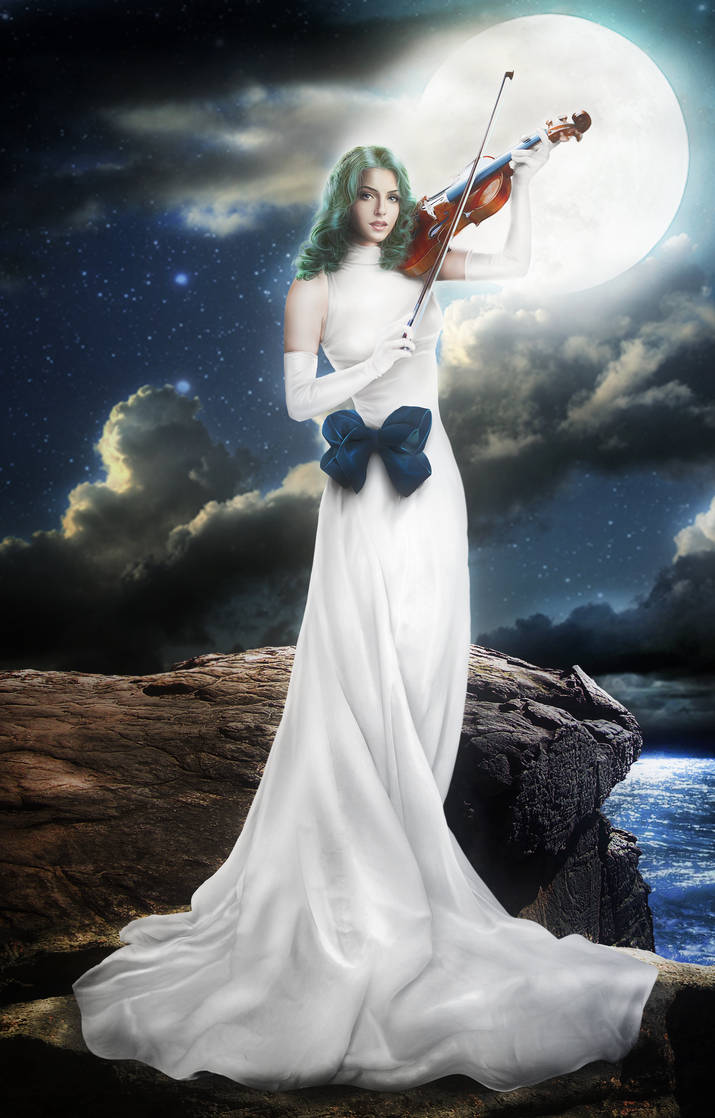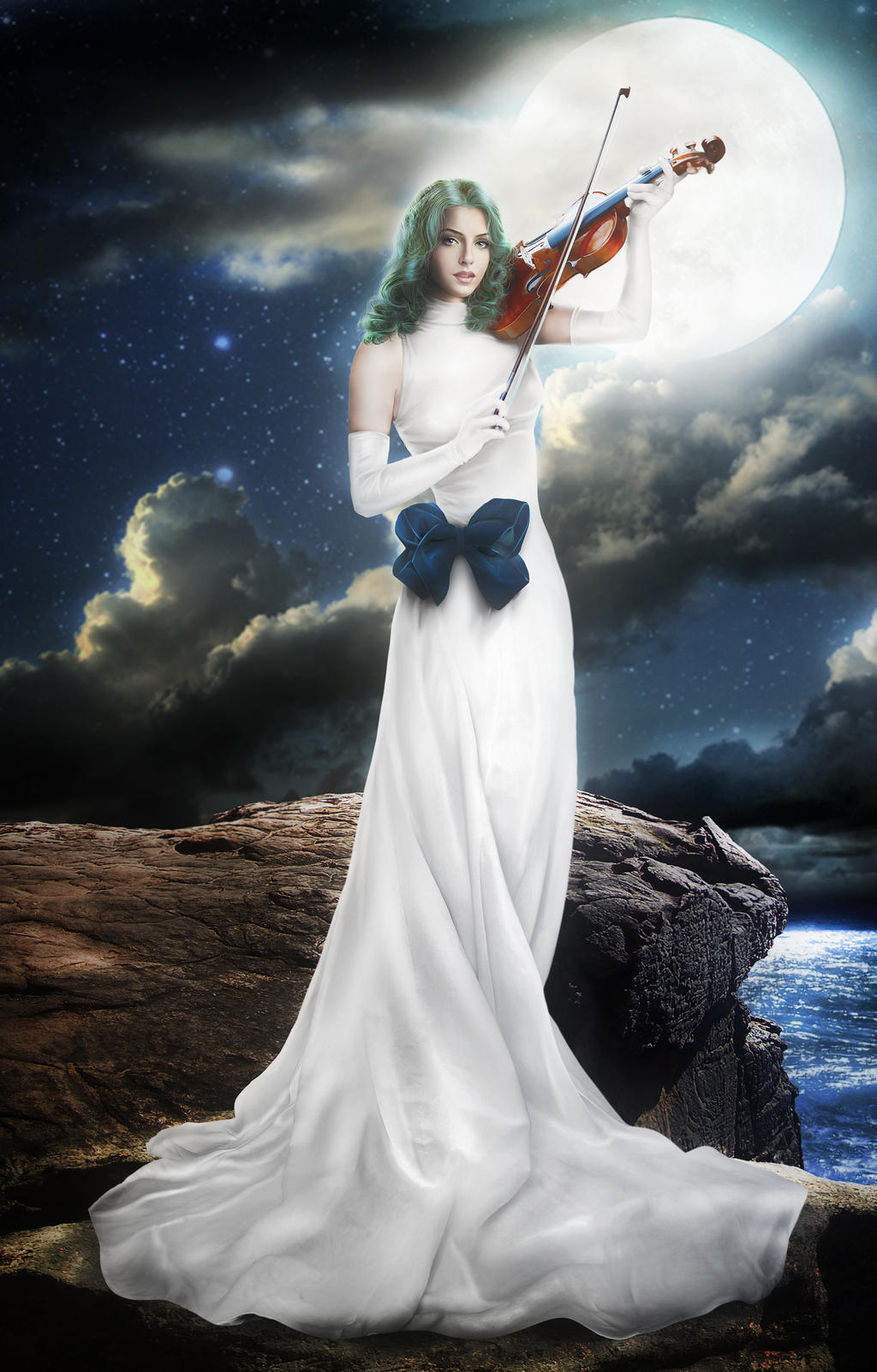 Watch
This was made for me by an INSANELY talented photo manipulation artist,

. I commissioned her to make this for me and she said I could upload it fo you guys to check out. This is Michiru Kaioh from Sailor Moon in her white concert dress playing her violin on the seashore under the moonlight.
The sea was rough when Michiru got there, so she brought out her violin and began to play a soothing melody to quell the seas fierce waves. After doing this, Michiru poses gracefully with her violin in-hand as Haruka takes a picture of her.
Art made by