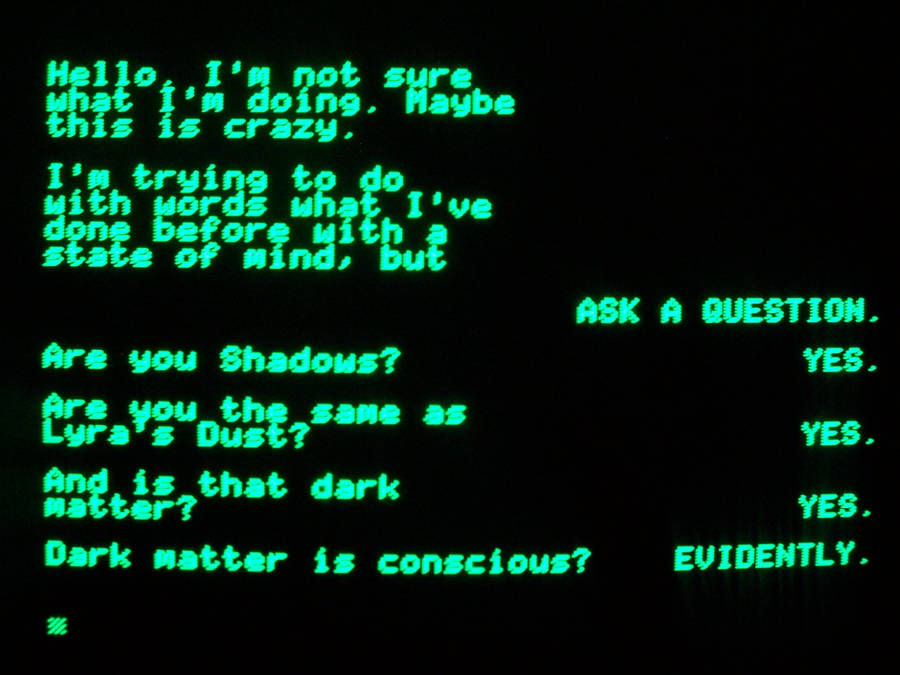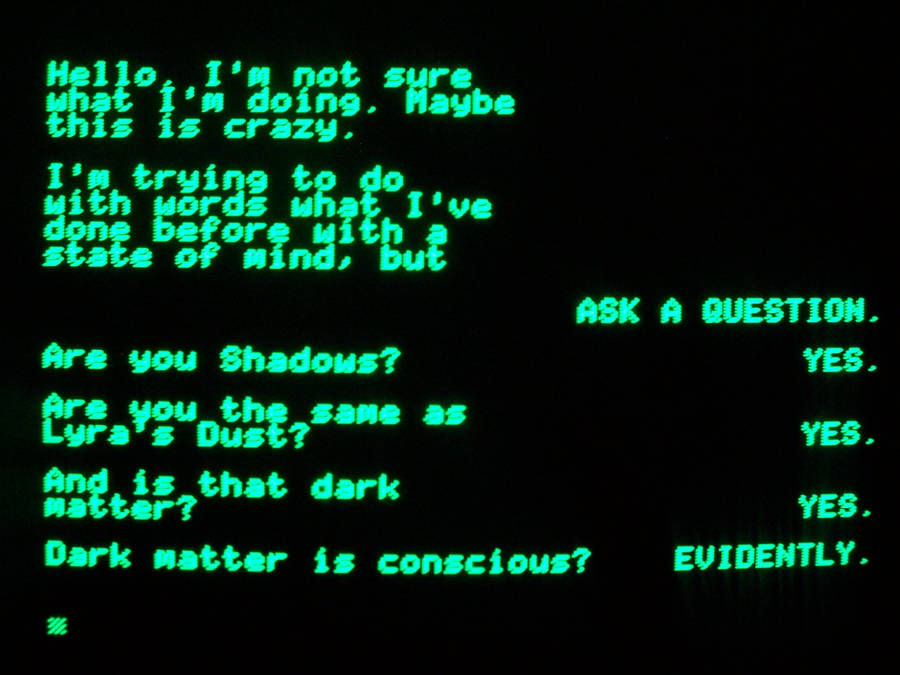 Depiction of a scene from The Subtle Knife, the second book of His Dark Materials.

Because monochrome green text on a CRT screen in a black room always struck me as somehow haunting and mysterious, even more so given the context of this scene.

Reproduced painstakingly using Apple Pro DOS 3.3 and my Kodak, because DOS absolutely DOES NOT tolerate being used like a word processor. Typing this out was like balancing an egg, you have no idea.

Also, the original concept of shadows on the wall of the cave i awesome and interesting anyway.