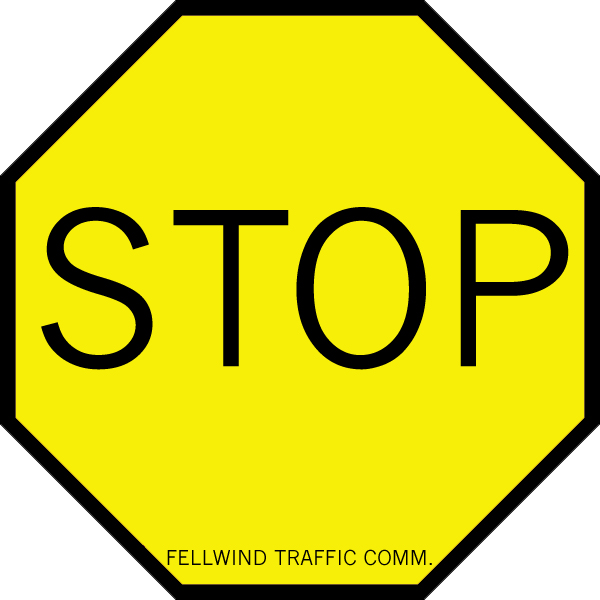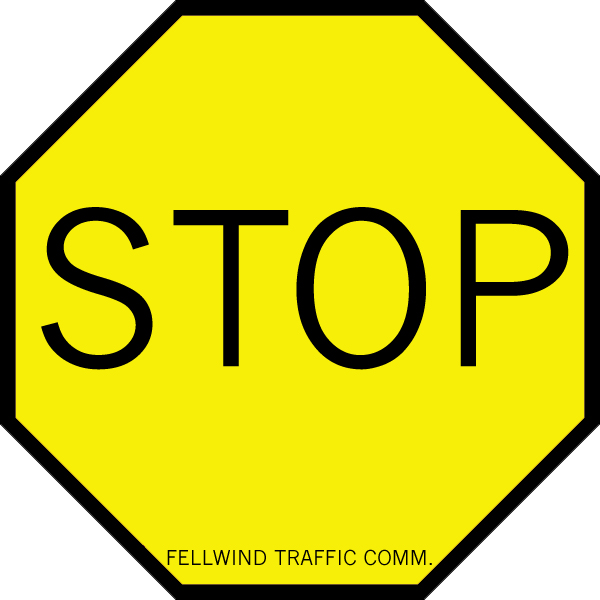 Watch
Once upon a time in Fellwind County, in the state of Minneola, on the island nation of Nineva, the regional traffic commission ordered some stop signs.

The company that they hired to make the signs used an experimental mixture of paint that turned out to be extremely reactive to sunlight.

Within a year they turned from red with white text to yellow with black text.

Rather than replace all the signs, the traffic commission just made yellow on black the new standard for stop signs. All stop signs erected since in the county have looked like this.

This blunder occurred in the early 70's , some 60 years after the events of The Motorman.
------------------

IRL: This was based on an ANCIENT yellow stop sign i discovered once, long forgotten so as that the DOT forgot to even remove it for being non-standard.

I don't think its the big things (like OMG ZEPPELINS AND STEAMPUNK CARS EVERYWHERE!!!) that make fictional universes enticing and interesting, its the little things that you might almost overlook or just could have been as easily real in our world.