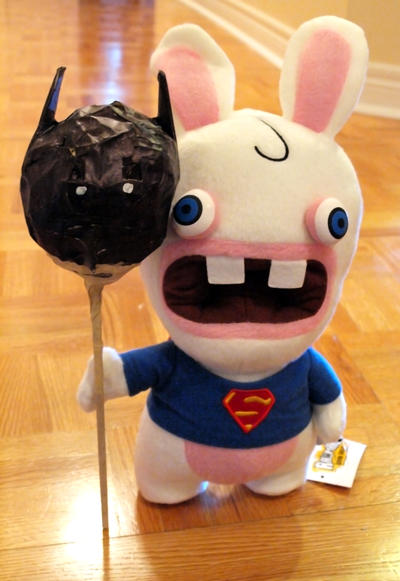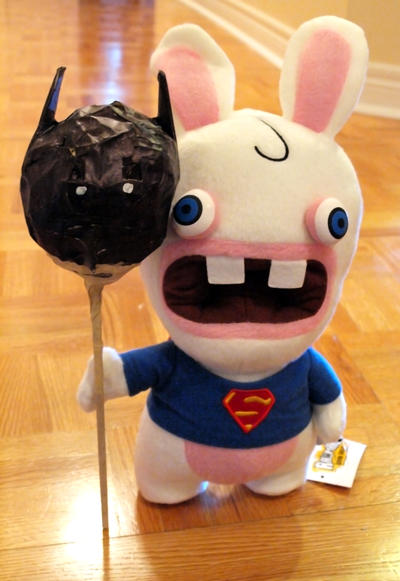 Just a random picture idea I suddenly came up with.

We had an assignment in my class a few months ago, that we had to partner up with people and make them a "keeper" out of paper. My friend David McAndrew made the Batman stick you see there and I freaking loved it.

So yeah, the Super Rabbit has the Power of the Batman sceptre. Everyone's screwed...

BWAAAAAAAAAAAAAAAAA!!!