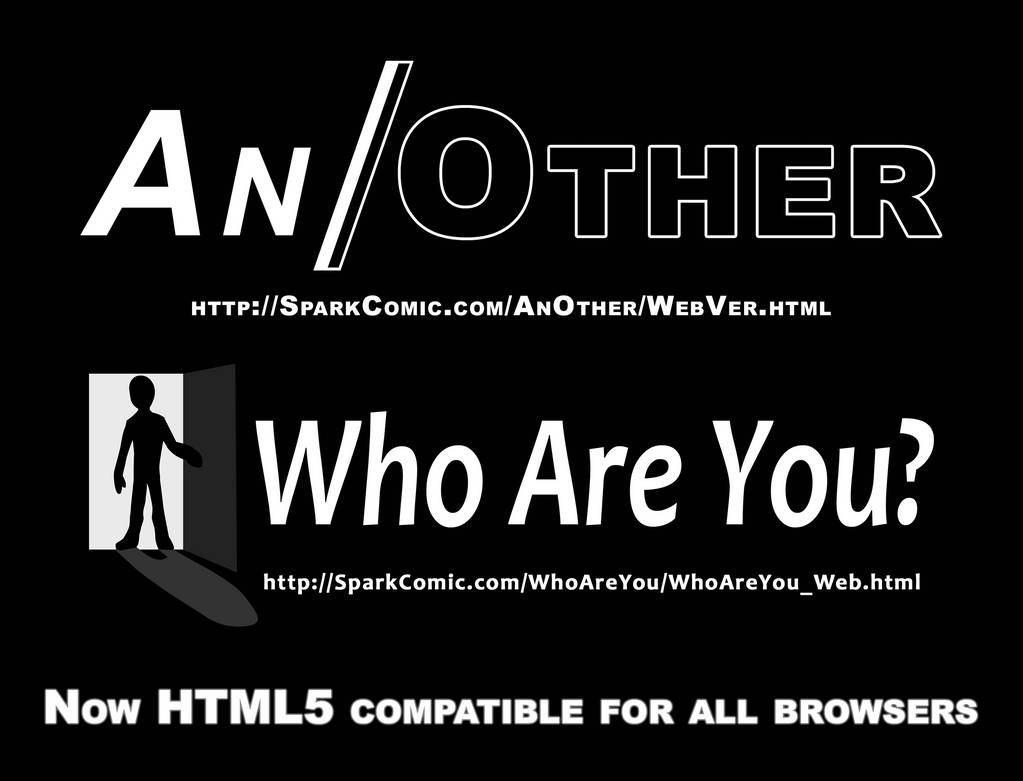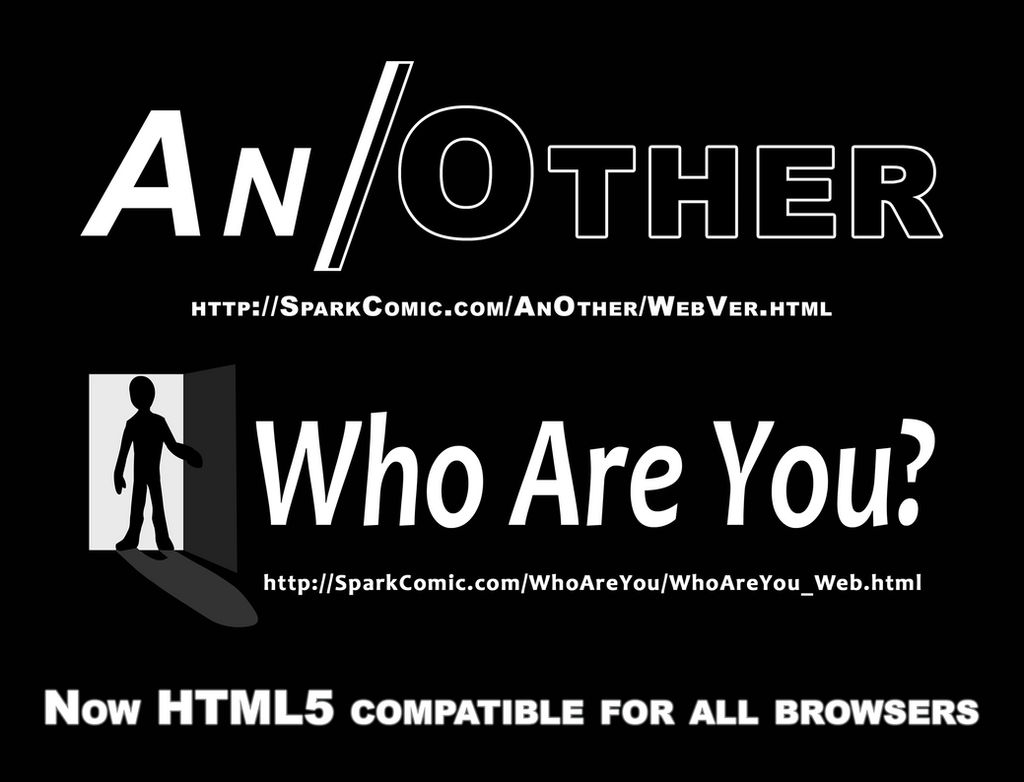 An/Other & Who Are You? are now HTML5 Compatible for all Web Browsers!
An/Other:
www.sparkcomic.com/AnOther/Web…
Who Are You?:
sparkcomic.com/WhoAreYou/WhoAr…
An/Other (2015) and Who Are You? (2014) are highly acclaimed video games I made for my Masters and Undergrad thesis projects respectively. They have been available to play for free on all web browsers via the Unity Web Player, except Google Chrome which had disabled the plugin in mid 2015. While I've long known about the Google Chrome issue, previous attempts to make HTML5/WebGL versions that worked on all browsers were unsuccessful over the years for a variety of reasons, some of which I had no way of dealing with. Early last month, April 2017, I realized that very recent updates for many more web browsers has disabled the Unity Web Player, making them further inaccessible. However, last month, I reapproached porting the games to HTML5/WebGL and succeeded after working on them over 2 weeks. Some of the unfixable problems were fixed due to Unity's new 5.6 update, which allowed me to take time to fix the more manageable issues and re-release both games a few weeks ago. For a full spiel on the development process for the new ports, check out my long post on
Patreon
.
I'm happy to make both games more accessible to everyone. If you haven't played either game before, I encourage you to try them. If you have, feel free to re-experience them.