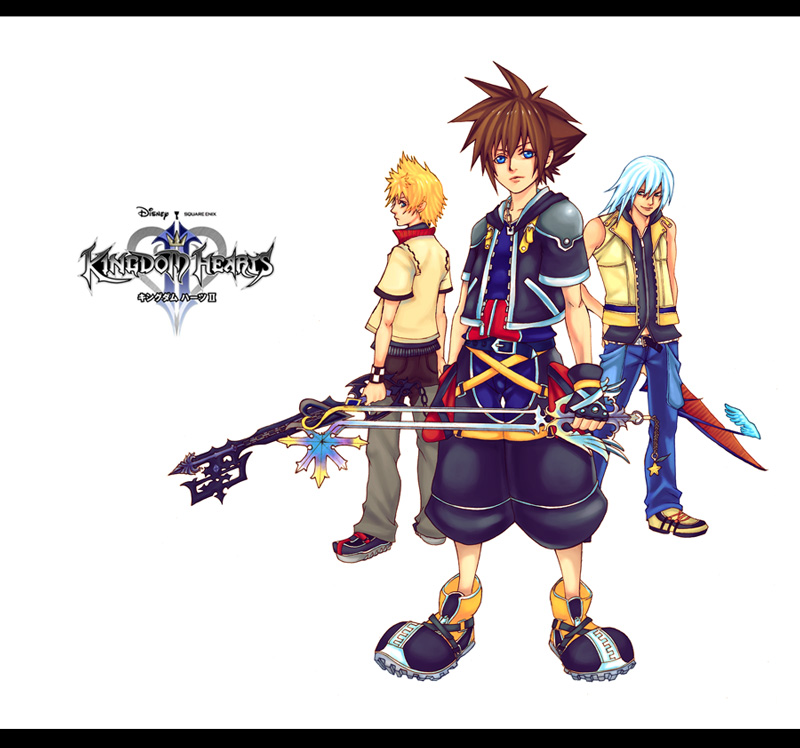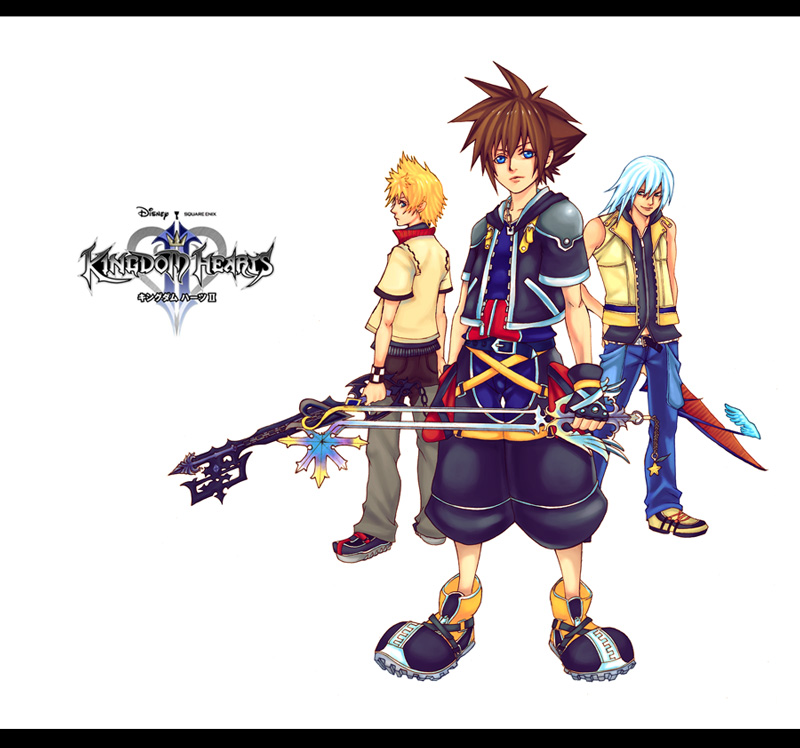 Watch
Screw backgrounds because I suck at them, y'know? 8D I left the background blank instead of shocking you with my cheap background skills. Maybe if I do a satisfactory one I'll re-upload. Maybe. Give me background suggestions. D:
Keybladers! 8D Don't have much to say... people need to draw Keyblades more. Not just the Kingdom Key, but the other ones as well! I think Sora and Roxas' keyblades in this picture are kind of opposites, eh?
Answer the poll on my journal too please! Haha.