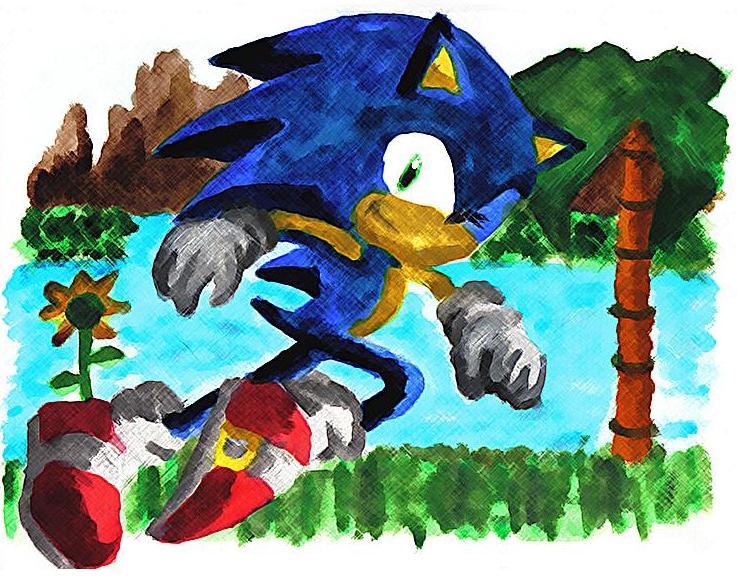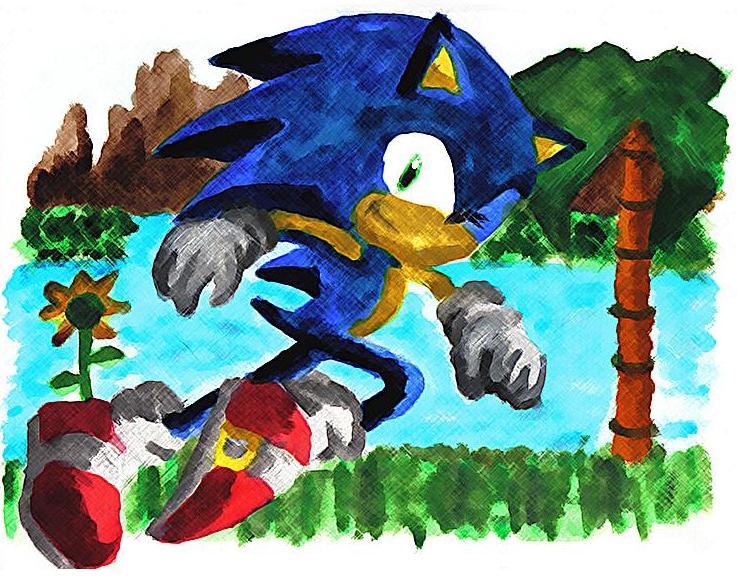 Watch
Looks a lot better enlarged! Clickit!
I've recently starting dabbling with watercolours to see if I have any talent at anything, so here's a painting of Sonic done with watercolour paint. Bit weird having a submission in my "gallery" with colour in it.
Devastatingly, the scanner managed to take out a lot of the subtle colours in the painting and leave the scan looking a bit....bland.
The skys gone completely and the water effects are pretty much non-existant.
Doesnt really matter though as I did it for myself, not really for deviantart. Thought maybe someone might like it though so added it regardless!