Hey everyone!
Electro-Husky
here taking over for
SikyuSonic
because she's doing schoolwork XD
Anyway, sorry for all the delays guys, we've been trying really hard but hopefully everything will be back to normal.
First of all for this week is

!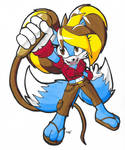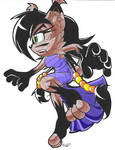 Why this amazing artist doesn't work for Archie is beyond me, their talent is very obvious and they colour extremely well which perfectly compliments the crisp lines. Definitely one of the best traditional artists I've seen and definitely worth a watch. I even got distracted and commissioned them while I was picking 4 artworks XD
Next is

!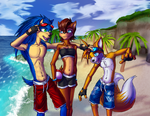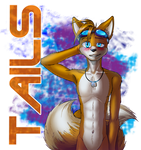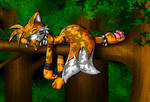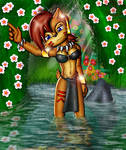 Kiyo's mastery of multiple styles is unbelievably awesome, his anthropomorphic renditions of Sonic characters looks fantastic and his tribal style is an interesting preface I've never seen before! He doesn't just draw Sonic art either, he draws a lot of awesome anthro characters too!
Next up is my awesome friend

!
:thumb423116880::thumb421998723::thumb424693217::thumb413485349:
Aracelis' art is not only beautiful but plentiful too, she's an extremely generous person and draws loads of art for other people. Her art style is very unique and instantly recognizable especially from the way she shades her art. Not to mention the intricate details in her lineart!
And last but not least is

:thumb425535127::thumb422585416::thumb415856335::thumb422585863:
I haven't talked to Ale very much since I only discovered her art recently but I already know she's a fantastic artist. Although she doesn't draw in the Sonic art style she does draw in a fantastic anthropomorphic style. She's extremely talented, especially at drawing hair and her characters look really cute. This girl is definitely worth a watch!
That's all for this week guys!
See you next week!
hopefully