My excuse for posting this late? I had to move to a new house. Alright with that out of the way, here are the artist we've chosen for the week.
1)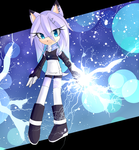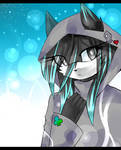 First, happy late birthday! Ok, Cindy has a very colorful style. Her shading is fantastic, and I love how she makes some of her backgrounds. As much as I'm quite strict with the Sonic anatomy; I don't mind Cindy's style of drawing them. She's an artist that deserves a watch

2)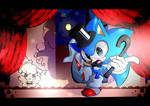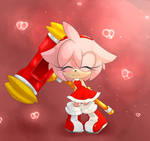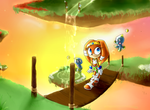 Pauli's artwork has a nice blend of Sonic and chibi style. I really love her way of coloring and her ever adorable style of drawing characters. She's very creative with making backgrounds and comics. Watching this deviant is a definite plus

3)

:thumb411147097:
Lala has a wonderful gallery filled with many different kinds of styles. She does a great job at drawing remakes, comics, and crossovers. She's pretty good at drawing perspective, poses, and backgrounds. Stop by and give her a watch, you won't regret it!
4)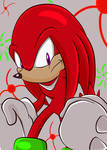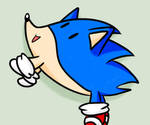 Silv has wonderful drawings with a few different styles. She does a great job creating funny comics and pictures. Silv has a wonderful lineless style, and she also does a great job with drawing some toony, realistic forms of our favorite video game characters as shown up above

Go on and give her a watch!
5)

Michy has a wonderful style. I admire her way of creating effects on her drawings or just her coloring style in general. She does an incredible job drawing poses and expressions in her drawings. So go ahead an watch her, this artist deserves your support.