Hello Sonic fans,

here! After a brief discussion with

, he has given me the permission to continue on featuring your guys' artworks. So, every week, I will be choosing 5 deviants with 3 of my favorite pictures from their galleries.
If I do not choose you and you want to be featured, or you want a friend of yours to be featured, then feel free to comment! Just understand that the list Jack and I have is rather long, and I won't be choosing EVERYONE

1)

:thumb413463040::thumb415286252::thumb410589604:
Amy has a wonderful drawing style. The way she draws effects (fire, power glows, etc) on paper is just beautiful and very well done for someone who doesn't normally use a digital program

Amy also does a great job with making her pictures more life-like with adding in a certain mood in the picture or the way characters interact with each other.
2)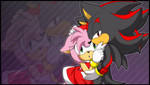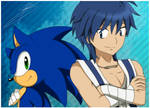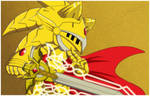 I'm amazed at anyone who doesn't know Bloom! She has the most simplest style, yet she knows how to make beautiful artworks out of it. The way she creates effects on her drawings really brings out more feeling to them. Bloom also makes smooth colored/shaded animations in her gallery.
3)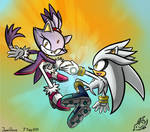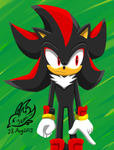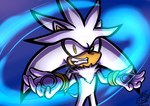 Jemi's style is most noticable with thick outlining and cell shading. Her creative titles with her drawings really can change how you are looking at a picture (for ex: The Brush of Envy where Silver is holding a green colored paint brush in his hands). She's continuing to improve her style more and more as I continue to follow her work.
4)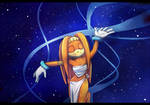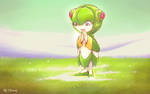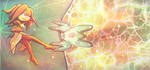 Olya's artworks are very beautiful. I just love how creative she is with some of her works, oh, and the colors just stand out like no other coloring technique I've seen. She does a wonderful job with drawing scenery, backgrounds, and characters in each of her submissions.
5)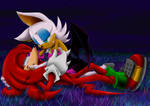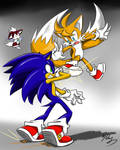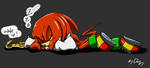 Amber, oh Amber...this artist is probably one of the best drawers I've seen. Yes, her art contains blood and some hints of character death, but she usually uses those ideas to create fantastic comics which is a definite plus from me

As you can see, Amber has her own way of drawing Sonic characters which I think is pretty cool comparing them to the actual series.