Hey everyone!

Once again, sorry about the lateness of these. I've put calendar entries into my phone so I won't forget again! Anyway, you get the point XD
Now for a bit of a first
and probably last
for the group, someone from outside dA.
The reason I'm doing this is because they have a deviantART account with Sonic art in it but they're no longer active here, preferring to use Furaffinity. I've decided to make an exception because of how much I love their art >w<
Now, without any further blabbering,
Melangetic
!
I'd usually show four pictures but these are the only Sonic pictures she's drawn that I know of. If you're a fan of furries and anthro art I highly suggest checking out her Furaffinity page. Don't worry, it's all clean!
www.furaffinity.net/gallery/me…
Next is
Belen-1999
who I just discovered yesterday!
Her art style is very unique and she never fails to impress. She's extremely talented and definitely doesn't get the attention she deserves. Go check out her gallery, especially if you're a Blaze fan since she draws her a lot!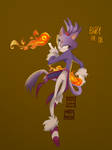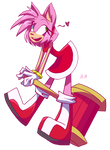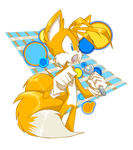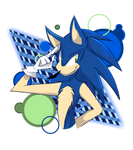 Now for someone who is very deserving of some attention,
Pandalana
!
Don't get me wrong, I'm not saying her art is better than anyone else's but at the time of writing this journal she's only got 135 watchers! I know there are people with less though, which is why we have this in the first place, remember we're still open for suggestions if you want a feature! Anyway Panda, as she likes to be called works in a variety of styles, from her intricate traditional work to her beautiful digital art, this girl has some real talent!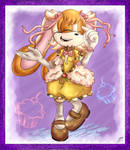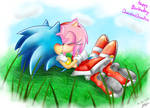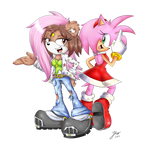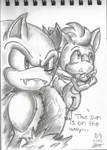 Last of all for this week's journal is another very deserving artist,
NUN-DEZ
To be completely honest I don't know much about this person at all

but I do know they've got some great art!
Once again, thanks for reading this guys!
Remember to send us a note if you want a feature!