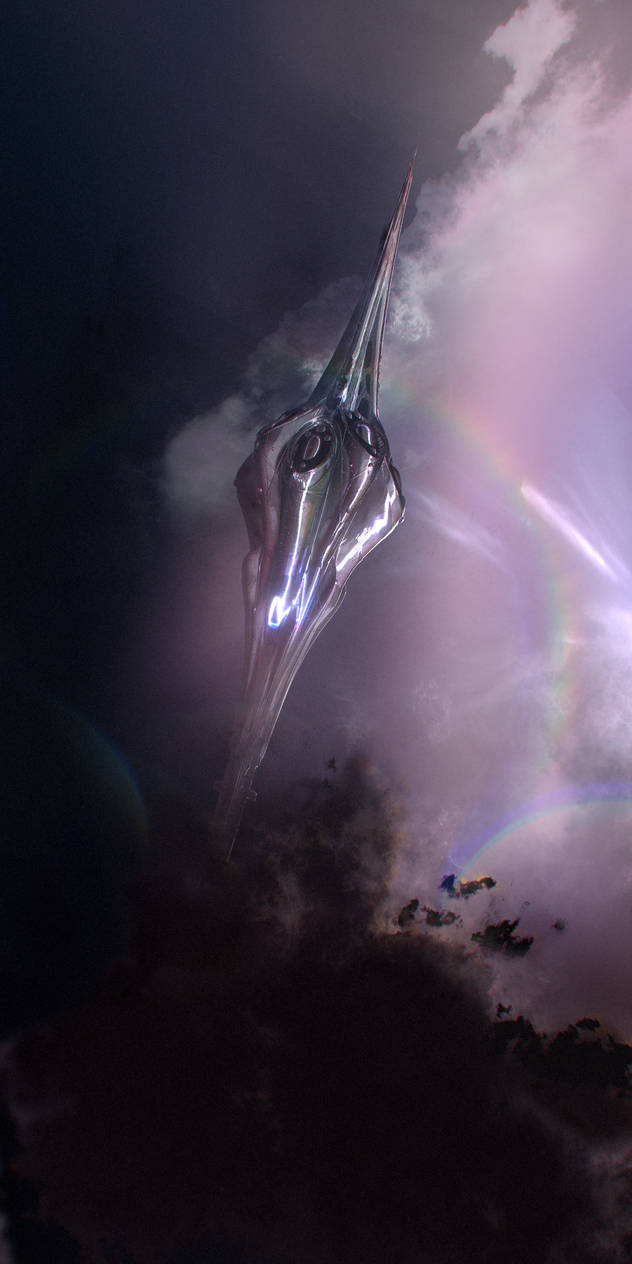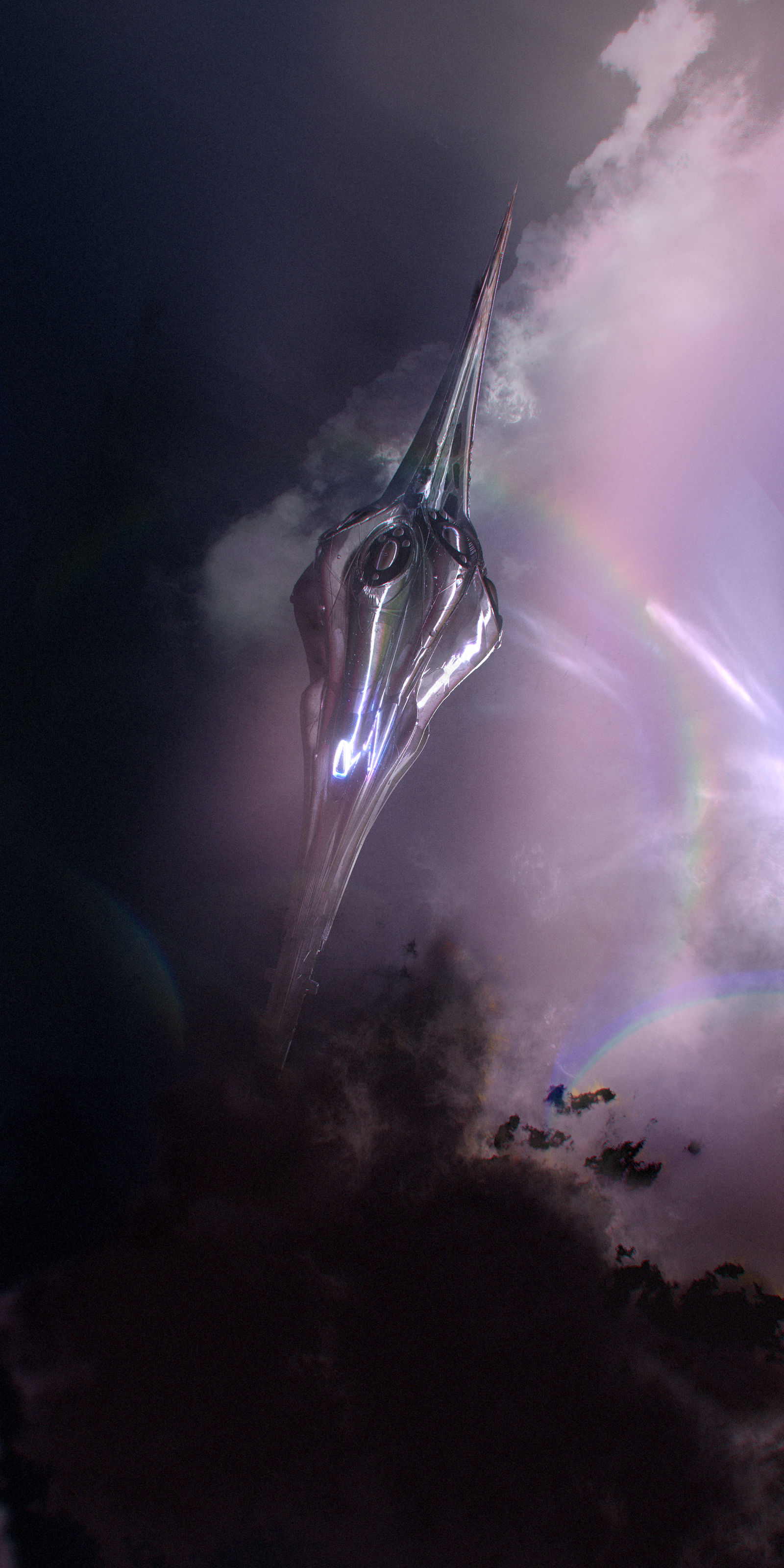 Nothing better represents the madness of war, than a Guardian Super-Dreadnought.
A trillion tonnes of Iron, Carbon, Molten Salts and exotic matter. Peak energy dissipation in the hundreds of Yottawatts. A warp core with the displacement of a large moon, in what may forever be the upper limit in mobile combat platforms. All controlled by a mere handful of consciousness, suspended within a computational bubble universe, deep inside the ship.
That over twenty thousand of these vessels exist is one thing to consider. That these vessels are, by in large, functionally obsolete when measured up against state of the art, post-physical weapons is another.
And yet, existence of Dreadnoughts serve a very important purpose; a reminder that, even with a hand tied behind ones back, a civilisation can and will have the biggest stick it can.
Morpheus was Arkaedos's answer to the Lor Supercarrier. By scaling up the quantum telefactor particle shield technology to the technical limits, a single dreadnought, could protect a 100 km squared surface, from the concentrated energies of a star. Rarely do vessels defy entropy as brazenly as they do with this ship class.
Unlike Lor, Morpheus trades carrier and drone capacity for an extensive suite of powerful ECM, often to the point of overcoming Hypercolour and creating psychedelic hallucinations in the minds of vulnerable consciousness.
---------------------
------------
Thanks to
cosmicbound
for "Fire, Blood and Smartdust's" daily deviation, was a bit out of the blue. Sorry if I've been a bit absent of late, new job, kits, and various other excuses.
Trying out some new nebula and composition techniques. Finally managed to get the model rendered in Octane also.
Tools used: Cinema 4d, Octane, Photoshop, Illustrator, After Effects.
Wow, that's some high-quality sci-fi in the description box, and frankly it might steal the show for me, so keep in mind that my ratings consider the description as part of the work.
You're accomplishing multiple things there that I always hope to see in such stories, yet rarely do. The technological descriptions are intelligent and thoughtful and don't try to explain too much. As short as it is, you can feel the threads leading out from it into an implied universe that is colossal, sophisticated, and alien, and yet - just maybe - it could be our own, somewhere, sometime. Maybe a future, if time is even a barrier. How should we feel about this? The imagery ties into this well.
The dulled tones seem to reflect the cold harshness of the subject matter, but are countered gently and defiantly by the rainbow flair and subtly iridescent color palette, giving expression to the sense of wonder and implication evoked by the writing.
The shape of the craft gives the sense of being somewhat like a lance, but with an organic, undulating swell and a subtle irregularity to its form that might make one wonder if it was fashioned from the metallized muscle and bone of some unfathomable behemoth. However, as one's eye nears what may be the front, this gives way to a more angular, rigid, and delicate - even brittle looking - structure, which somehow has a key-like suggestion in its construction. A powerful muscle that is also a key certainly seems an apt metaphor for such sufficiently advanced weaponry as this, and for the minset of those who might endeavor to create it.
The shadowy nebula at the bottom of the scene just barely begins to enshroud the craft, adding a sense of mystery and forboding, but also of balance in its contrast with the white nebula and gentle - if eerie - glow that forms the backdrop to the ship. It is perhaps suggestive of the creative and constructive potential implied in the ability to create such a craft, versus the shadow cast by its threatening presence.
In terms of constructive criticism, all I can really think to suggest is that I wonder if the dark nebula in the foreground would have more effect if it had a bit more texture and depth to it. There is a hint of this along the right edge in the contrast of value and sharpness, but the rest of it looks sort of flat. I realize that it probably takes care to keep details in an area like this from stealing attention from the subject, but still get the feeling more could be done in this bottom area.
Anyway, I hope you enjoy this critique and find it useful, and if it sounds a little pretentious, well, I think this piece - if taken as a whole with the description text - is good enough to deserve a good pretentious critique. I can only hope I've risen to the task.

The Artist thought this was FAIR
7 out of 7 deviants thought this was fair.