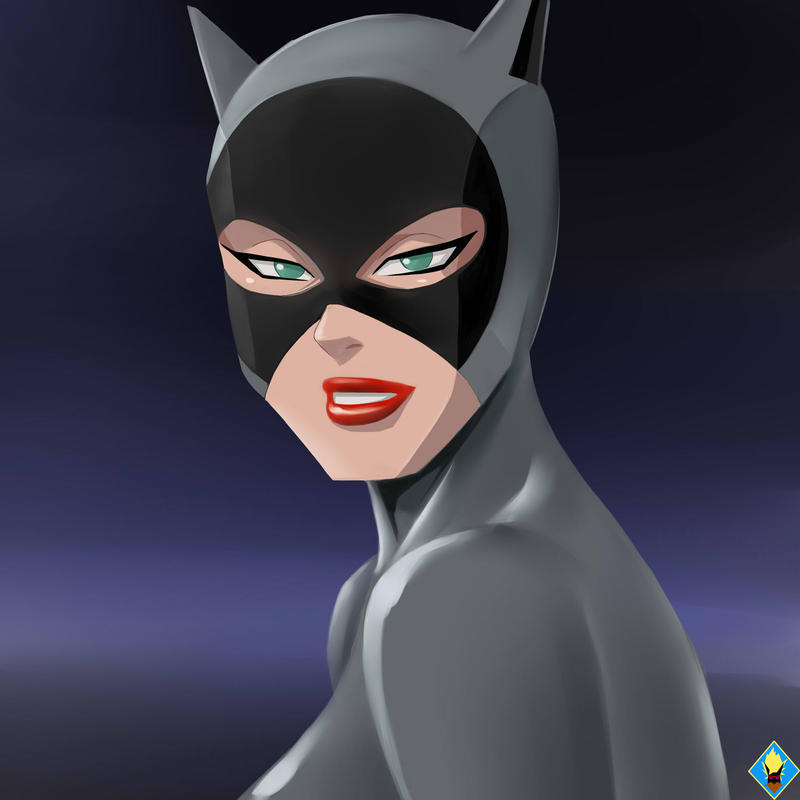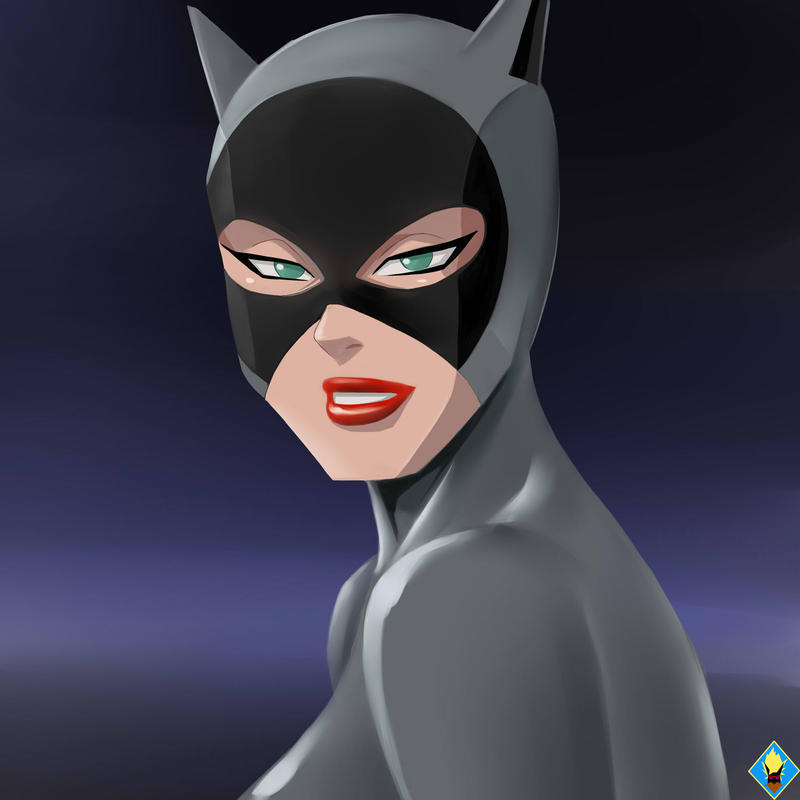 I loved the new character designs for the new batman adventures. I liked all of them but for the catwoman design. I still prefer the
animated series catwoman design over the new adventure. Its just so good.
Again I really tried to capture the Bruce timm style

. This one only took a little over an hour

more from this series

Ladies of DCAU listbtas
Harley Quinn
Poison Ivy
Catwoman
Red Claw
Baby-Doll
Talia
Nocturna
Calendar Girl
batwoman
Roxy Rocket
Andrea beaumont.
Stas
Mercy Graves
Lana Lang
Lois Lane
Supergirl/Kara Kent
Mala
Livewire
Volcana
Maxima
lashina
BB
Maxine Gibson
Dana Tan
ten
Inque
Curaré
aquagirl
big barda
Justice league
Wonder Woman
Hawkgirl
Mera
Hippolyta
Cheetah
Star Sapphire
Killer Frost
Giganta
Aresia
Tsukuri
Inza
Morgaine Le Fay
Ace
Justice league unlimited.
Vixen
Circe
Dr Light
Crimson fox
Tala
Queen Bee
Dr Cyber
Zatanna
Huntress
Gypsy
Black canary
Roulette
Ice
Fire
Stargirl
Plastique
Lady Lunar
Nightfall
Emerald empress
Amanda Waller
galatea
.........................................
I made a list of all the females of the DCAU that I can think of off the top of my head. So basically every time I make a character I will mark it off this list in red. Now there are a ton of ladies so I will not be making all of them. I will make whoever wins the polls.
However, if there is a character
wow!
as soon as i saw his, i knew i had to comment, critique, write something.
my favorite style has to be the batman animated series and bruce timm.
this is just incredible!
not only does it have a cartoony style like from the show, it has a realistic look to it.
and, my goodness!!! the shading and the lighting!!!!!
simply beautiful!

also, i love the fact that her mask looks three-dimentional.
i would love to see you draw a harley quinn or poison ivy version of this.
one thing i would love to see is maybe a shot of gotham behind her.
i think it would look dramatic but, who am i to say anything lol

again great work!
The Artist thought this was FAIR
7 out of 7 deviants thought this was fair.
You define Timm's design exemplary as if Bruce Timm himself made this, if you made a full picture instead of just the head it would've given you extra credit, but the lines you've made just plain A+ this artwork, the boldness even makes this your finest yet. Keep it up and you may go the distance, and make the journey to the kingdom of art, and the peak of your potential. This will be the key to all your successful future, and maybe be able to make history. I am proud to get to see this work of art today!
The Artist thought this was FAIR
3 out of 3 deviants thought this was fair.