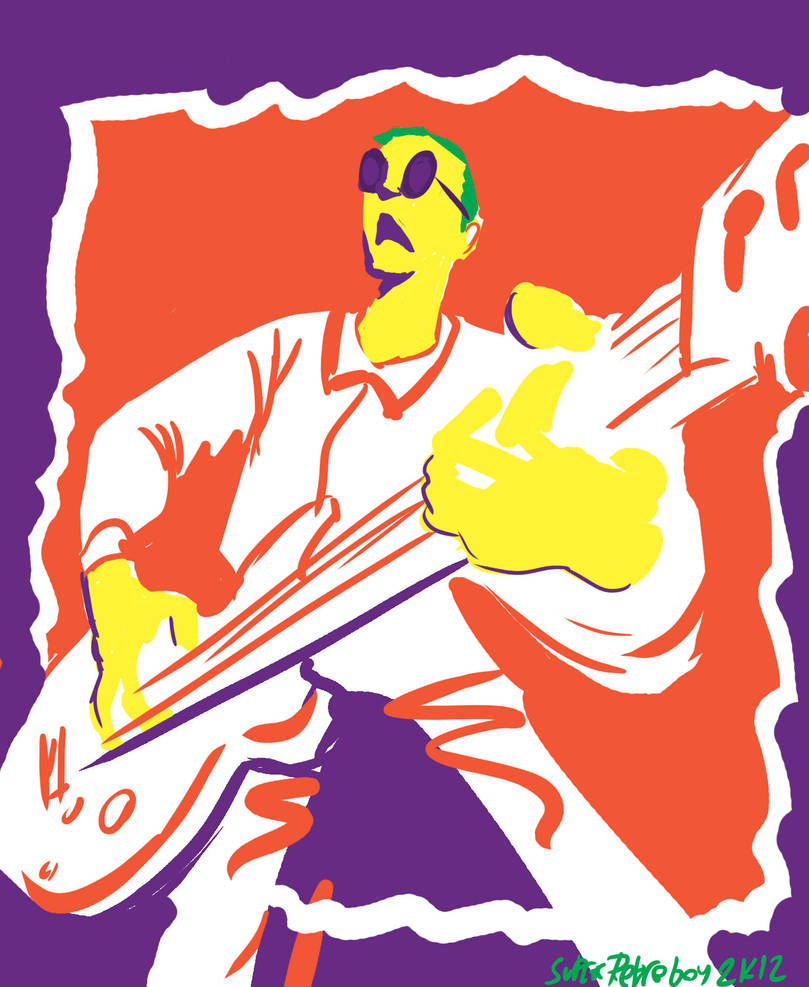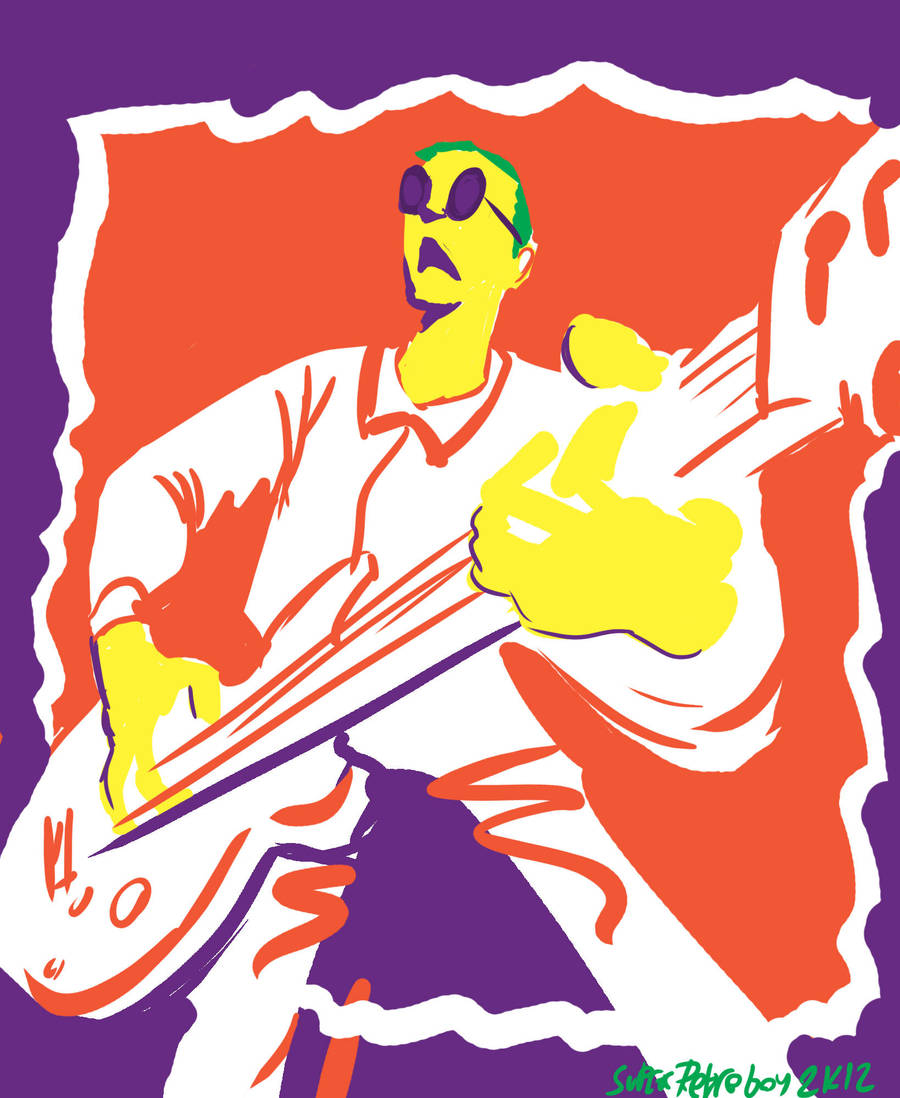 I'm going to do and upload a drawing a day here - whatever the medium.
I'm starting with a 15 minute quickie drawing of Alan Partridge of XTC - this is based on the cover of the album "Drums & Wires." It's inspired by this performance:
[link]
I've only recently started learning digital coloring so this is really clumsy and all but I can't wait to see how much I improve by drawing every day.